When a bride chooses here wedding lehenga there are so many confusions in her mind. Especially the new age brides as they love a lot of funky stuff which might not go well with the elders in the family. So to avoid confusions we present to you 8 appealing red lehenga styles if you want to be the new age traditional bride.
Grand And Heavy Lehenga
The easy choice that can never go wrong, a heavy red lehenga will surely be the cynosure of all eyes. Accessorize it beautifully with kundan, diamond jewellery and you will be a timeless bride.
Banarsi lehenga
A traditional option which does not have heavy embroidery but is so heavy with the silk used a Banarasi red lehenga is gorgeous.
Plain lehenga
If you want to wear a red lehenga for one of the pre wedding ceremonies then you can opt for a plain red lehenga. It is classy and elegant and you have the option of adding some funky accessories to rock it.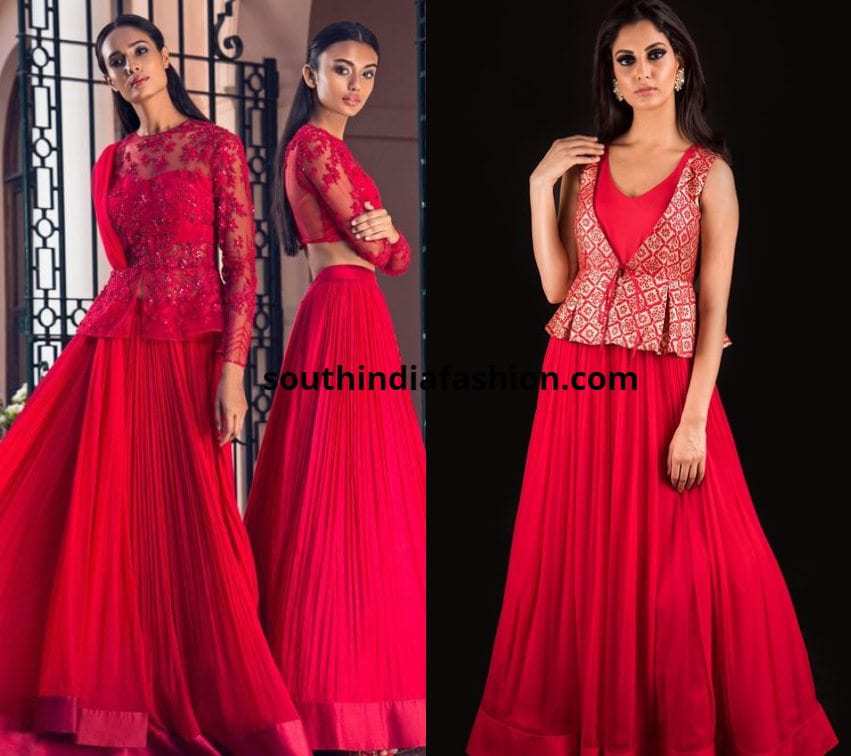 Kanjeevaram lehenga
Another kind of silk lehenga that you can think about should be a Kanjeevaram lehenga. It looks different as Kanjeevarams are associated with sarees. It is perfectly weddingy, traditional and you will not go wrong with this choice.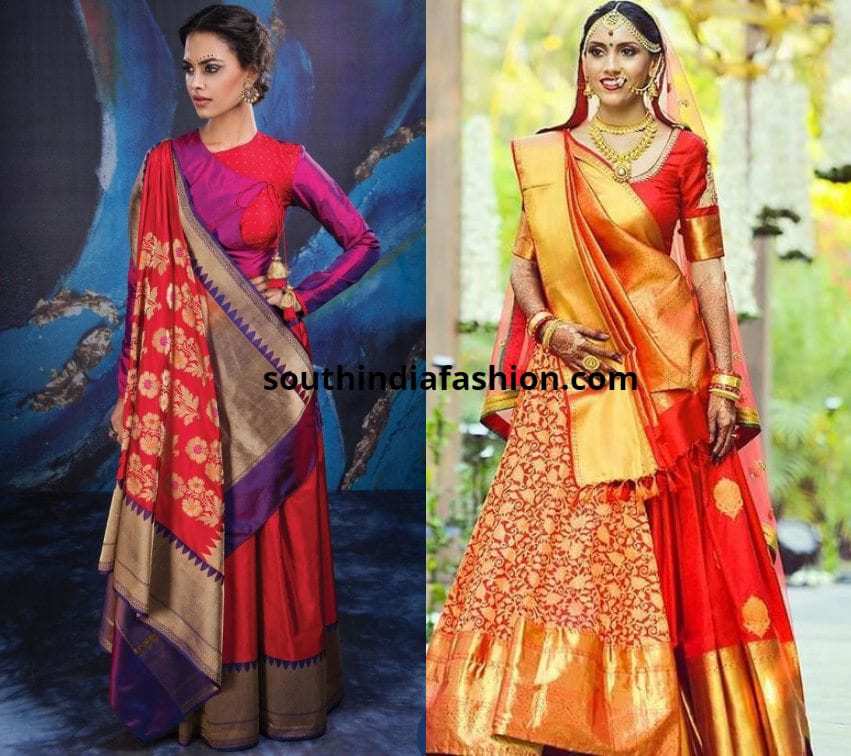 Contrast Colors
Instead of a full red lehenga, add a pop of color by choosing a contrast blouse or dupatta. It breaks the monotony and gives you a slight edge too. The popular choices are blue, green and of course the sedate gold.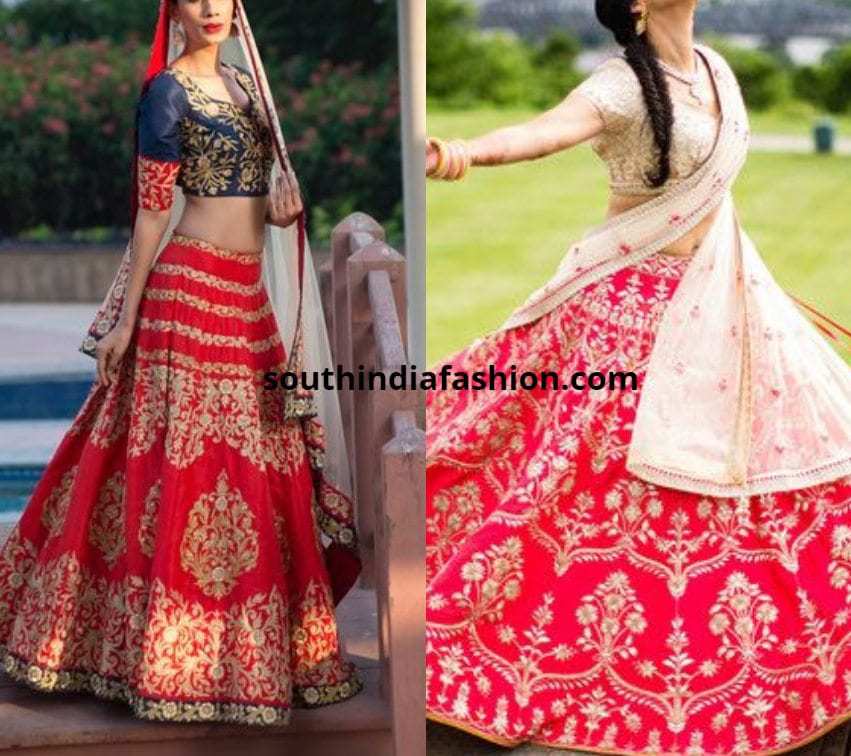 Lace Lehenga
A lace lehenga is fresh and something that you sure can reuse. Also it is a great choice if you want to wear red for your pre wedding ceremonies and go for a different color for the wedding itself.
Unique Embroidery
Just like love story lehengas, there are so many concepts where unique embroidery is done or in other words you have a lehenga that no one will ever have. Better that you choose red where you are both traditional and trendy.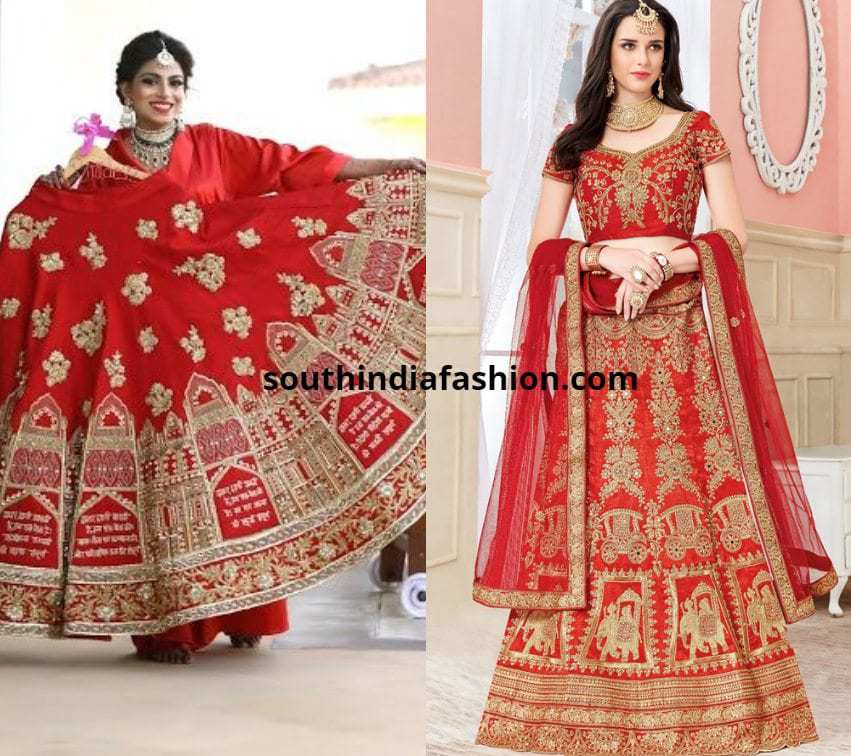 Celebrity Inspiration
When it comes to red lehengas you can always look up to your favourite celebs for inspiration. They have made the traditional lehenga so fashionable that you can follow their footsteps for bothe the color and designs!!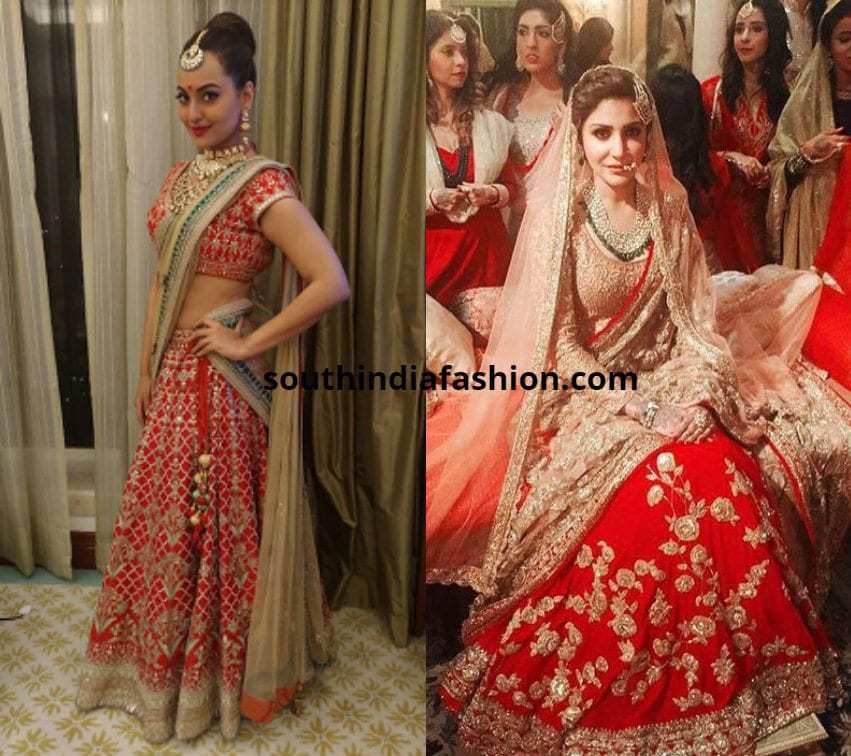 These 8 red lehenga options will surely make you want to choose red over other colors for your D day!!