A super hi-five to each one of you who are inspired by celebrity fashion and love to flaunt similar outfits to theirs. Our style-savvy celebrities play a major role in inspiring us with their wonderful fashion sense and today we bring you another celebrity inspired fashion post to take tips from. Actress Anupama Parameswaran is seen experimenting with her saree looks and teaming them up with edgy blouses. So today we show you 7 stunning saree blouse designs sported by her.
1. High Neck Full Sleeves Blouse
A high neck full sleeves blouse design is one of the most versatile styles and look extremely modest and stylish at the same time. This style is best suitable with light weight designer sarees and if you want to make a statement with the saree blouse, embellish it around the neckline and sleeves for a lasting impression.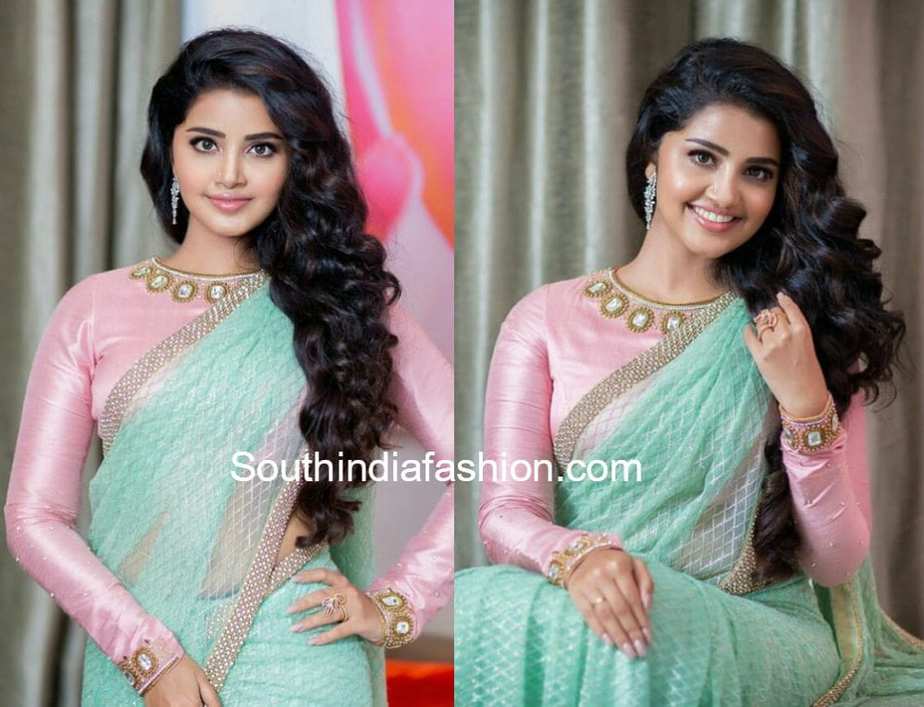 2. Jeweled Neckline Blouse
If you want a subtle yet fancy look, the jeweled neckline blouse is the way to go. This style has a jeweled embroidery design on the blouse and sleeves that allow you to skip on your accessories or atleast your necklace. You can choose to bejewel your high neck, chinese collar or boat neck saree blouses.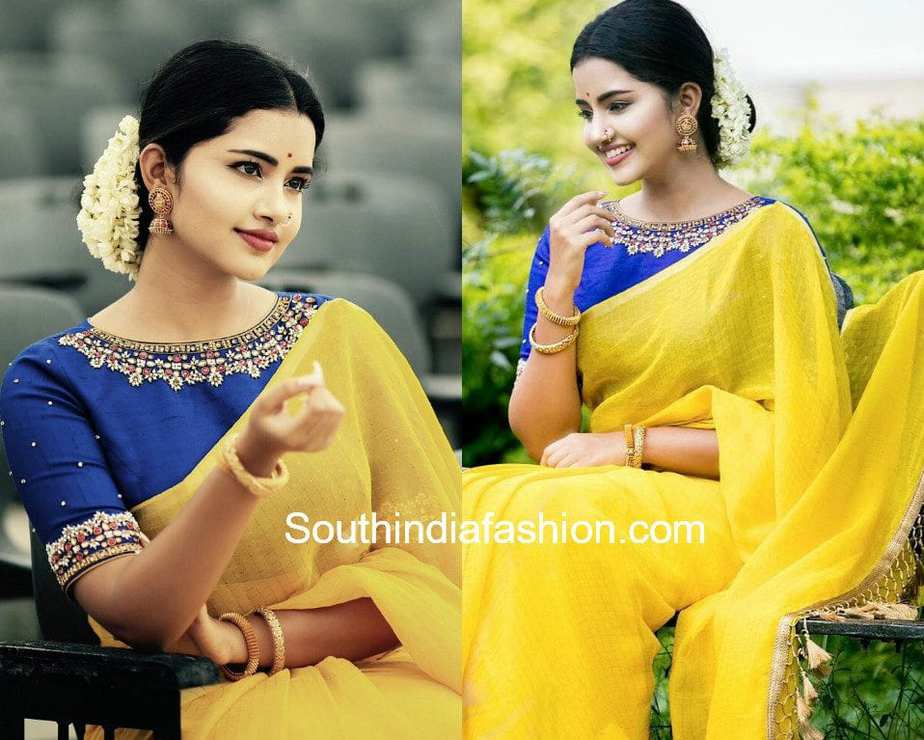 3. Belted High Neck Blouse
The belted high neck saree blouse worn by Anupama Parameswaran is a super stylish and contemporary blouse style that is an instant head turner. This style giving an illusion of a belt that hold the saree pallu making it look very stylish and fuss-free. However, you need to flaunt this style with the right styling and of course, with a pinch of confidence.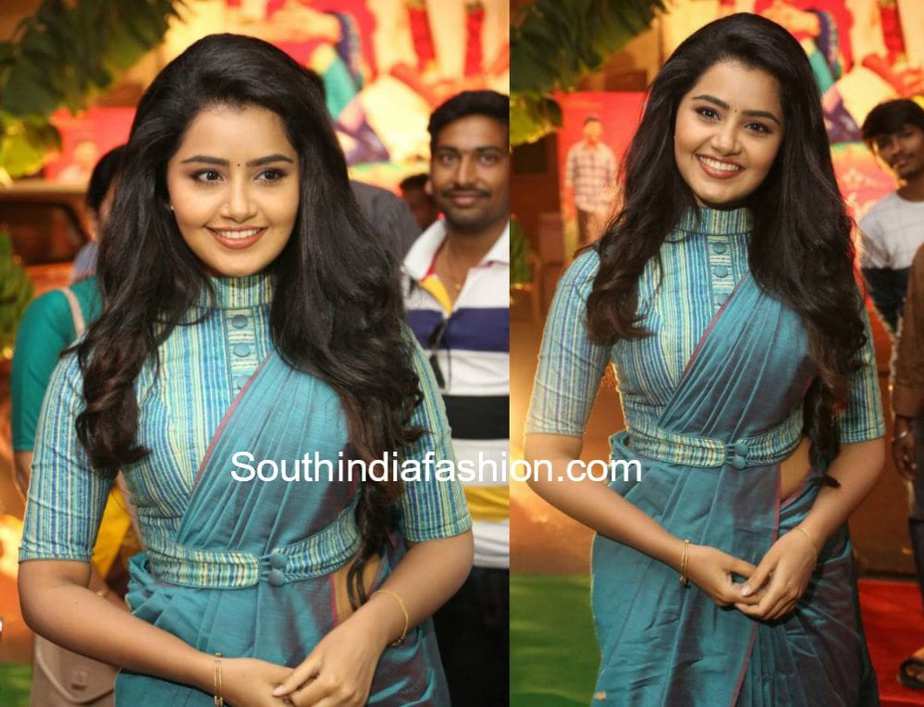 4. Simple Boat Neck Blouse with Silk Saree
A simple boat neck blouse with a silk saree will never go out of style. It's a combination of trendy yet traditional and a style that we would swear by even after 5 years down the line. The boat neck saree blouse design look best with your kanjeevaram sarees and you can just enhance the look with statement earrings to win the look.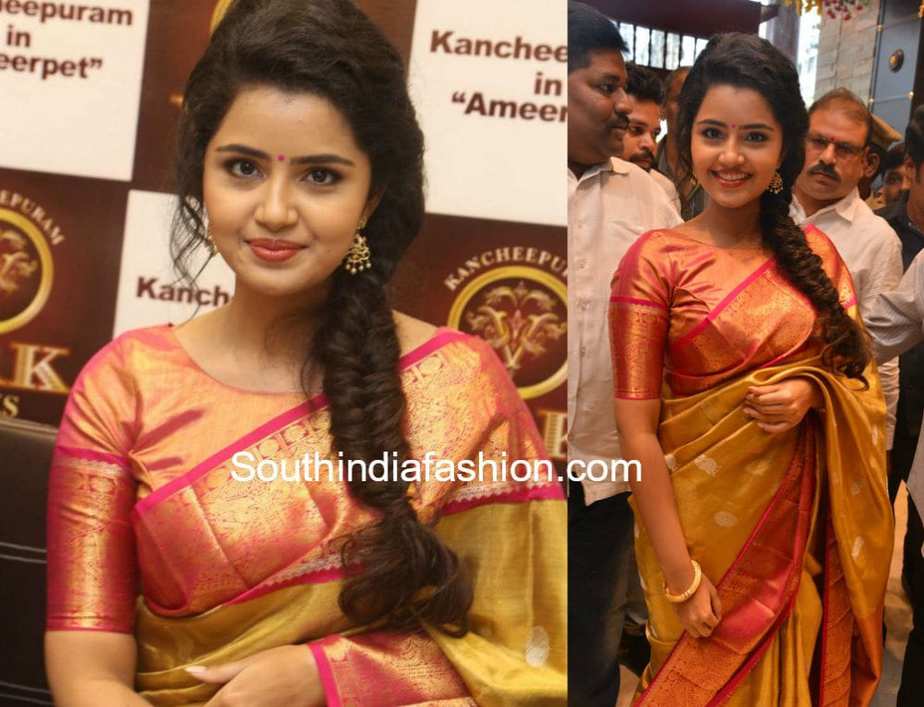 5. Plain Saree with Banarasi Brocade Blouse
Make a bold statement with your banarasi brocade blouses by pairing them up with plain sarees. They can instantly elevate the look of a plain saree and of course, the versatility of a banarasi brocade blouse will only leave you impressed. You can always mix and match them with your other sarees to create various different looks.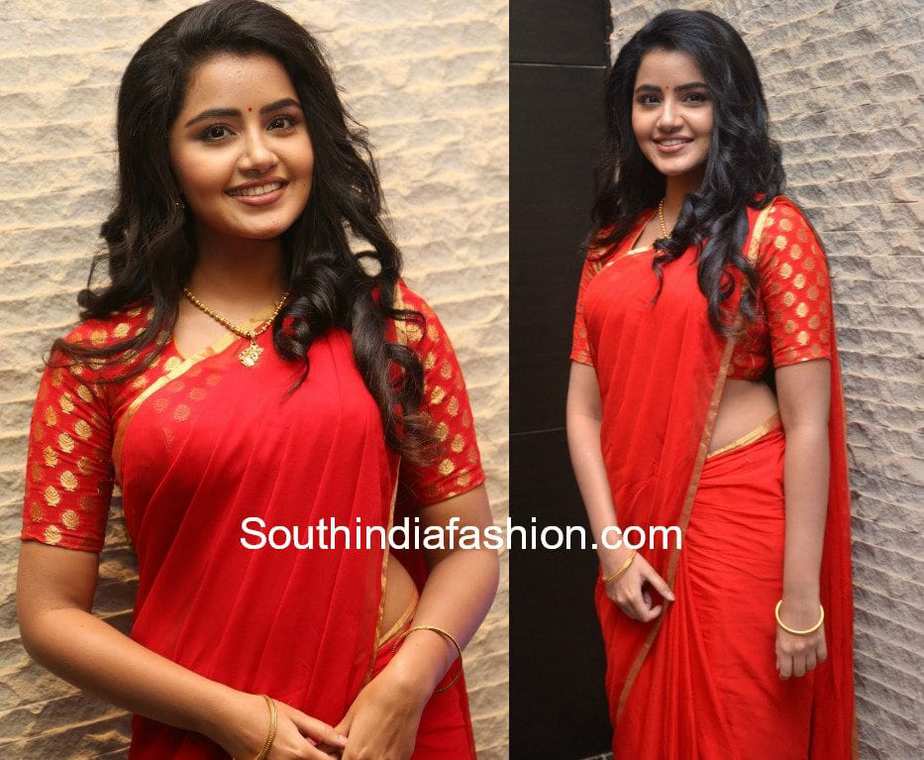 6. Ruffle Sleeves Brocade Boat Neck Blouse
Another inpsiring style by Anupama Parameswaran is the ruffle sleeves brocade boat neck blouse. The boat neck brocade blouse with ruffle detailing on the sleeves looks as elegant and stylish. Rock this retro chic style with almost every other saree style.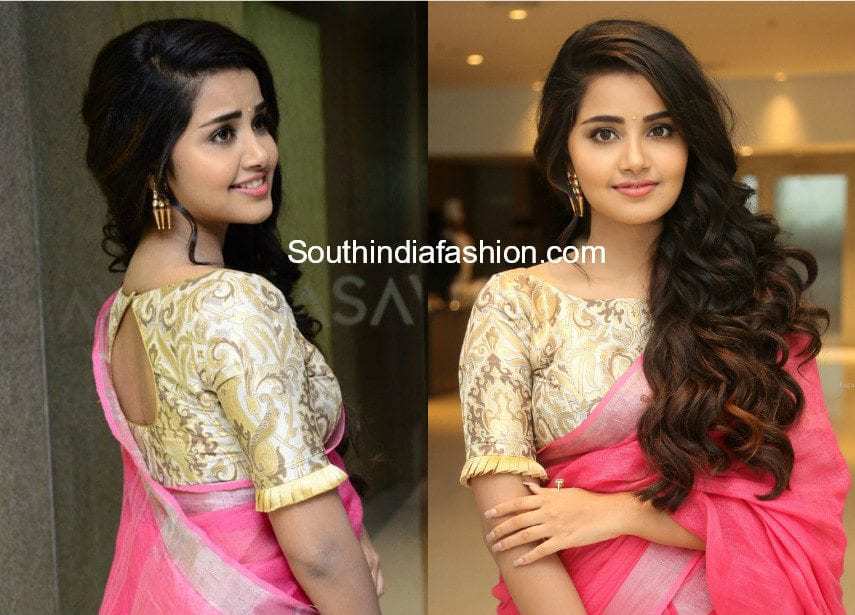 7. Three Quarter Sleeves Blouse
Can anyone get bored of the three quarter sleeves blouse? We deifinitely cannot! This style is flaunted by almost every other Indian celebrity and even Anupama Parameswaran nails in it.
So among all her stunning blouse designs, which one is your favorite? We love them all and cannot wait to try every versatile style of hers. 🙂