When you pick a lehenga there are just a few standard dupatta draping options that we follow. Be it a bridal lehenga or a guest attending an occasion in a lehenga, these top 5 dupatta drapes will elevate the entire look of the ensemble and make you look wow.
Simple Pinned To A Side
This is perhaps the easiest style that you can drape your dupatta. Pin it to one side and let it free flowing to accentuate the beauty of the dupatta especially the heavy ones. Alternately after you have pinned it to one side, you can take your dupatta around you and hold the other end in your hand or wrap it over your wrist.
The Saree Style Drape
For a more formal look this is one of the most sought out dupatta drapes. You take the dupatta and drape it just like the saree. This looks beautiful when you have a heavy skirt and you want to show it off fully. Another reason is this drape lets you walk around with ease as your dupatta is all taken care of.
Sheer Perfection
Another easy drape is taking your dupatta in a single layer and keeping it in place on your shoulders leaving the sheer dupatta with all the work add more drama to your ensemble. This is one of those dupatta drapes that you can try out for those cocktail parties for glam.
Gujarati Style
Another lovely dupatta drape that can work for both formal and informal occasions is the gujju style drape. Pinned the opposite way a saree goes, take care not to take it too long but instead end it at hip level. You can leave it folded and pinned or take across the layers to show off the heavy dupatta. This works well even if you have to add a dupatta over your head.
Waist Band Assisted Drape
If any of the dupatta drapes were to resonate the young generation, then this one is the clear winner. Add a funky belt or a waist chain and keep your dupatta secured.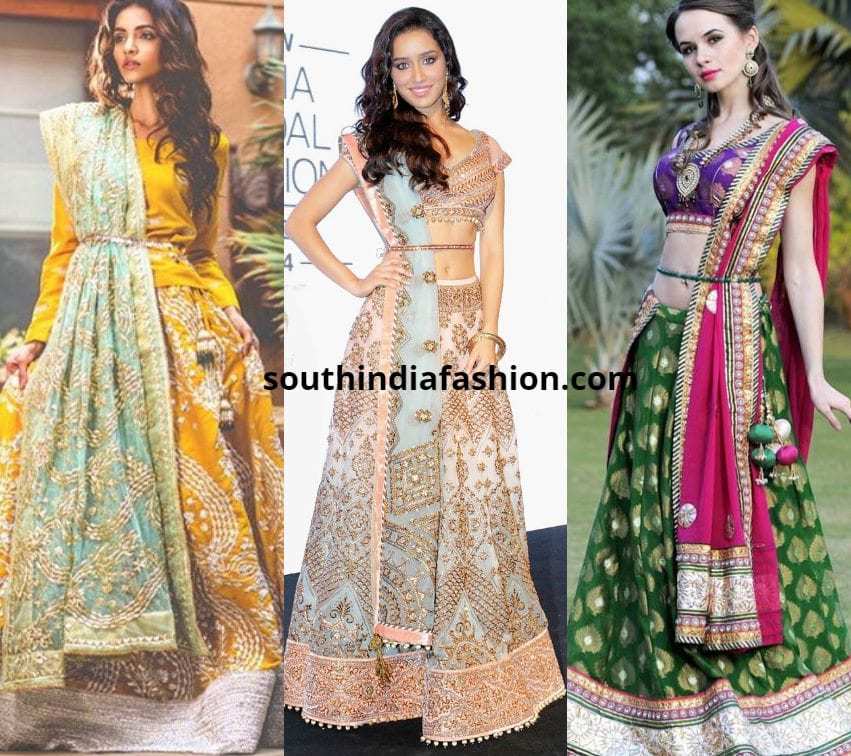 These 5 dupatta drapes are totally trending right now and they are very easy to get done!!