One of the most desired Indian outfits among women and young girls is salwar kameez and anarkalis. This Indian outfit suits every body type and hence it's the first choice of every woman. The latest back neck designs for salwar kameez and anarkalis makes this outfit even more stunning. In this blog post we are sharing some latest salwar kameez back neck designs, have a look: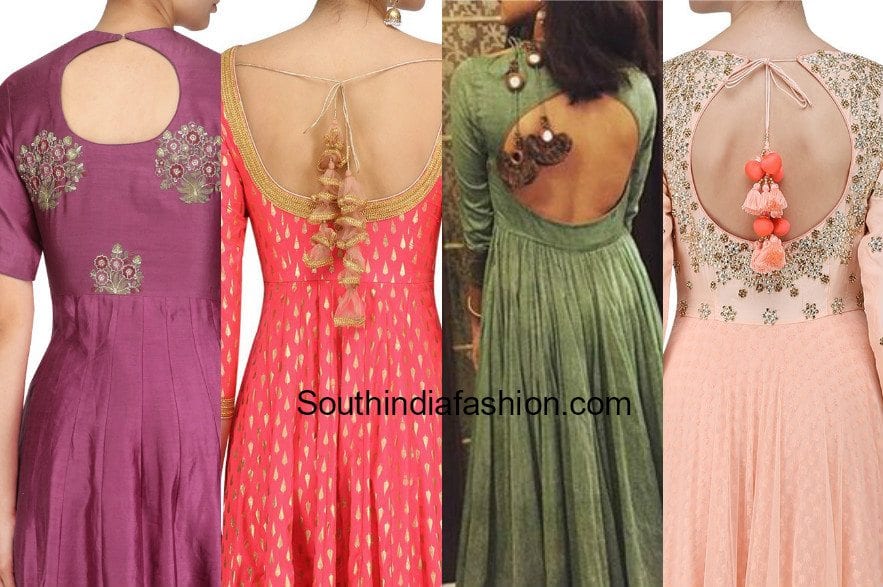 1. Round Back Neck with Tassels
Tassels are so much IN these days and one can see this trend in almost everything be it bags, slippers, dresses or salwar kameez. You can also get a round back neck with tassels for salwar suit and in the tassels you can add so many things. You can add pom poms, soft toy birds or doll, mirror work to your salwar kameez back neck designs.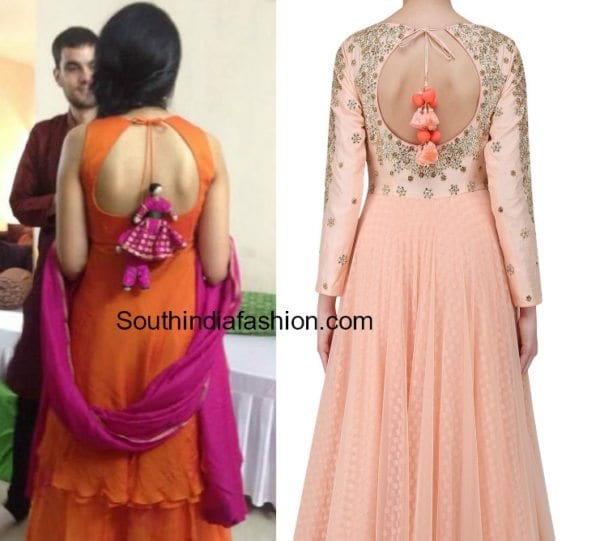 2. Cut Out Back Neck Designs for Salwar Kameez
If you want a glamorous look in this traditional Indian outfit then go for the cut out back neck designs for anarkali suits. There are so many beautiful cut out patterns that you can try like circular pattern, square, triangle, drop shape. The cut out salwar kameez back neck designs can be further accessorized with mirror work outlining or adding strings on the cut out pattern.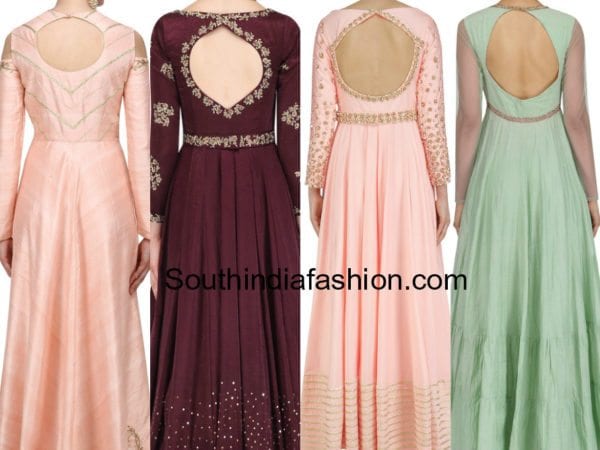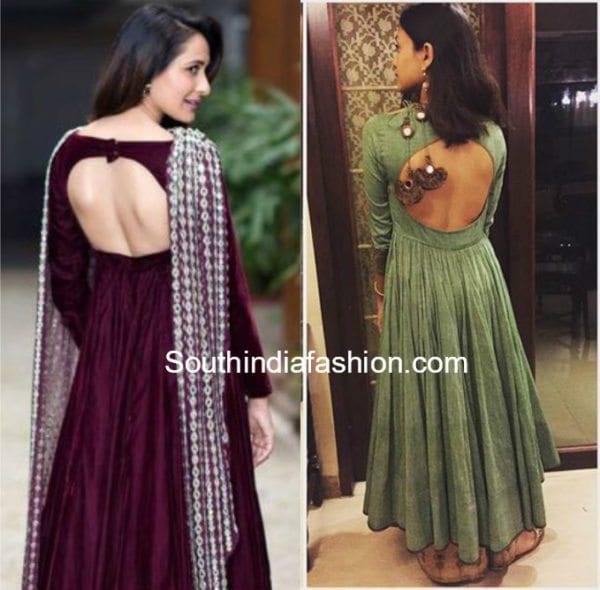 3.Key Hole Salwar Kameez Back Neck Designs
For those who love to keep the back neck designs for salwar kameez simple, it's best for them to go for key hole back neck design for anarkali suit. Depending upon your choice you can make the hole big or small. The keyhole can be closed with a button, you can add a normal button or to give a stunning look to the back designs of salwar kameez you can also add a fancy button or a brooch like button.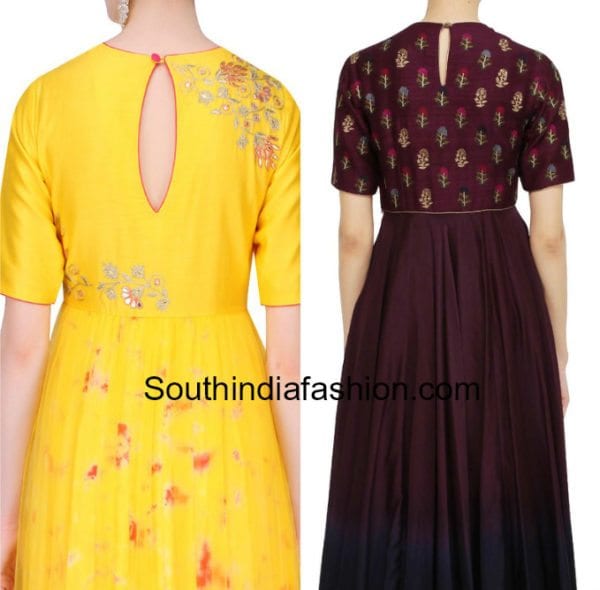 4. U Shaped Back Neck Design with Cloth Tassels
If you want to get a glamorous back design for salwar kameez then deep "U" shape is an evergreen style that can never go wrong. What makes the deep U cut even more interesting is the cloth tassels which hangs at the back. You can add colorful tassels at the back and accessorize it with fancy latkans and give a beautiful look to the anarkalis and salwar suits.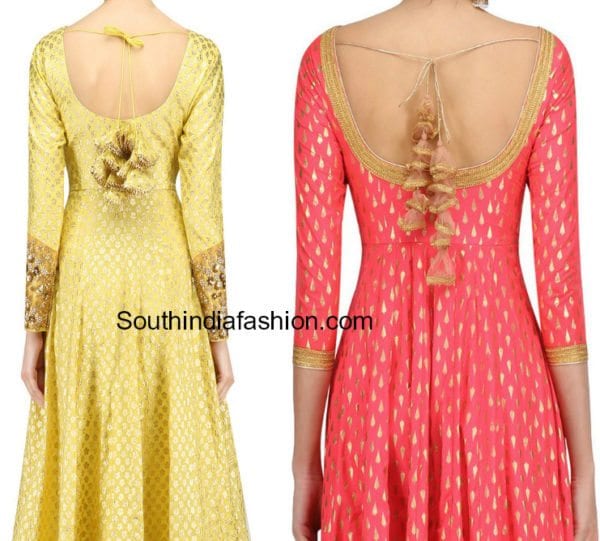 5. Transparent Back Neck with Buttons
If you are quite comfortable wearing a transparent back then net back salwar kameez designs are the one for you. These are latest in trend and they also look quite glamorous. It's not that your back is visible completely in this back neck design of salwar kameez, the embroidery and the buttons make it look quite elegant.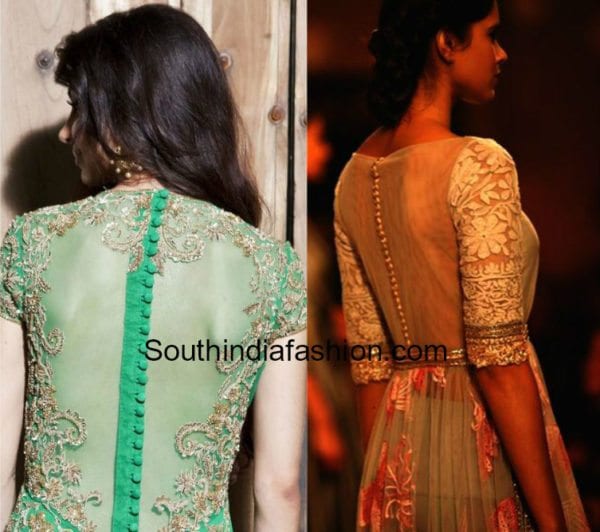 These are some latest back neck designs for anarkali suits and salwar kameez which you must try and get a whole new look even in your regular salwar suit. The back neck designs are extremely important as it gives a whole new meaning to any outfit. Don't restrict yourself to the same old boring neck designs instead try more and more interesting and latest back neck designs for salwar kameez.