Among all the new styles that're making waves in both street fashion and red carpet fashion alike, are the slit kurtis. We're loving the high slit kurtis for a whole lot of reasons – they are fashionable, ethnic and made a unique style statement of their own. Added to all that, they are extremely versatile and looked good in just about any way that you'd like to style them. Here are five of those ways in which slit kurtis can be styled. How many of them have you tried out?
1.With dhoti pants
Together, slit kurtis and dhoti pants, both uniquely stylish in their own ways make for a great combination. For one thing, they're beautifully ethnic.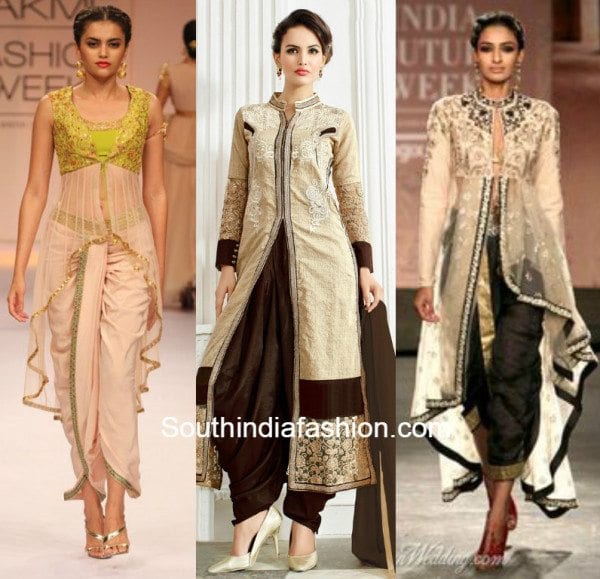 2. With denims
Yet another comfy and super-chic way to wear your slit kurti is to team them up with your denims. White and black slit kurtis when paired with jeans can look really great and here's proof.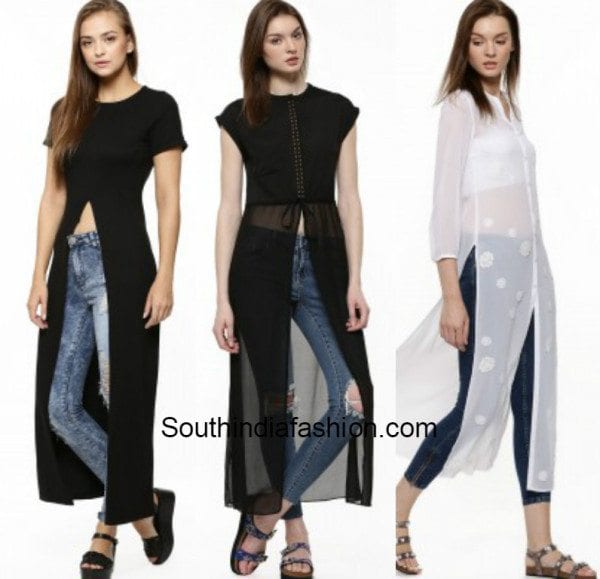 3. With leggings
Yet another comfy way to wear your slit kurtis is to wear them the most basic way and team them with leggings. This will also let the slit kurti hog quite a bit of limelight , so if your slit kurti is heavily embellished or has got plenty of prints all over it, leggings are the way to go.
4. With palazzos
To add some more boho-chic vibe to your slit kurtis, team them up with palazzos. However, make sure that this combination doesn't make your outfit too baggy by choosing for a tight fitting slit kurti.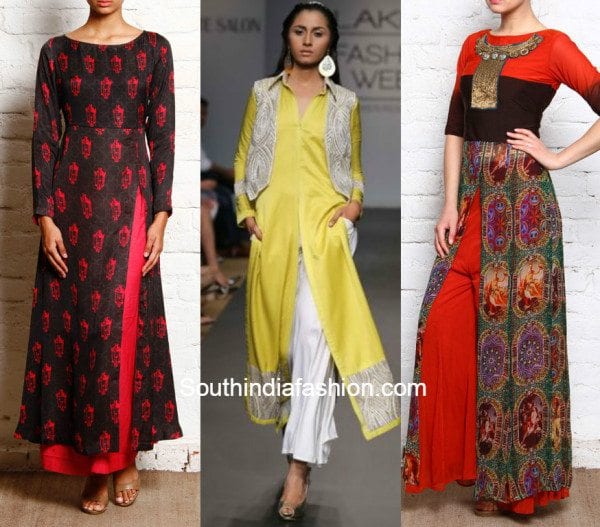 5. With straight cut pants
You can wear your slit kurtis to weddings and other festivities too, if you team it with straight cut pants. It helps in making your outfit look all the more festive if the pants have got some embellishments at the ankle.