Beautiful as Manish Malhotra's outfits are, no other Bollywood actress can carry them off with as much elan and grace as the gorgeous Kareena Kapoor. As for Manish Malhotra's sarees, we love not just how she picks some of his most wonderful creations but also how amazing she looks in them. Here's reminiscing all the times that Kareena shone like the star that she is in Manish Malhotra's Sarees.
1. In a yellow & orange saree
There's so much to love about this Manish Malhotra creation – it is made of vibrant colours, it's simple and pretty at the same time and the novel and intricate pattern of the blouse was just about perfect!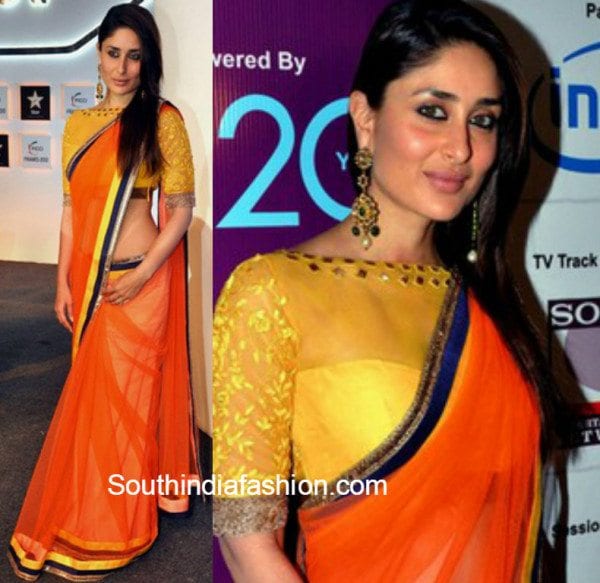 2. In a simple, orange saree
Manish has got the knack for making some of the simplest designs look gorgeous and Kareena – a knack for making them look much prettier than they are!
3. The white net saree Kareena wore at Madame Tussauds
At the unveiling of her wax statue at Madame Tussauds, Kareena Kapoor wore this really gorgeous white net saree with pretty gold work done all over it. Let's just say that this is one of the best Manish Malhotra sarees Kareena wore!
4. In white and red
At one of the awards ceremony that Kareena attended, she picked a white saree by Manish Malhotra with lovely silver detailing all over it. The red velvet blouse that she teamed it with, made it all the more perfect along with the super-traditional hair-do that she wore with it.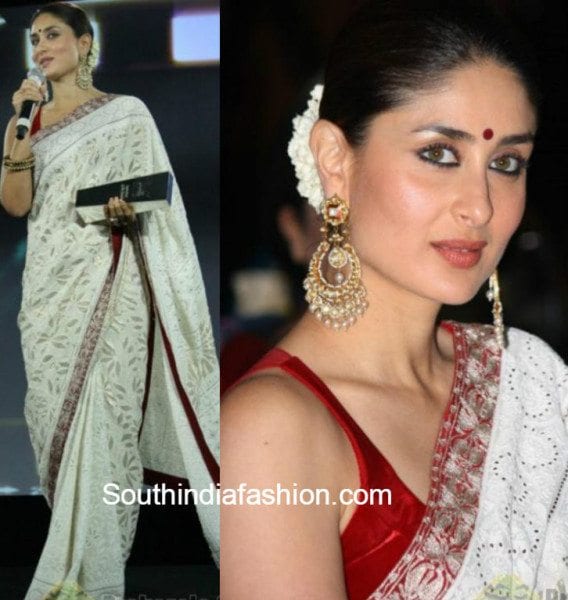 5. In a green net saree
Back when net sarees were all the rage, Kareena Kapoor wore a green and red net saree by Manish to one of the filmfares and looked lovely in it.
6. Green saree with heavy, silvery work all over it
For one of the events of 3 idiots, Kareena Kapoor wore a Manish Malhotra saree made out of the most beautiful shade of green there is with gorgeous, silvery work all over it.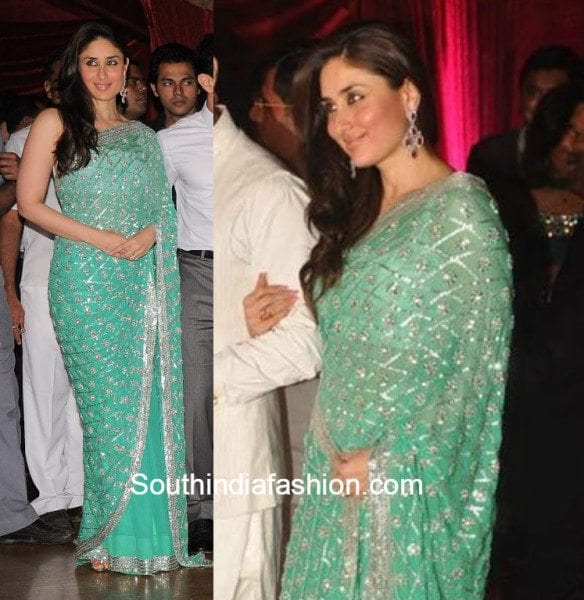 7. Pretty in pink
At a recent, Ganesh Puja event, Kareena Kapoor was spotted wearing yet another Manish Malhotra ensemble – a simple pink georgette saree with silvery and floral border and looked pretty in it.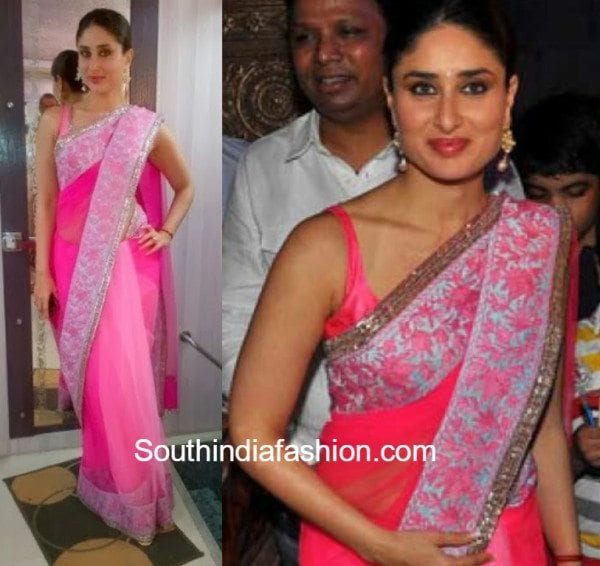 8. In white and silver
Another one of Kareena Kapoor's appearances in Manish Malhotra's sarees was in a white and peach saree, once again loaded with pretty, silvery work.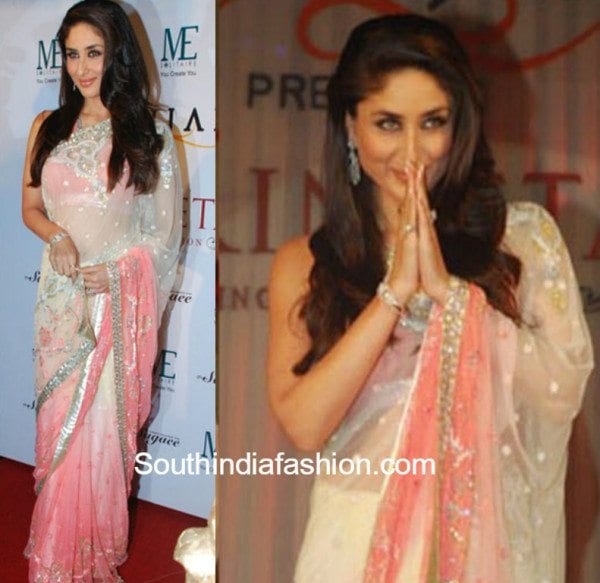 9. In red and gold
At a 3 Idiots event, Kareena picked a red net saree teamed with a gold blouse, once again by Manish Malhotra and looked radiant in it!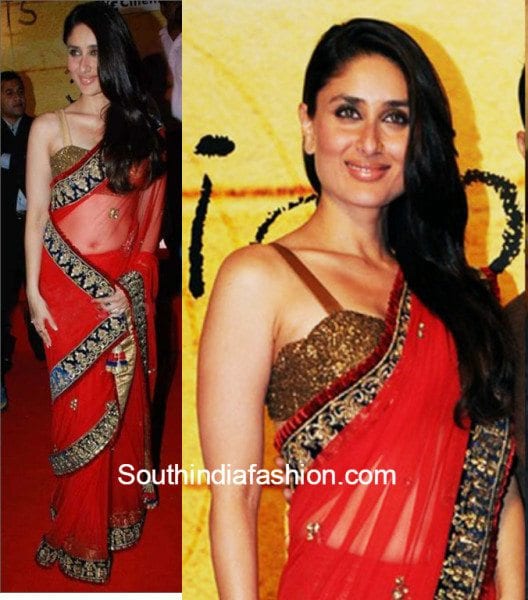 10. At the filmfares in a stunning gold saree
Bebo literally shone in a light brown saree with heavy stone work that she picked for the filmfares recently. Surely, one of our favourite Manish Malhotra sarees Kareena was seen in!