When it comes to finding good ethnic skirts, we are always hunting for that perfect collection with those perfect designs and colours. The answer to our prayers comes in the form of 9rasa, a new brand which has got a delectably gorgeous collection of ethnic skirts. They aren't just made out of some of the most beautiful colours in existence but they are also purely, entirely ethnic, some of them with hand-block prints too!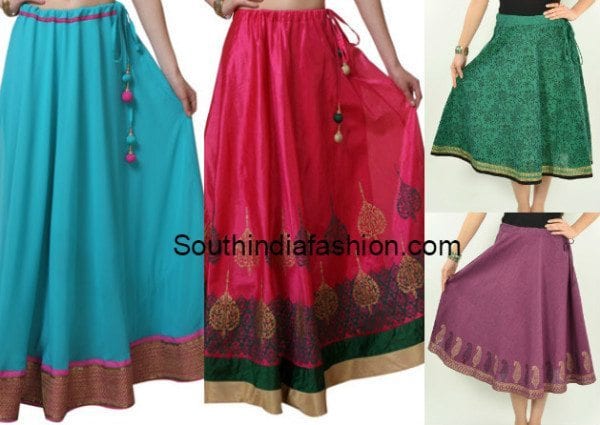 Take a look at some of their most beautiful skirts which we've collaged for you to window-shop.
With beautiful gold borders to line these colorful skirts, they look grand, at the same time, oozing desi-ness.
The most we loved about 9rasa skirts is their choice of colours. Ranging from black to white and some really bright shades of pink, red, green and blue, they've painted their skirts bright and colourful.
They also have a simpler collection of skirts made out of synthetic fabric which can be used as lehengas as well.


They've got some great knee-length short cotton kurtis as well in some great prints.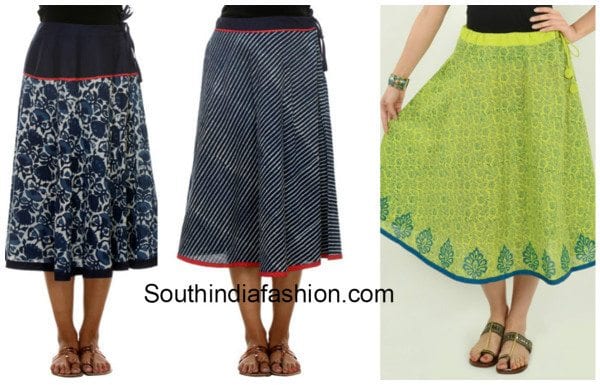 Pencil skirts made out of silk fabric which are a part of their collection are nice blend of ethnic and trend.
9rasa's skirts, for one thing, make for great festive wear to paint our festivals bright with their colors and designs. If you want to own them and flaunt them during one of the upcoming festivals, here's where you can shop for them online.
Amazon.in (BUY HERE)
Flipkart (BUY HERE)