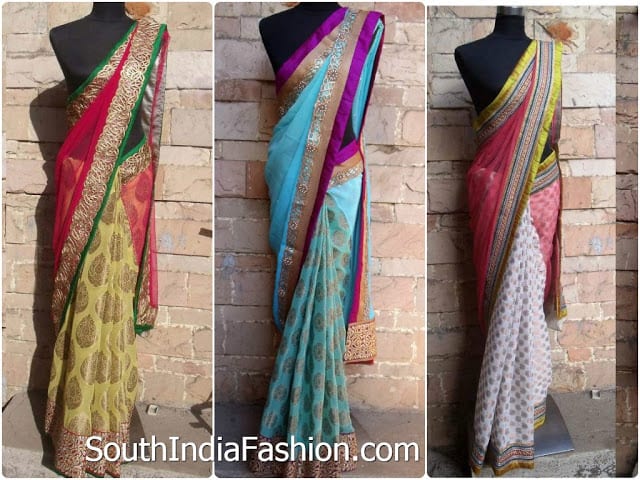 1.Saree in lemon yellow butti georgette pleats and deep pink net pallu. The border on pleats is of gold peeta work whereas the pallu baoder is of fine golden cutwork amd pure raw silk green patti.
2. Saree in sea green butti georgette pleats and sea green-sky blue ombre georgette swaroski pallu with peeta & stone handwork border and purple accent
3. Saree in white butti georgette pleats and pinkish-peach net pallu with pure raw silk olive green and blue reaham-copper dori work border
Contact [email protected] for pricing & retail inquires.