Silk sarees are not only delicate but they are quite expensive. They always have to be treated in a very exquisite manner. Pattu saree storage and washing methods are different from cotton, linen or even designer sarees. They are usually given for dry cleaning as it is the best way to clean them but sometimes you can take care of them at home too. Here are some of the tips on how to wash silk sarees at home.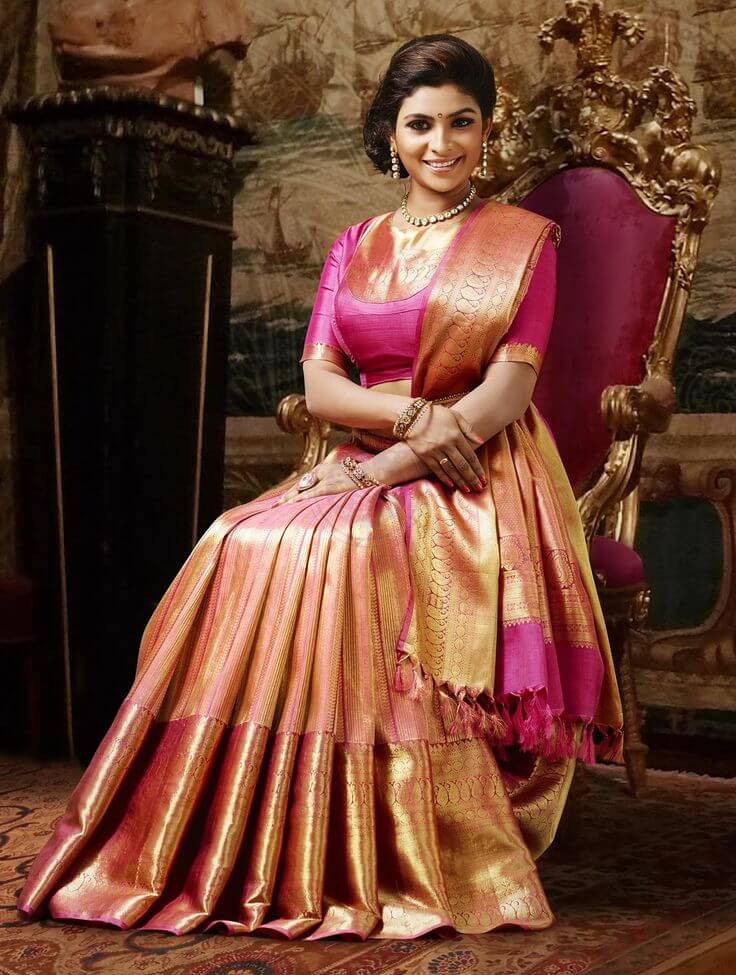 1. Always wash your pattu sarees or silk sarees with cold water. For general washing, use a bucket of cold water and add a few drops of detergent in the water. Please use a very mild detergent as strong chemicals can damage the saree. Alternatively, you can also use baby shampoo as it is devoid of any harsh chemicals.
2. Soap berries and soap nuts or Reetha or Kunkudukai are great natural alternatives to using a detergent to wash silk sarees.  Soak 10 to 15 pods of reetha soap nuts overnight. Remove the seeds and squeeze the pods till the soapy pulp starts to come out. Filter the solution and dilute it with cold water. Soak the silk saree in the solution and rinse it.
(Buy Soap Nuts online HERE! )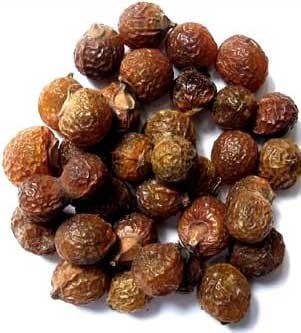 2. Don't rub the pattu saree too hard while washing. Be gentle. Also, after washing is done, make sure there are no soap bubbles. And don't wring the saree after the washing is done, as they may leave permanent wrinkles.
3. If you are wondering, 'Can you wash silk sarees in the washing machine?', you can do so if your washing machine has a gentle cycle option. You can wash silk sarees in washing machine, but only on delicate mode since silk is a very soft and delicate cloth. If your washing machine has a silk/delicate mode then select the mode and can wash silk sarees. Never put silk sarees in a dryer. You should let them air dry. If you are washing it by machine, it is best to wash the saree alone. Do not put any other clothes that give off colors, or any thick fabrics like jeans or anything that has buttons, as they may get stuck to the saree during the wash.
4. Vinegar is an effective tool in removing tea and coffee stains from silk sarees. Mix half cup of white distilled vinegar with half cup of water. Place the saree on a flat surface and apply the vinegar mixture with a sponge or clean cloth over the stained area. For particularly stubborn coffee or tea stains, pure vinegar, rather than a diluted version, may be used.
(Buy vinegar online HERE! )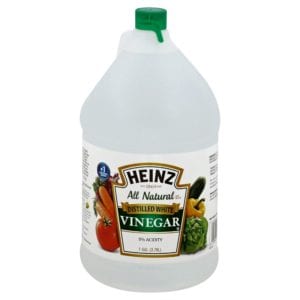 5. Another stubborn problem with silk sarees is the sweat stains. As soon as you come home after an event, use paper towels at the spots where there are sweat stains. After that, proceed to wash it with cold water by using baby shampoo.
6. In case of any food item stains, you can use talcum powder on the stain, as it absorbs the grease entirely. Then you can dab a sponge in liquid detergent and rub over the stain and wash it.
7. It is always better to give silk sarees off to professional dry cleaners for any heavy cleaning, rather than risking it yourself at home.
8. Also, please never use bleach on silk sarees to remove any sort of stains. Bleach is an absolute enemy of silk sarees, and it damages the fabric. Not just that, it gives the saree a dull look and cause yellowing and tearing of the fabric soon.