The most quintessential of all outfits is a saree that refuses to retire. As cliché as it is, yet it never fails to make heads turn. The best way for Indian women to adorn themselves is by donning a classic saree. Priya Mani Raj is craving us to add one more to our wardrobe.
Priya Mani Raj looked regal in a multi-colored silk satin saree from the label UDD, meaning free spirit. Her saree was teamed up by peacock colored silver foil blouse inspired by the "Bidri" craft of India. Her tricolored saree was plain except for some tassels at the border for an add-on.
Apart from her outfit, what captured our attention was her chunky jewelry set from the label Niyathi by Seema Sindhu. The set had green stones and tiny pearls to add to its royalty.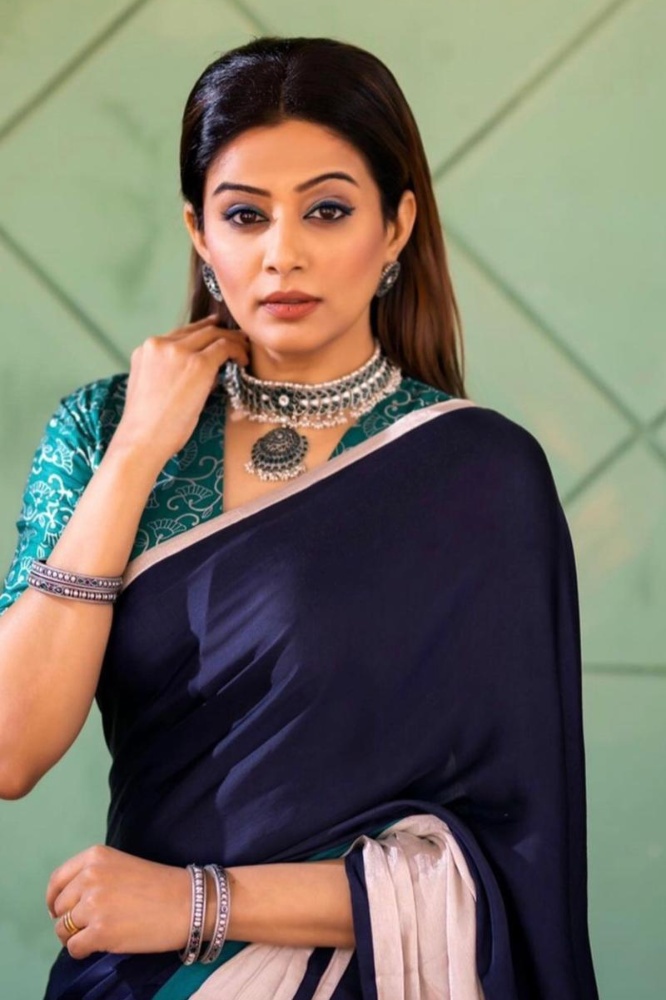 For the makeup, she went for nude lips, flushed cheeks, and a cute blue winged eyeliner. lastly, her hair was center-partitioned and left loose to amp up her classic look.