Viranica Manchu is quite the fashionista, right from her wedding wear outfit collection to cute coordinated family outfit choices. When it comes to fashion, she keeps her picks stylish and refreshing. Her adorable family of six is always seen dressed to the occasion, thanks to her. She is often seen sporting a lot of ethnic and fusion wear ensembles paired with elegant jewellery. And we all know that no outfit is complete without the right piece of jewellery and Viranica seems to have quite the collection! Let's have a sneak-peek into her treasured jewels!
Viranica Manchu Jewellery Collection:
Kundan Jewellery
Who can get over the charms of kundan jewellery? Viranica is no exception. She is often seen flaunting these sober Kundan pieces with both ethnic and fusion wear outfits! Viranica is seen wearing kundans in different styles like multilayered neck pieces and chokers that are set along with pearls and emeralds.
Elegant Emeralds
Emeralds are understated. These classy moss green precious stones exude elegance and can be paired with almost all kinds of outfits. Viranica Manchu is seen wearing Emeralds in multilayered chains with brooch pendants and necklaces.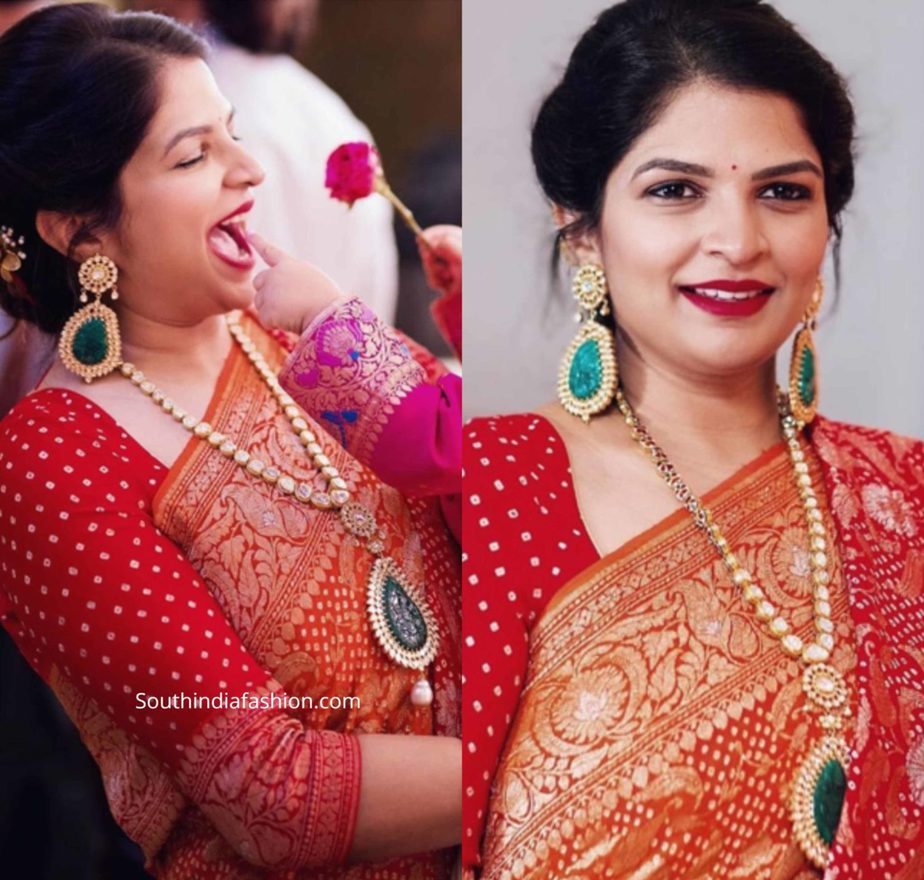 Pretty precious stones
We don't get to see people wearing a lot of precious stones jewelry. These stones are available is varied colors, sizes and shapes. The one best thing about these are that they can be set in pretty delicate designs and offer a variety of options. Viranica Manchu has opted for double layered chains with red, green stones combinations set in floral designs.
Viranica Manchu's diamond jewellery collection
When they said that diamond's are a girl's best friend, they said it right. Shiny and glittery diamonds are perfect for anybody who wants to go the extra mile and make heads turn. Viranica Manchu loves to flaunt her diamonds! Her collection of chokers, layered necklace and rani haar is to die for. She pairs her diamonds with kanchi pattu saris and unconventional blouses.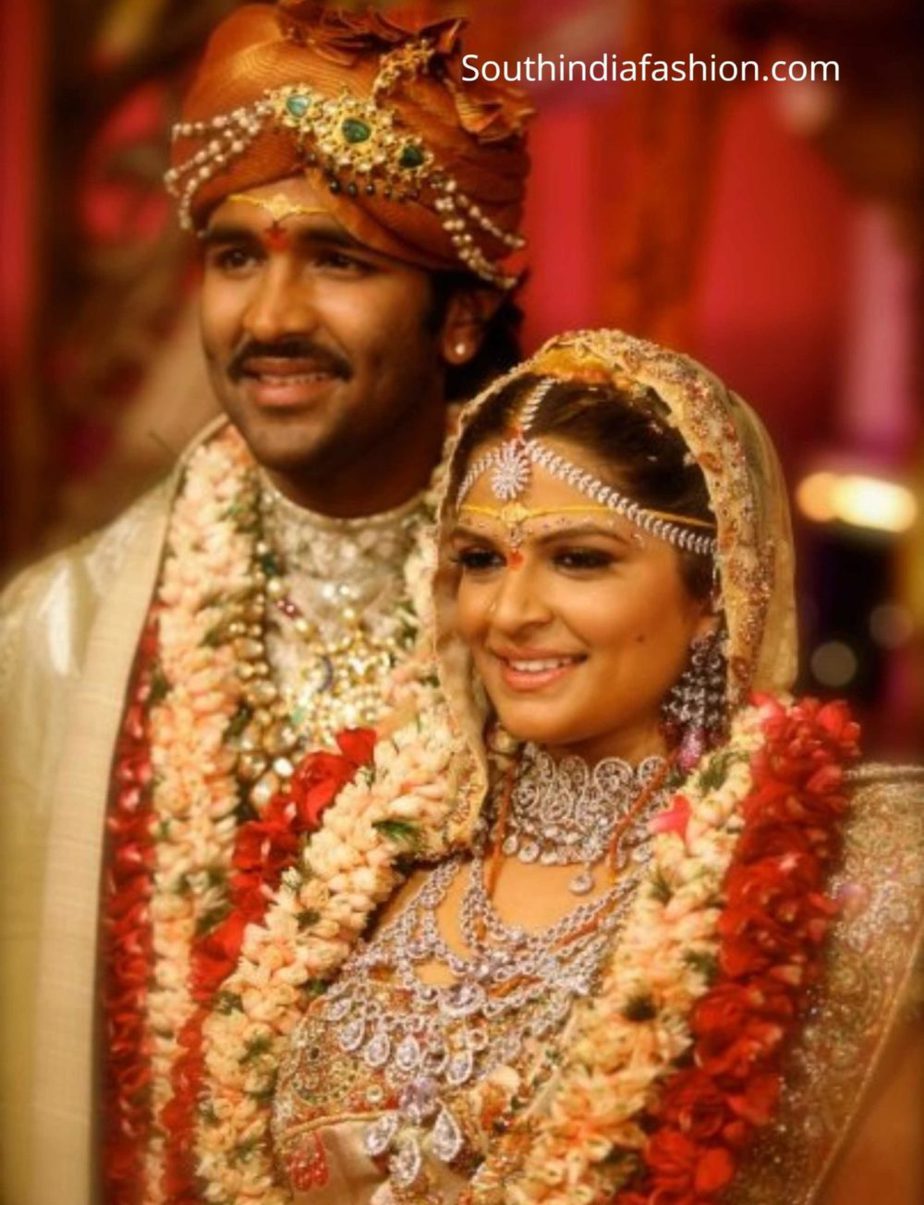 Viranica Manchu's Polki Jewellery Collection
Polki is uncut diamonds, in their pure raw form that do not undergo any chemical treatments! These natural diamonds are set in gold with minute design details and look exotic. Viranica Manchu has adorned quite a few polki pieces over the years. She was also seen wearing a polki headpiece and polki layered chokers on some of the events.
Statement pieces 
The big bold and beautiful necklace designs are not for the faint of heart. Viranica sure seems to love these beauties and she is often seen wearing these elaborate, larger than life jewellery. She opts for long necklace with meenakari pendants, big floral designs set in kundans, and multi layered chains made of pearls and diamonds. If you are looking for some stand-out styles to flaunt, pick these one of a kind pieces!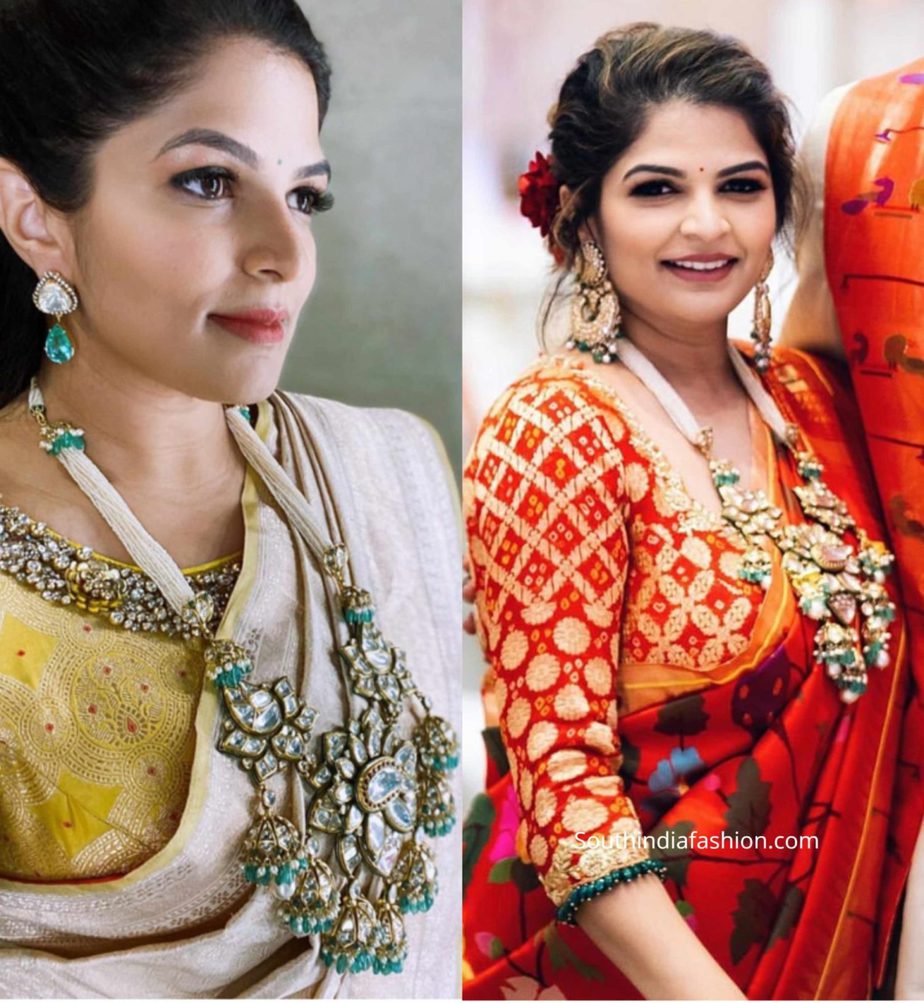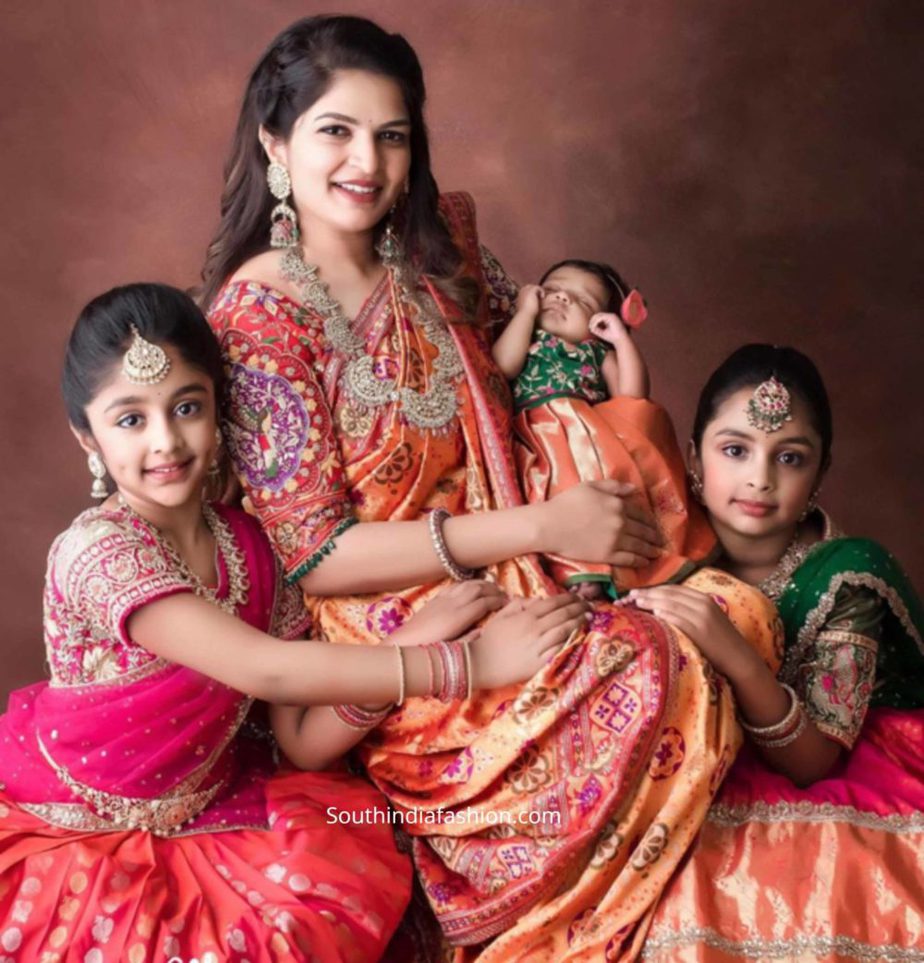 Traditional Jewellery
No woman's jewellery collection is complete without some good old traditional designs! As we can see, Viranica Manchu's go-to outfits are saris and what better to accessorize them than with these traditional pieces of jewellery! She has been spotted wearing gold jhumkis and chokers with stonework, guttapoosalu or necklace set in gold with a combination of pearls, emeralds and rubies.
Most of her jewellery collection is from Vasundhara Diamond Roof and Kalasha Fine Jewels.
All of us can take a page or two from Viranica's jewellery looks and make it work for ourselves!