In as much as we love sarees, styling them for the office is not the same as any other setting. Many workplaces have a strict code of dressing in which every employee should follow. This does not mean that you cannot wear a saree to work. Incorporating sarees in your office wardrobe can help you break the monotony of wearing skirt suits and dresses every day. For a saree to look formal and suitable for the workplace, you need a new dimension. Since we spend most of the hours at the workplace than at home, you should ensure that you choose formal work wear sarees that are comfortable for long hours. It should also be stylish and professional at the same time. You can achieve an elegant formal saree look by following a few tips which we will share below.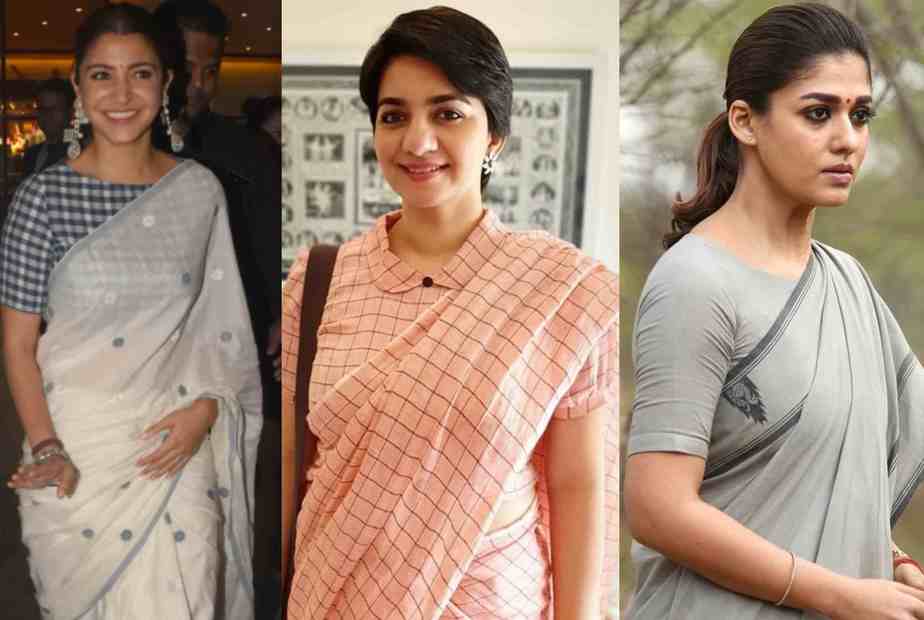 To achieve a formal look, you should try and experiment on different designs and wear them before heading to work. Apart from giving you some simple tips that make a big difference, we will also discuss some of the corporate office wear sarees that you can wear at your workplace. 
Tips to add style to your office wear saree:
Choose the right color
Your office wear saree should always portray a professional look. You must be careful with the colors that you choose. Your office saree attire should contain subtle colors that do not draw a lot of attention at work.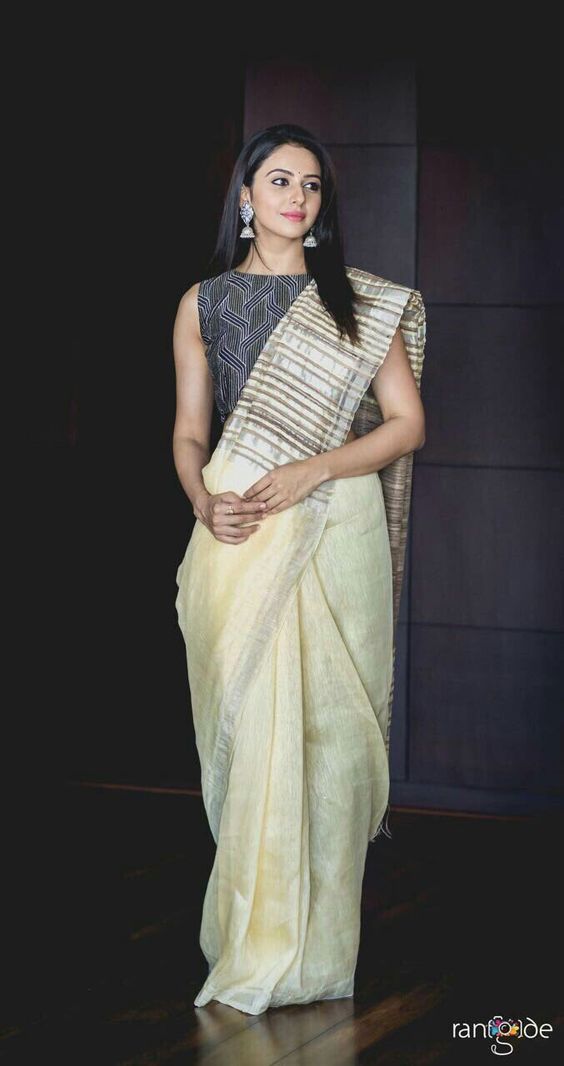 Avoid bold prints that come with vibrant colors when you are trying to pull off the formal look. This is a put-off at work since bold prints are more suitable for events such as weddings. Instead, you should select earthy tones or mellowed pastel hues. Such colors tell a lot about your personality since they are simple and elegant.
Select the right blouse
 The goodness with a saree is that you have the freedom to choose any blouse with different neck design. For your formal saree, the blouse plays a significant role. It should complement your work wear saree and make your outfit complete. Ensure that the blouse is comfortable and it covers most parts to help you remain professional.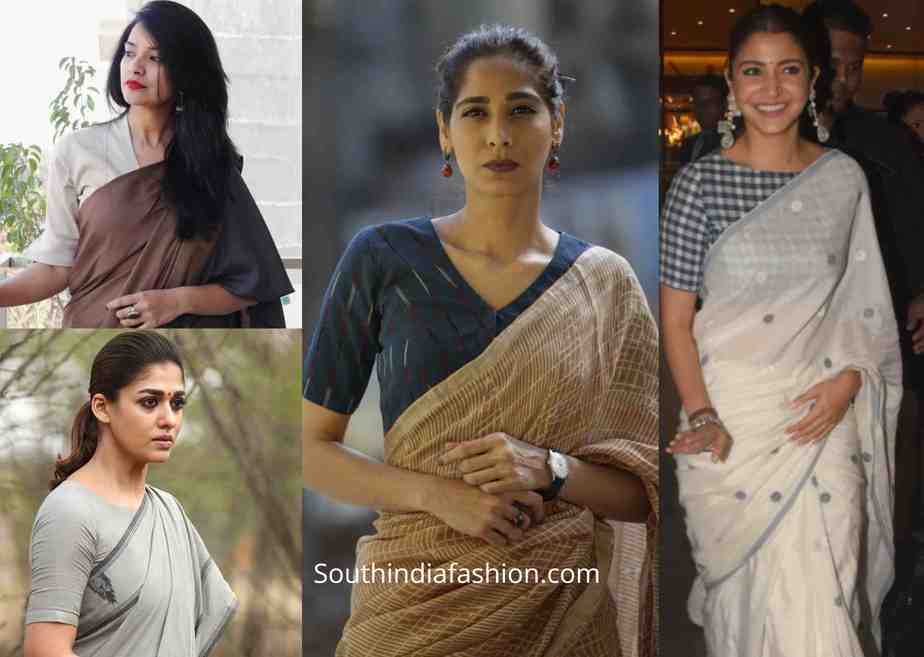 You should also pair your formal saree with a blouse that is of the same color instead of using contrasting colors. This also prevents you from drawing unnecessary attention to yourself. If your saree is simple, you can make the blouse stand out by choosing one with a stunning collar neck or a unique back design that is not revealing.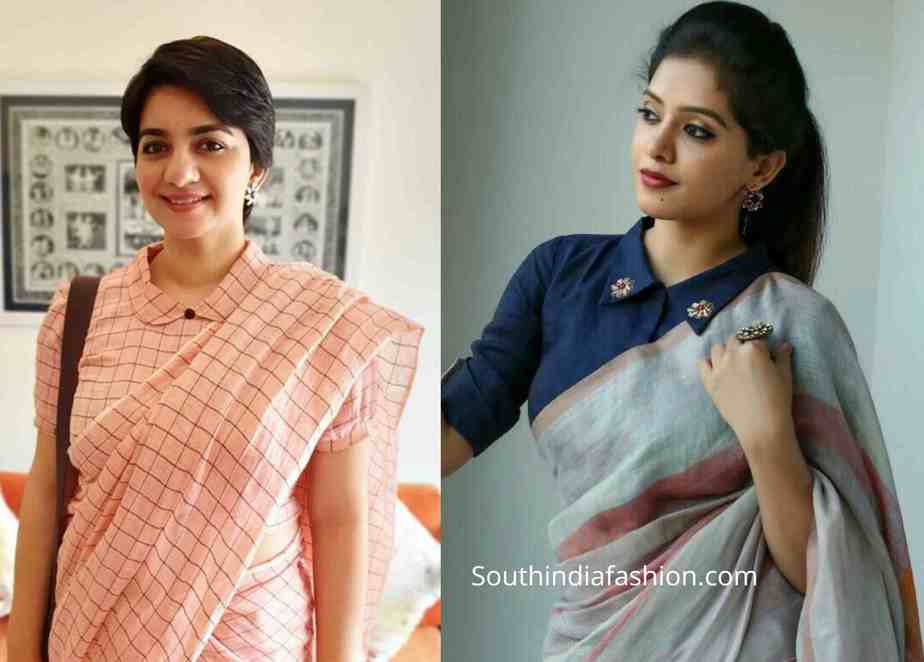 Choose the right accessories
Add some glam to your work wear sarees by including some accessories. Be careful not to overdo your looks through flashy accessories. You only need simple earrings or a catchy necklace to complete your look. Oxidized silver jewelry often go well with office wear sarees.
Alternatively, you can add some wooden jewelry to your formal saree. Wear one piece at a time and not all your jewelry with one saree. You can also pair a short-sleeved saree blouse with an edgy watch to improve your looks. 
Wear simple hairstyles
Complete your professional saree look by doing a simple hairstyle. Do not go into the office in a saree and a messy hair since this may not leave a good impression. Style the hair neatly and keep it simple to achieve an edgy look. A fine ponytail or simple braids look nice when combined with work wear sarees.  Keep the makeup neutral to avoid seeking attention in the office.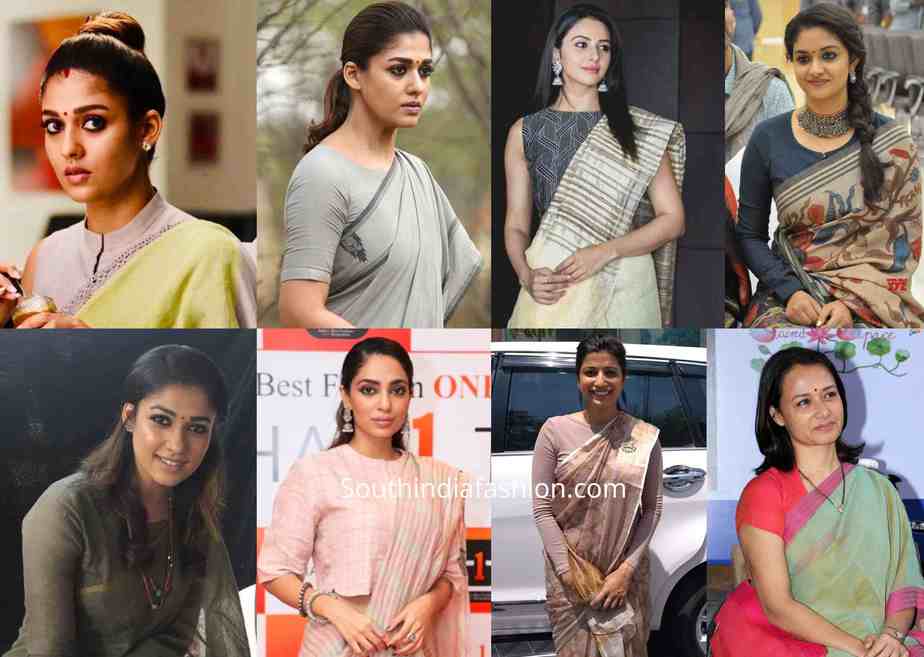 Formal sarees for the office
Every career-oriented lady should include trendy saree styles to make an impressive formal appearance. Here is a list of some sarees you can wear to work. 
Khadi sarees
According to the Indian culture, Khadi sarees symbolize freedom. This form is hand woven making it elegant and subtle. Most khadi sarees feature rough textures, raw colors and modest designs. They look stunning and are suitable for long working hours. 
Cotton sarees
You can also get a formal cotton saree to wear to work. The rich fabric symbolizes royalty making it perfect for the professional look. A lot of ladies love cotton sarees since they express maturity and improve the confidence of the wearer. 
They are also light in weight and soft on your skin making them extremely comfortable on the skin.  You don't want an attire that disrupts you from your work. You can get an affordable cotton saree with a crisp texture to wear.
Woven linen saree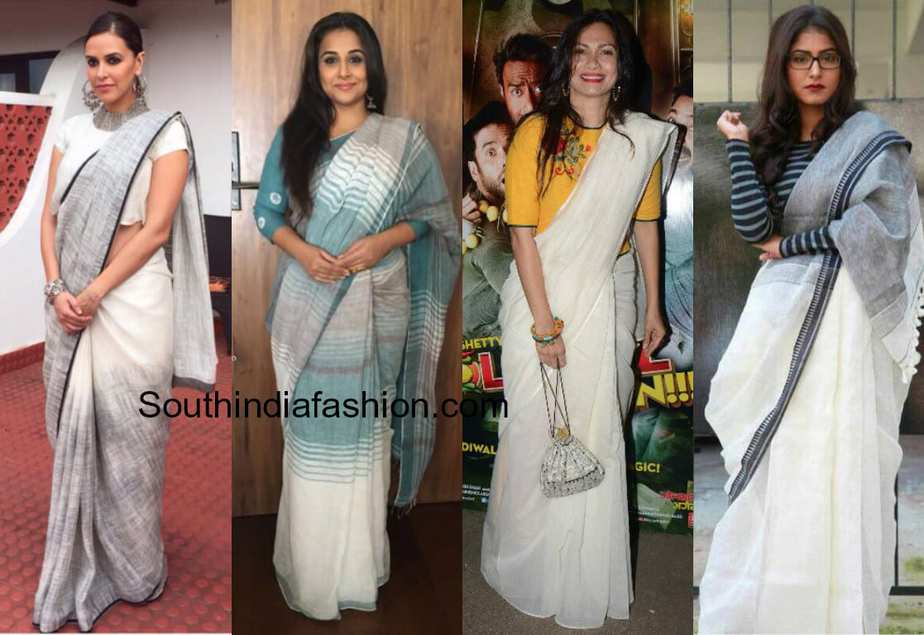 If you move a lot at work, you can choose a woven linen saree. They are highly absorbent meaning you do not have to worry about sweating a lot while working. Their soft texture also makes them comfortable for office wear, and they are also cool on the body. 
Tussar saree
Do you work in a humid area? You need the Tussar saree which is highly porous. The fabric is a breathable material that has a cooling effect. It is a form of silk which is luminous in texture. You can wear a Tussar saree for a corporate event such as a conference.
Crepe silk saree
You can also try this light-weight saree which is easy to manage while working. It comes with a silky texture which makes it ideal for everyday wear at the office. You don't want an attire that adds you more weight when you are working under pressure. A crepe silk saree also comes with alluring patterns and simple designs that are not attention grabbers. 
Georgette sarees
If you need a saree with a dull finish for the workplace, choose the georgette saree. Though most georgette sarees have bold prints, you can get one that is simple for the office. They are also comfortable and lightweight for long working hours.
Final thoughts
Work wear sarees can help you look both professional and stylish. Sarees are not limited to traditional events and festivals alone. They can be an appealing outfit for the office as long as you use the tips above to style them.  Check out Stylecaret to get the above formal sarees for your workplace today.