Hey, lovelies! How are you doing? So, let's talk about one of the most irritating issues we face while wearing sarees. You guessed it right. Bulky arms. Bulky arms are a bit of problem, specially when you're wearing a saree. It sort of breaks the whole flow of the outfit. So how do you choose what blouse would go if you're wearing a saree? Here, take a look.
1. Avoid embellishments
This is the golden rule you need to follow when you're choosing any garment that hides your extra pounds. Embellishments are cute, yes we agree on that but the drawback with embellishments is that they make you look bulky (as if we need it). Therefore, always avoid the extra embellishments or the prints to look slimmer.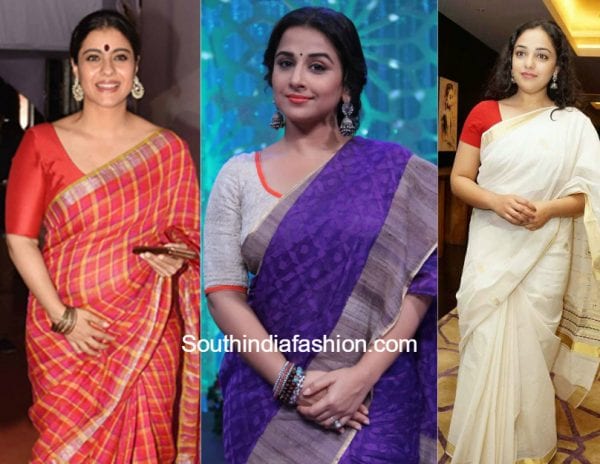 2. Go for the darker hues
You know that dark colors have the slimming effect right? That is exactly why you're advised to wear monochromes when you need the slimming effect. So to slim down your arms, wear things that are dark colored. It will instantly give the slimming effect to your arms!
3. Mind the length of sleeves
Another common mistake all of us do.When your arms are bulky, don't go for the butterfly sleeves or the cap sleeves. They make all the attention go to your arms, which is what we're avoiding in the first place. Same way, too loose and too long sleeves will also make your arms look bulkier than they actually are. So always maintain the right length and end your blouse a  little above your elbow. On the other way, you can happily wear sleeveless blouses too. Although they bare your arms completely, somehow they do not emphasize your arms and therefore, you're good to go.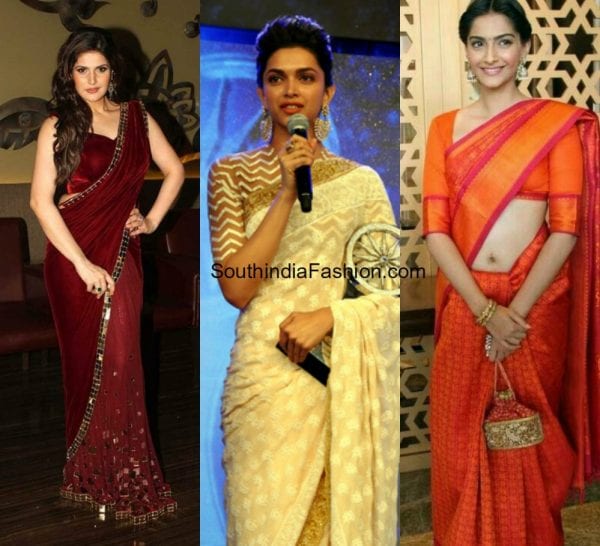 4. Material of the blouse
Never ever go for any hefty material when you're conscious about your arms. Choose light materials. Also, don't wear too tight blouses in the hope of a slimming effect. That will only make your arms look bulkier than ever. Even if you want to add any accessories to your upper arm, go with delicate ones, not the bulky stuff.