Velvet, a fabric fit for the kings and queens has been used since centuries and has been put to many uses ever since it was invented – one of them being weaving some beautifully designed blouses for our sarees. Velvet blouses on sarees, which have been all the rage about a decade ago, have now made a major come-back and this time in a whole lot of amazing designs and with some really gorgeous work done on them.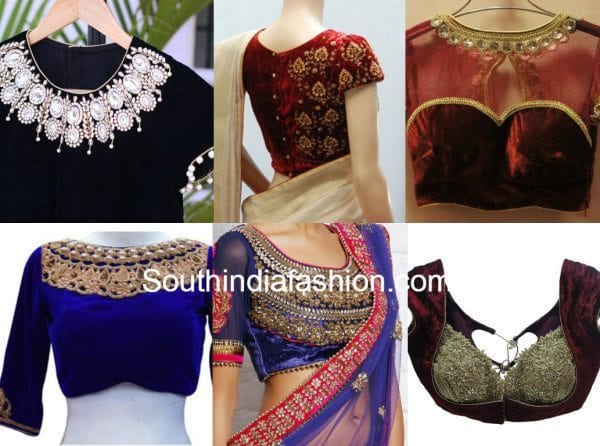 Here is a collection of some of the best patterns and designs that velvet blouses we've laid our eyes on. And surely, these beautiful velvet blouse designs are worth trying out for the upcoming festive season.
Velvet and gold make for a regal and exquisite combination and when used on blouses, they can make just about any saree look pretty. Here are some ideas on how you can blend the duo.