Its summer time and what better way to welcome and enjoy summer than in cottons, light silks and sleeveless outfits. The trend that has gained a lot of popularity is Indian art and prints and Kalamkari art is one that stands out and widely popular. It is among the most beautiful traditional Indian art forms and the name kalamkari itself means craft using the bamboo pen. This indigenous art form is created using only vegetable and natural dyes.
The S Studio, a boutique for unique hand-crafted designer sarees is especially known for their kalamkari collection. The S Studio closely works with Kalamkari artisans to create authentic pieces of art on sarees promoting and showcasing their talent to customers across the globe.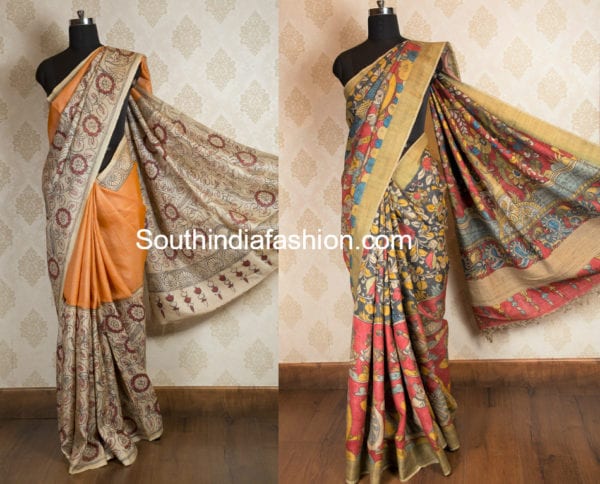 Their Kalamkari collection features summer motifs such as peacocks, annams, dancing ladies apart from all-time favorites like Radha-Krishna,  tree of life etc. If you do not like having Kalamkari design all over your saree, The S Studio can customize and design a saree to have it only on the saree pleats or on the pallu. What better way to flaunt this art than on a saree pallu or on a specially created blouse with kalamkari art!