As some of our favorite movies are all slated to get a theatrical release, our favorite actors have become busy promoting them. Actress Ruhani Sharma is hands full promoting her latest movie, "Nootokka Jilala Andagadu" without a rest. For the first leg of promotions, the beauty went with a black cotton saree from Rouka by Sreejith Jeevan.
Scroll down to see the pictures below-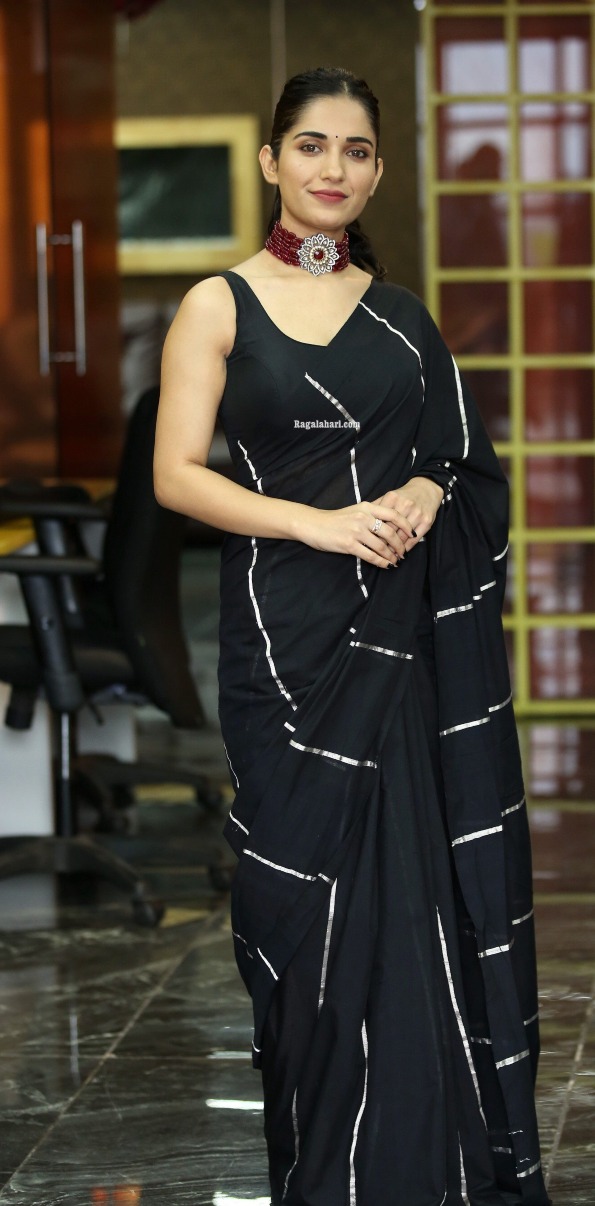 The saree is rightly christened "silver chains" owing to the circles of silver-hued stripes enveloping it. Moreover, cotton saree is easy to wear and care for, thanks to its environmentally friendly make. It finds its match in a plain sleeveless blouse that showcases a tie-up detail at its back.
In contrast to the outfit, Ruhani went with wine coloured statement choker with a floral middle piece by Touchwood Store. Her neat low ponytail with minimal makeup, a bindi and nude lips accentuated her beauty.
To buy this elegant saree worth Rs.5,950, click HERE!