Nature tends to instil a sense of calm in most of us. No matter what the weather is, each of its phases has a takeaway for us. And if it's the rainy season, it is certainly something to embrace with open arms. In fact, enjoying the rain is actress Athulyaa Ravi who looked just perfect in a pear green saree by Label Pavishka.
Let's decode her look in detail-
The simple saree has its beauty attributed to the silver-hued stripes on its body, adding glitter to the drape. It is matched with a silver-hued puff-sleeved blouse that has cinched details on its neckline and short sleeves.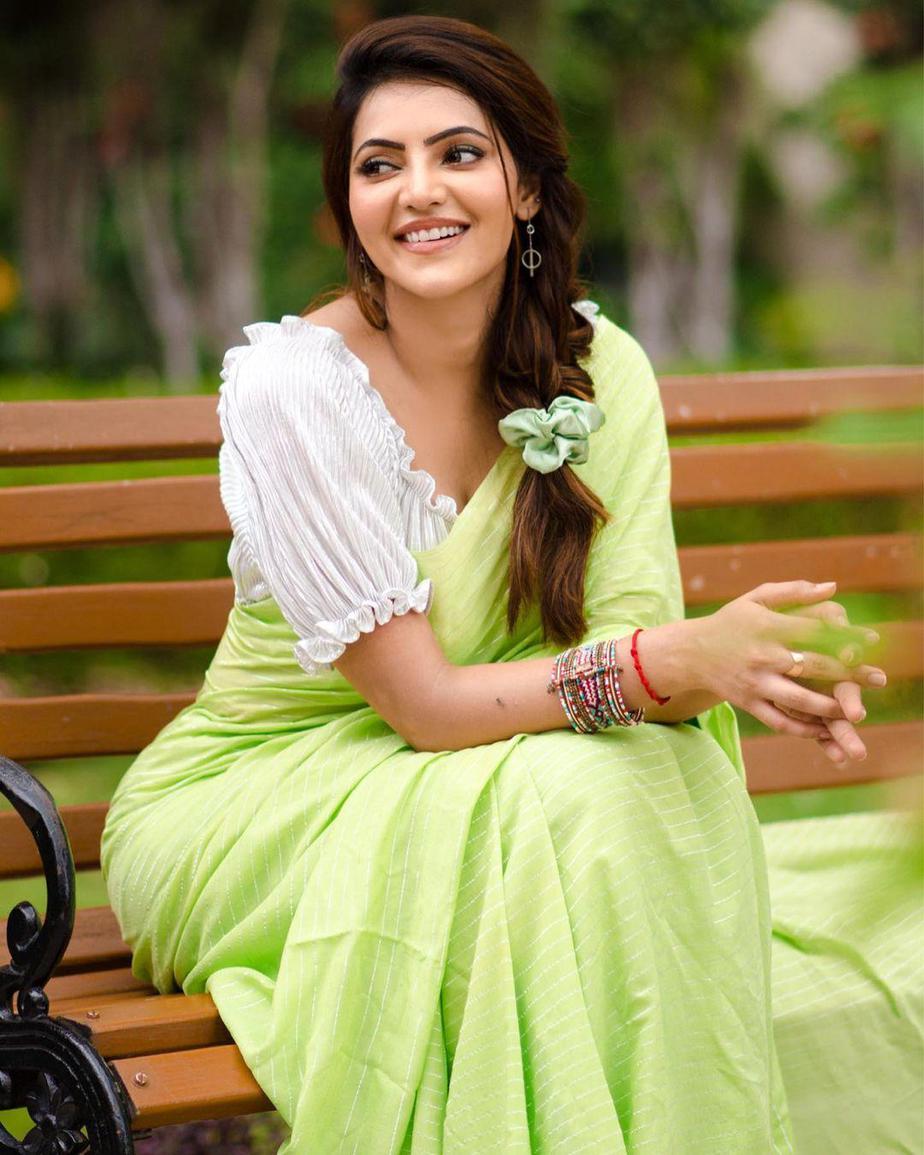 She decided to accessorize the saree with a simple set of earrings and a multi-coloured handcuff. We also loved how she tied her loosely pleated hair with a matching coloured scrunchy. Contoured cheeks with winged eyes and glossy nude lips completed the look.