With summers at their full force and travel becoming a little more convenient with fewer restrictions, we can spot celebrities taking their airport-style game to another level. And, when speaking of style, how can we forget to mention to our ever-stylish Tamannah Bhatia. We can't stop borrowing style tips from her.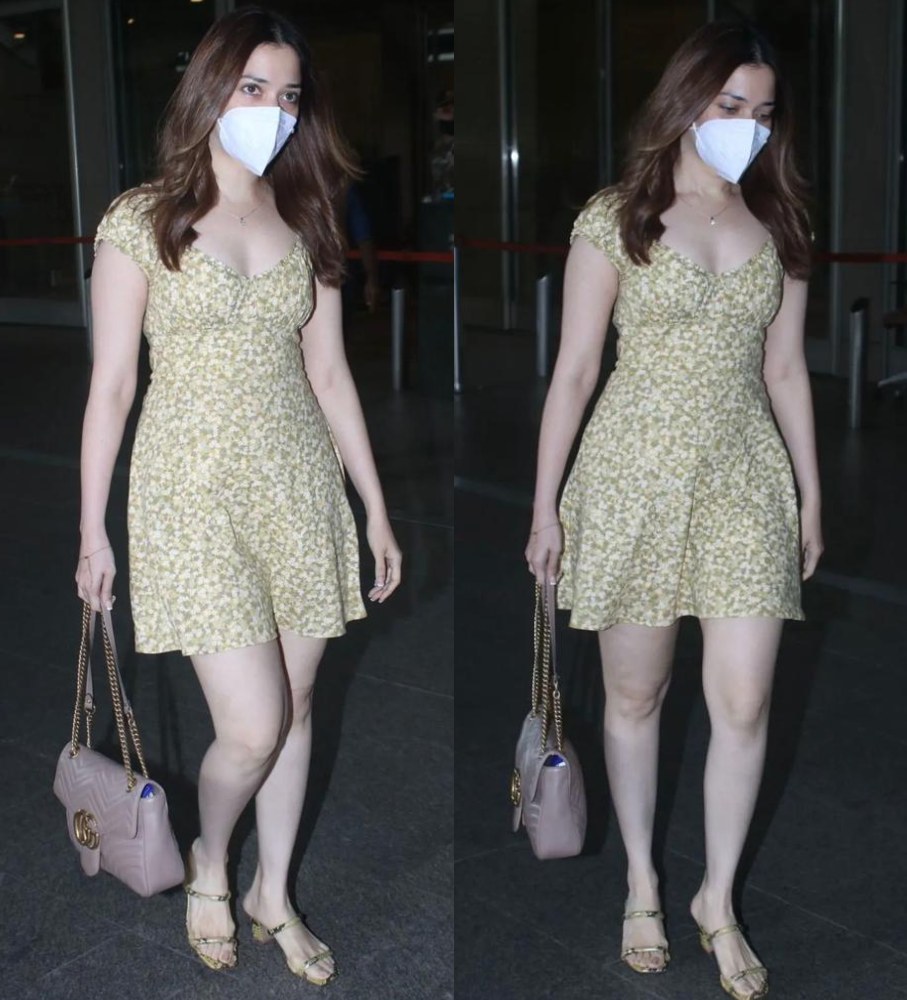 Tamannah Bhatia wore a short light green printed dress to the airport. Her dress was equal parts comfy and stylish, and oh-so-cute! Her dress had plunged neckline with cut-sleeves.
Even with her accessories, she kept it so basic to keep it breezy. She opted to wear a sleek chain that had a petite pendant. Further, she carried a sling bag from the brand Gucci. For the footwear, she wore strappy golden-colored heels to go about with her simple outfit. Apart from that, she kept it all minimal for easy travel. Lastly, she kept her hair fall loose with a center partition accompanied by a white mask.