Some days, no matter how much we want, most of us aren't able to give our 100%. However, this doesn't mean our life ends. We still pull ourselves together and fight back with all our might. Things aren't different for celebrities either. Recently, actress Rashmi Gautam posted photos of her latest look for "Dhee kings" and penned a paragraph about how she wasn't at her best that day. Well, we have seen the photos and we would like to think otherwise.
Scroll down to see how gorgeous Rashmi looks in a red frock and overcoat by Varahi Couture–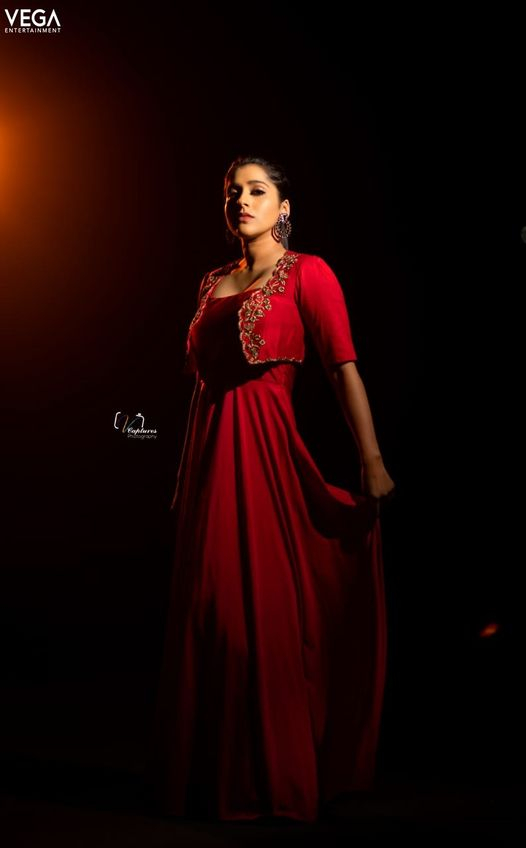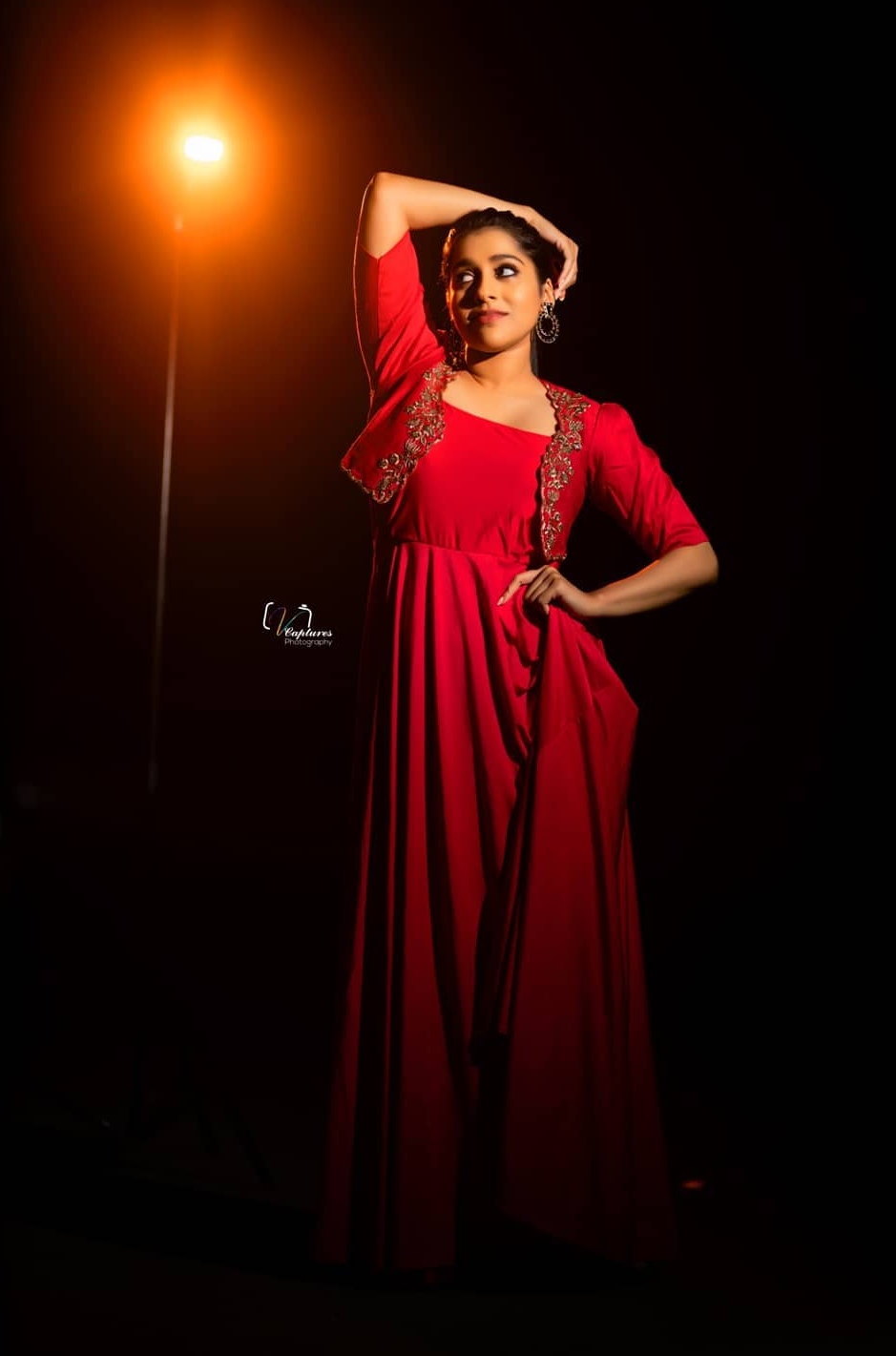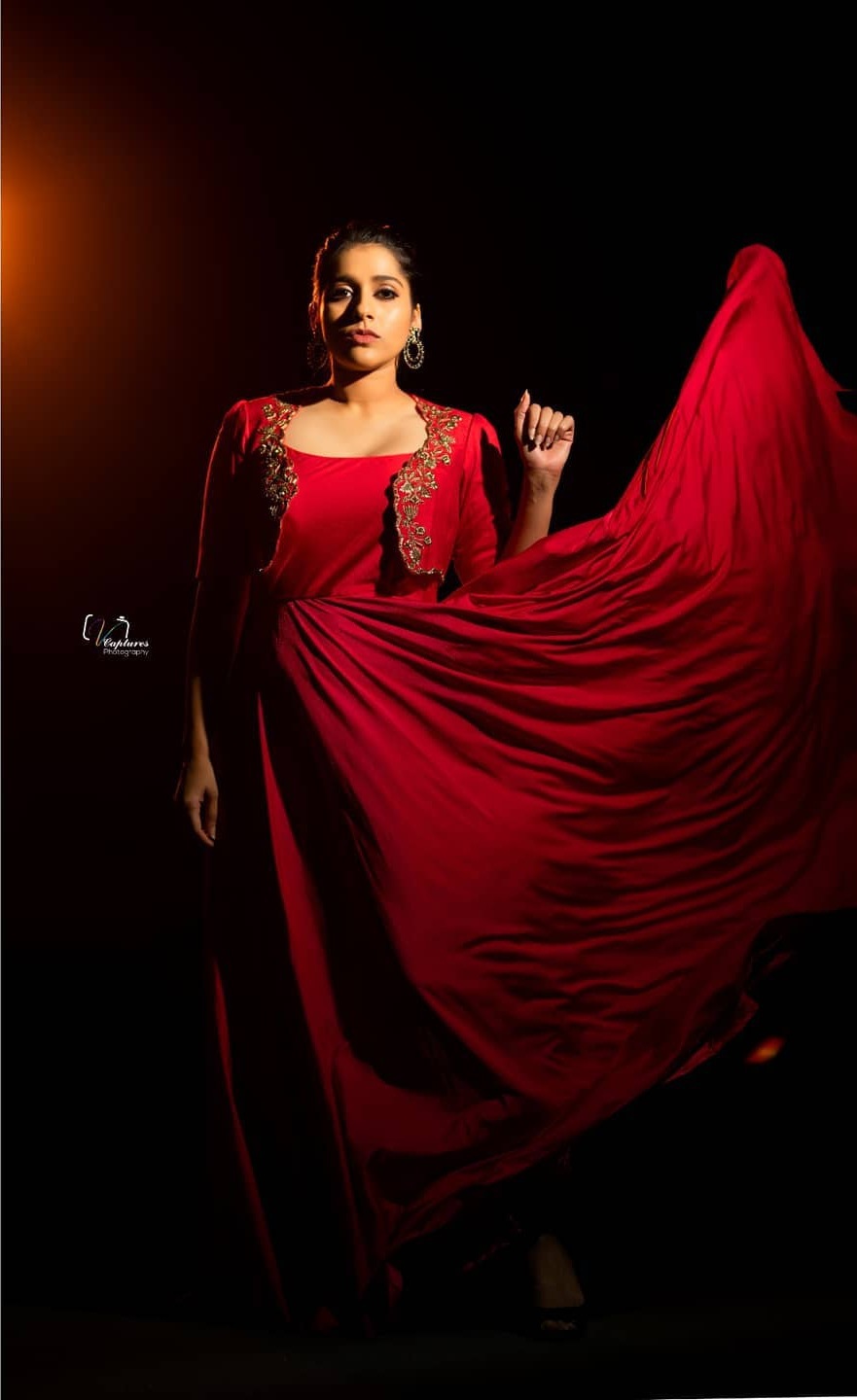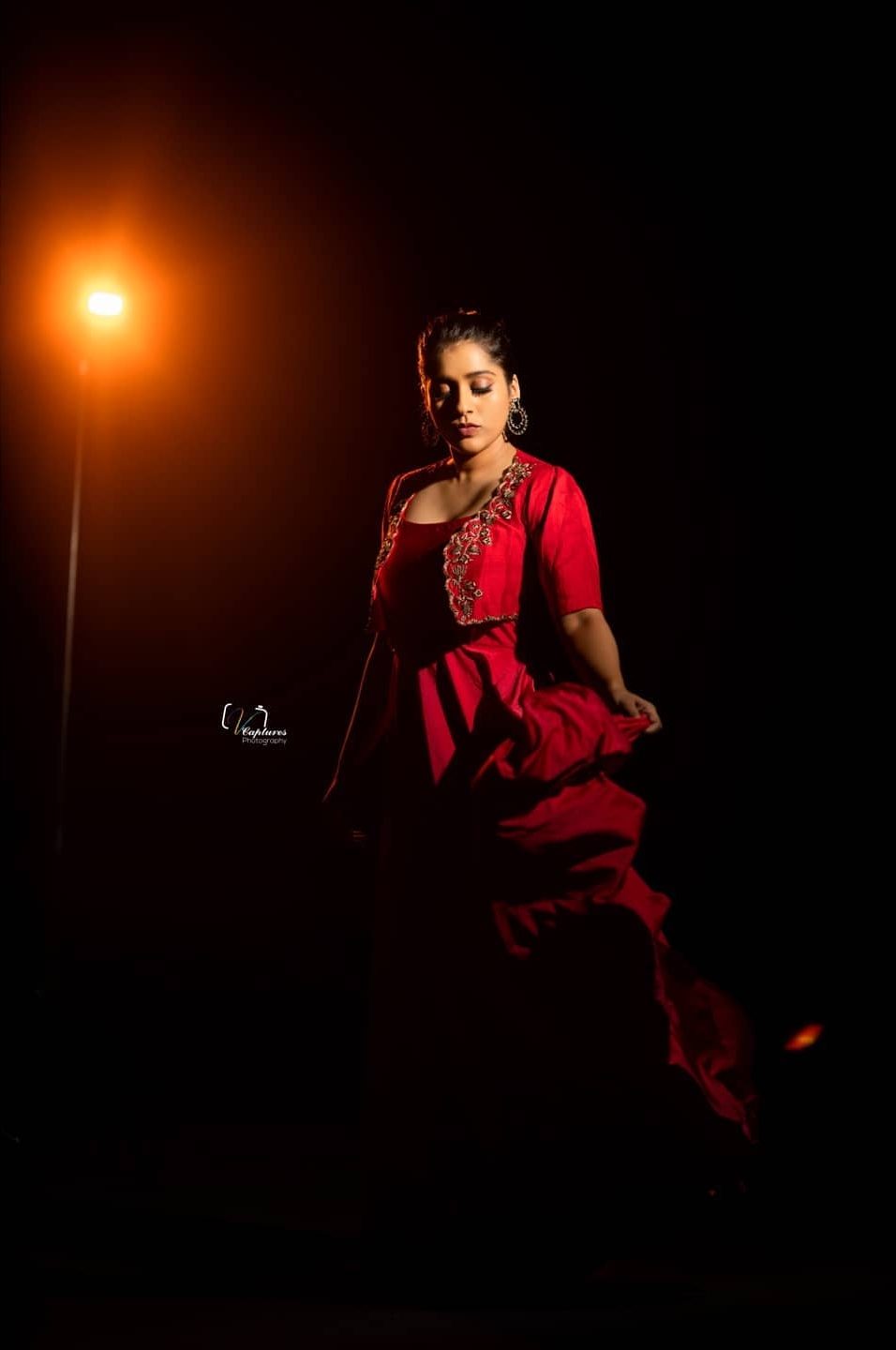 The long georgette dress is sans embellishments and aligns solely on the beauty of the fabric and make. In fact, the yoked dress had its flowy hemline decorated with cinched detailing giving it a fuller look. It is paired with a short-sleeved cropped overcoat which features intricate chikankari work in gold on its scalloped hemline.
Her accessories included just a pair of black stone studded earrings. A high ponytail with winged eyes, blushed cheeks and brown lips accentuated her look.