Floral sarees are everyone's favourites and none can blame anyone for liking them. Why would anyone not want to capture the beauty of the spring and the vibrance of colours on their outfit after all? Our favourite celebrities are no exception. Actress Vidya Balan who is an ardent saree lover has also come about to admit how much she loves flower printed drapes. In fact, she draped another gorgeous number by Torani for the promotions of her movie, "Sherni."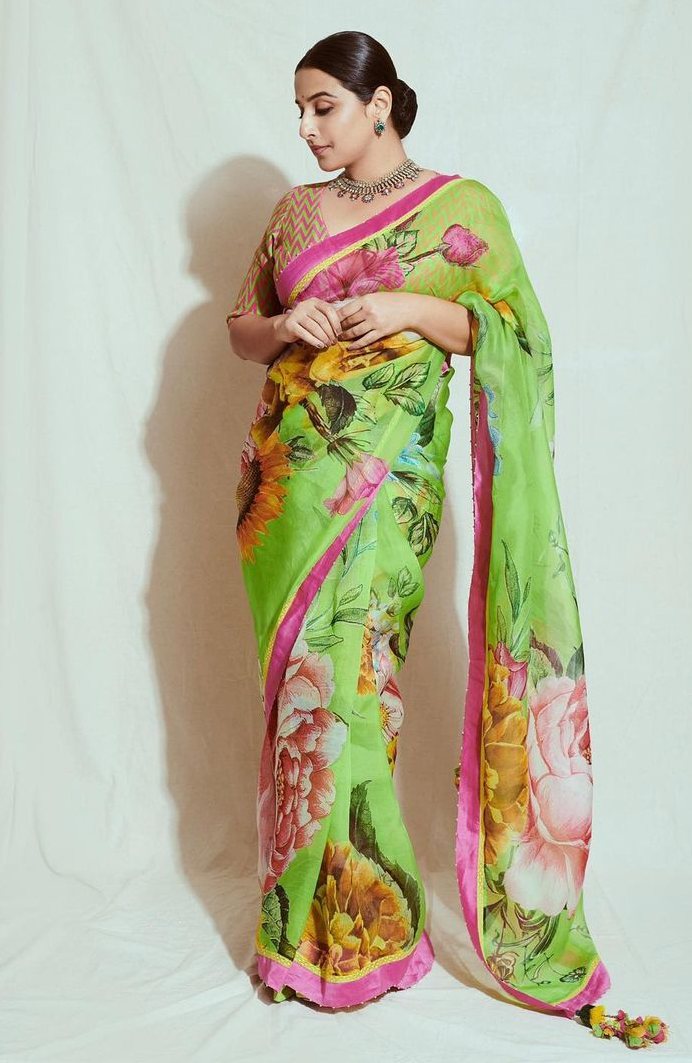 The soft-hued green saree has its body decorated with large motifs of marigold, sunflower and rose to name a few. Moreover, it has trim showcasing pink piping and yellow lace detailing adds to its elegance. Its self-patterned pallu, on the other hand, features multicoloured tassels. She paired it with a spiral printed blouse in green and pink.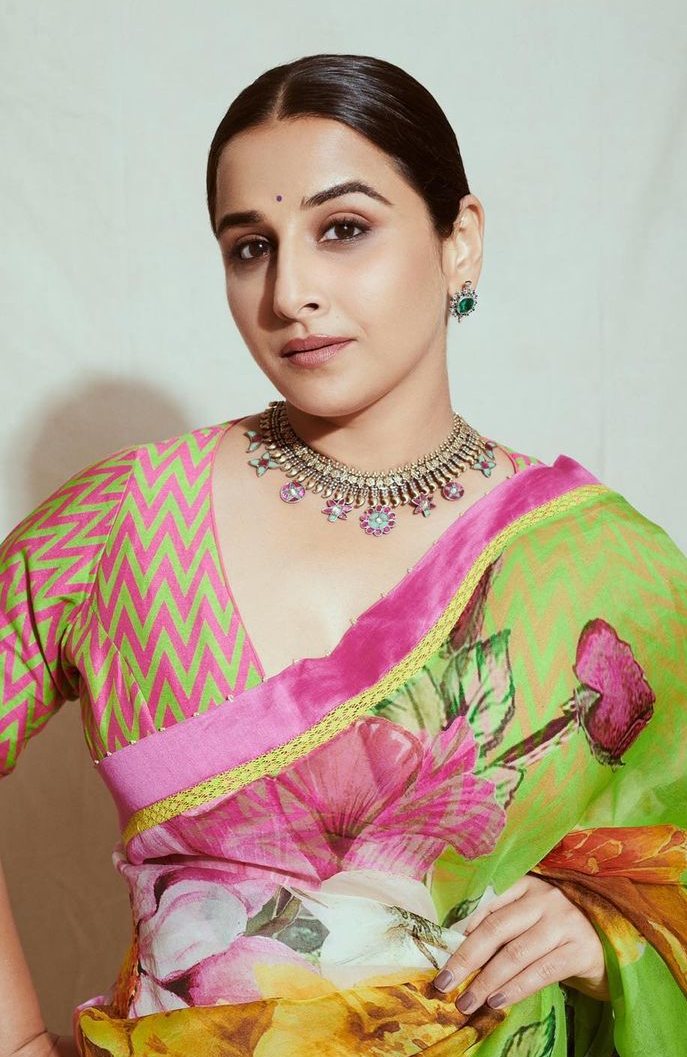 Her accessories included an oxidized silver neckpiece with custom made floral motifs and a pair of emerald studded earrings by Neeta Boochra. She rounded off the look with a detailed eyemakeup, low tied bun and glossy nude lipstick.
To buy the saree worth Rs.30,000, click HERE!