A lot of retro styles have made a successful comeback in the past like the bell bottoms. The latest one however is dyed clothes. The beauty of these can only be attributed to the unique mix and match of colours and the imprints it leaves on the outfit. While wearing dyed athleisure and co-ords are quite common, actress Rashmi Gautam has tried something out of the box. She was spotted donning an aqua blue velvet gown by Duta Couture.
Scroll down to see the pictures below-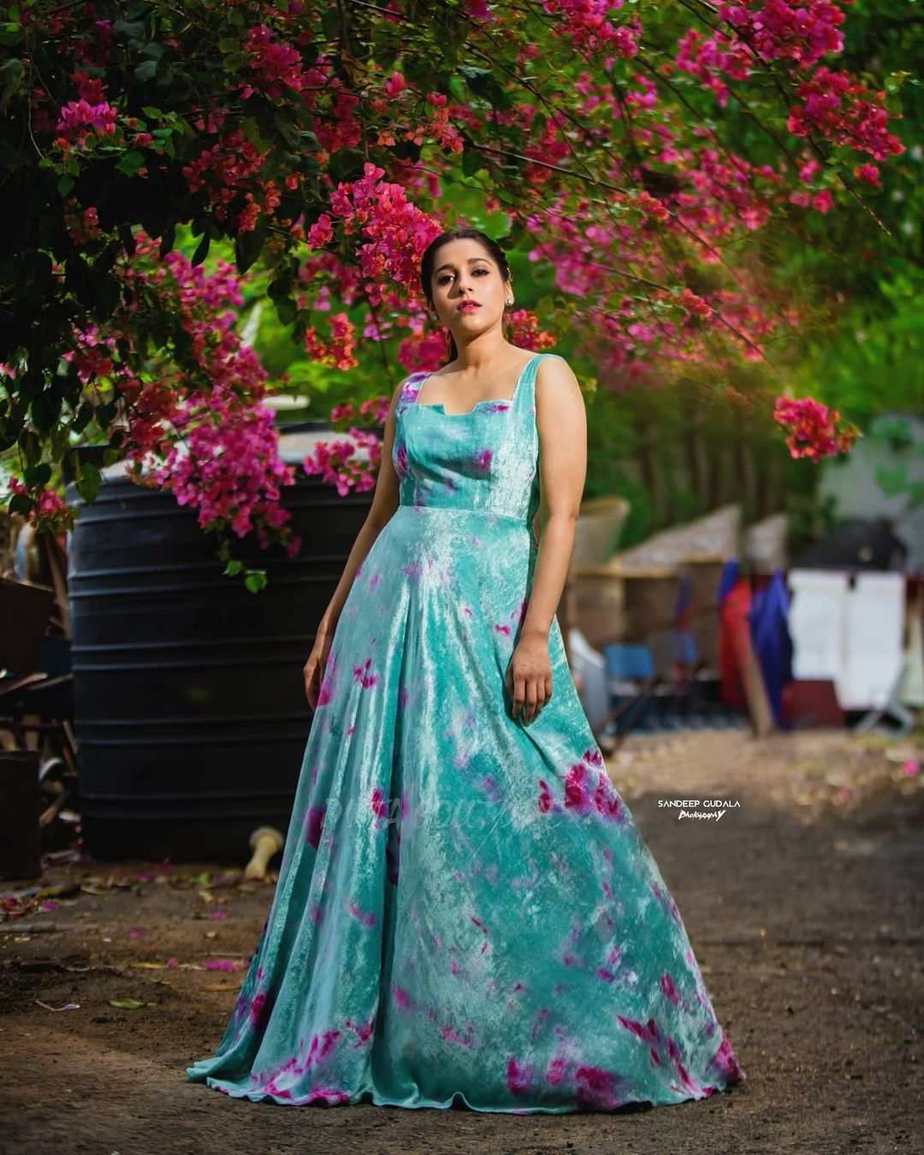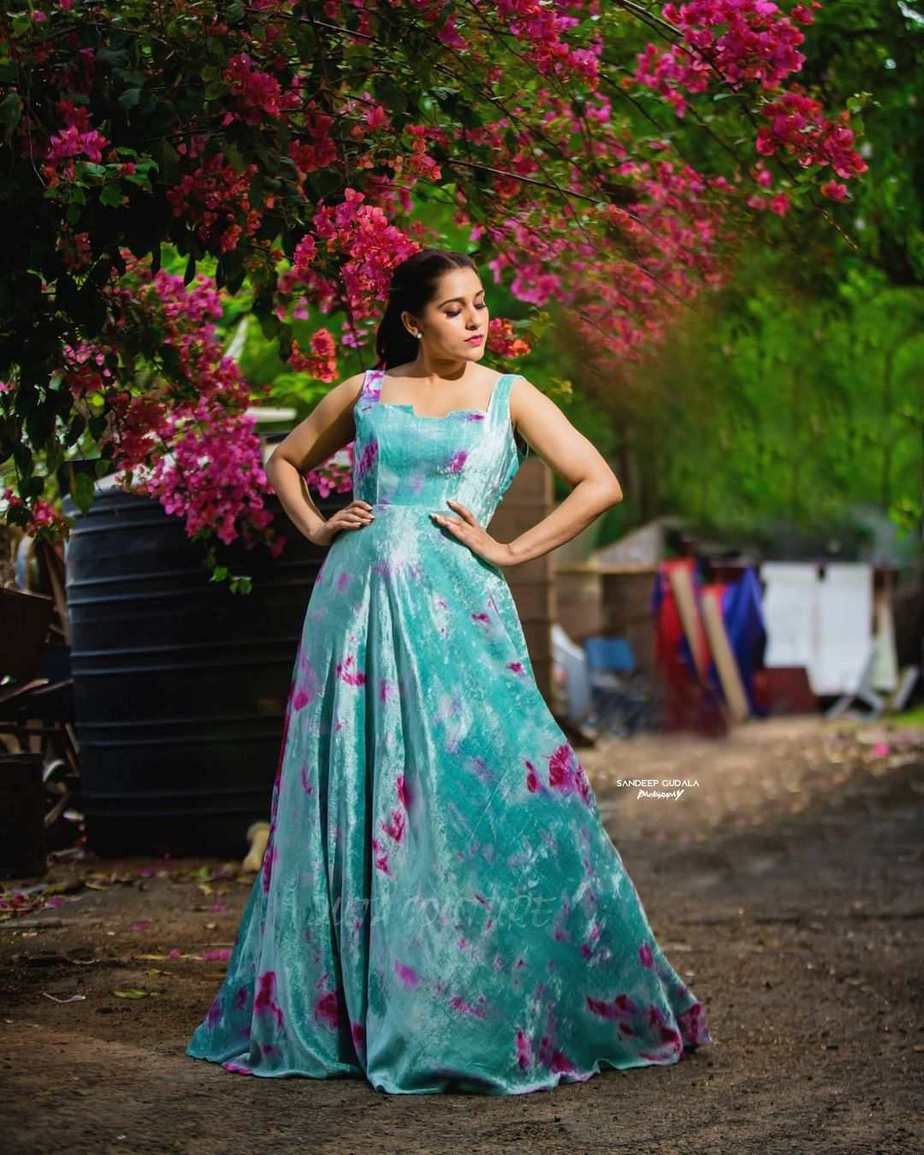 The yoked outfit features tie-dyed prints in pink spread unevenly on its body. The sleeveless gown also showcases cinched details on its hemline. Moreover, its open back and unique neckline add to its chicness.
Rashmi accessorized the outfit with just a set of matching stone studded earrings, keeping the look simple. Her contoured cheeks, ponytailed hair with smokey eyes and pink lipstick completed the look.