Actress Priya Mani Raj has fans all over India. This is not just because of her acting prowess but also because of her fashion sense. Her claim to fame is her ability to pull off unconventional outfits with the same panache she pulls off conventional ones. This is why all her outfits for the show "Dhee kings" become an instant hit on Instagram. For the latest episode of the show, she donned a black dress designed by Mehak Shetty.
Scroll down to see how she styled it-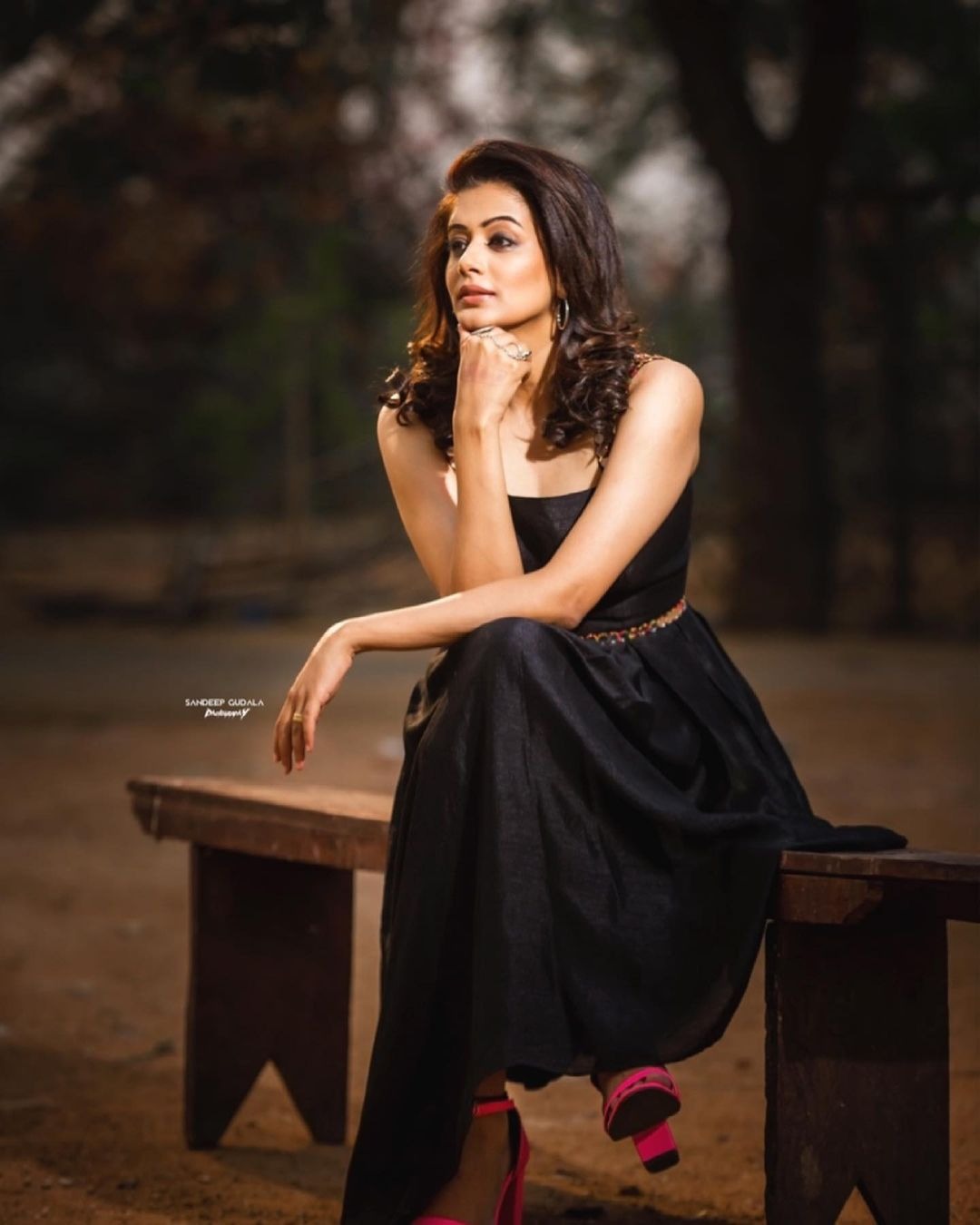 The monochrome midi dress has a pleated lower and a square neckline. While the rest of the body is plain, the yoke is decorated with mirror in pink hues. The dress also showcases strappy sleeves that are also mirror worked.
Priya accesorized the outfit with a set of hoop earrings and a statement ring. We also loved how she wore a set of hot pink sandals to colour block the look. Contoured cheeks, smokey eyes and nude lips completed the look.