Generally, there are two ways how we chose to dress up. Either we go for an embellished outfit and minimal accessories or vice-versa. How about a third one? Minimal accessories and simple outfit yet picture-perfect look? Giving us major styling and sartorial lessons is actress Parvati Nair with her simple navy blue saree and minimal accessories fashion.
Scroll down to see how Parvati managed to pull off this one-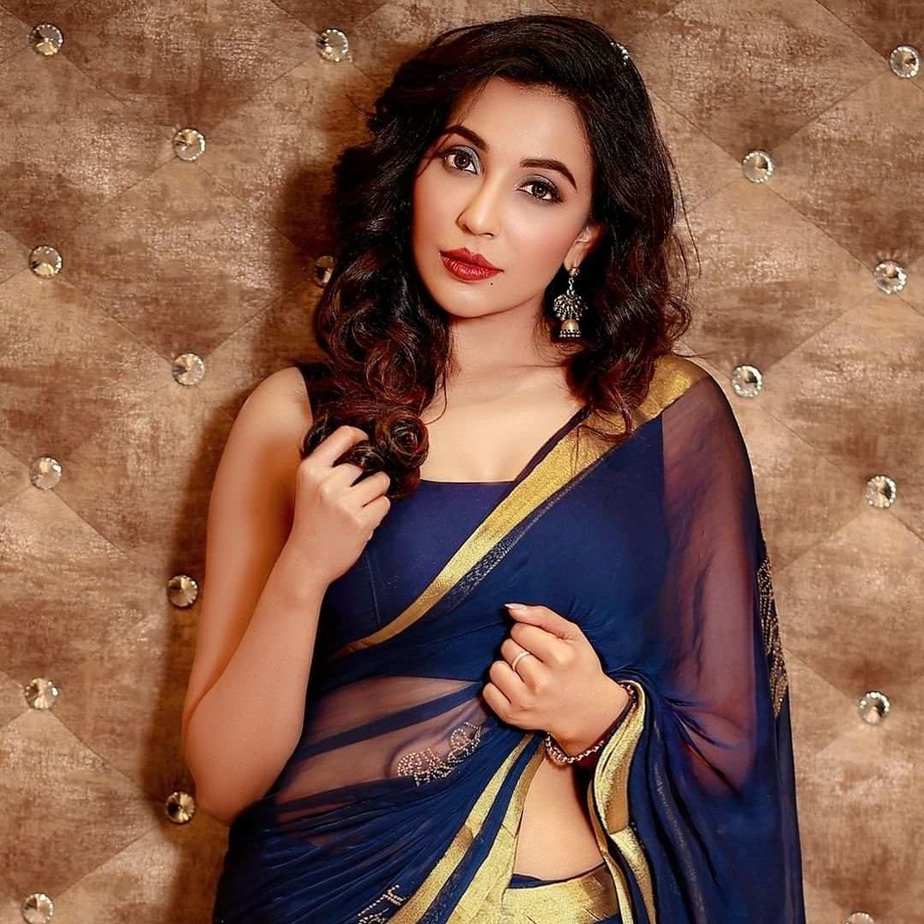 The organza saree bears a pattu trim in gold with a traditional printed motif in beds and sequins scattered on it. Towards the hemline, the saree has double pattu and triple pattu detailing enhancing its overall appearance. Parvati paired the sheer saree with a solid sleeveless blouse with a square neck.
She chose to go with just a pair of simple gold jhumkas and a pair of bangles. Blushed cheeks, smokey eyes, blended eye shadow and glossy red lips completed the look.