Actress, Kangana Ranaut, has been in the limelight because of bold open statements. She makes it to the headlines every now and then. However, that is not the only reason she is known for. Her fashion sense is equally intriguing.
Read on to have a closer look at her recent outfit.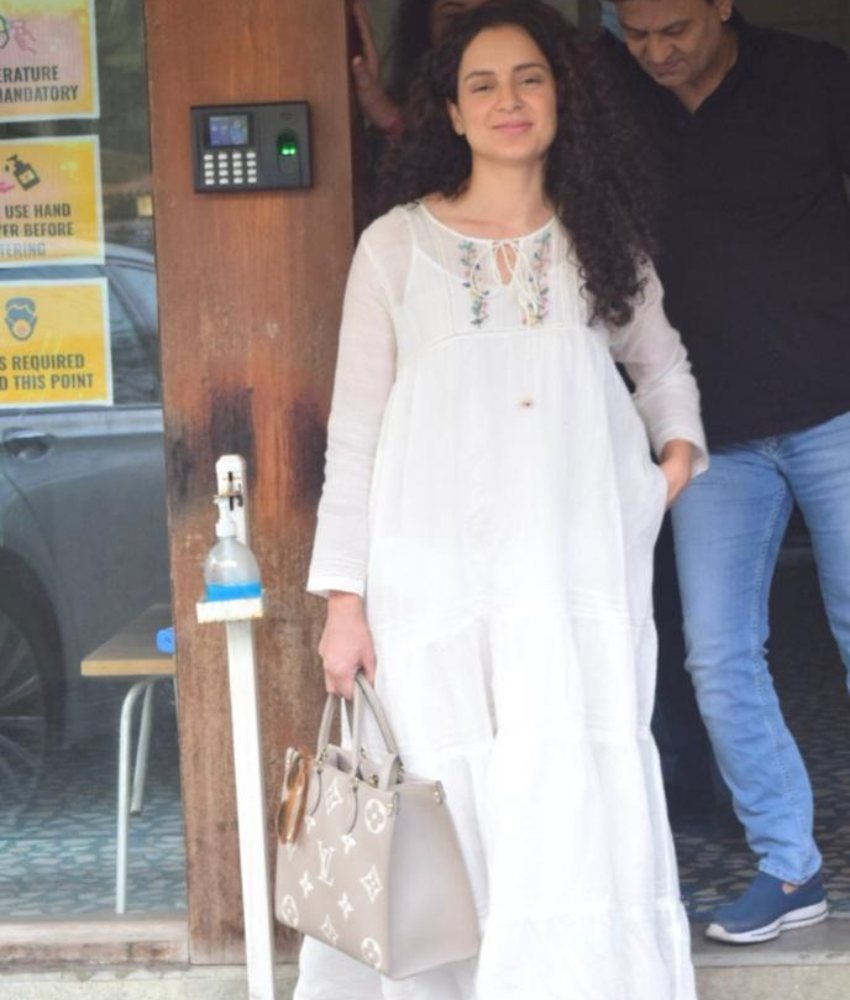 Kangana Ranaut was spotted in Juhu sporting a long white maxi dress. The dress was comfortable and breezy minding the fluctuating weather. It was also see-through, so she wore a white t-shirt underneath. For some style, the neck had a knot in the front.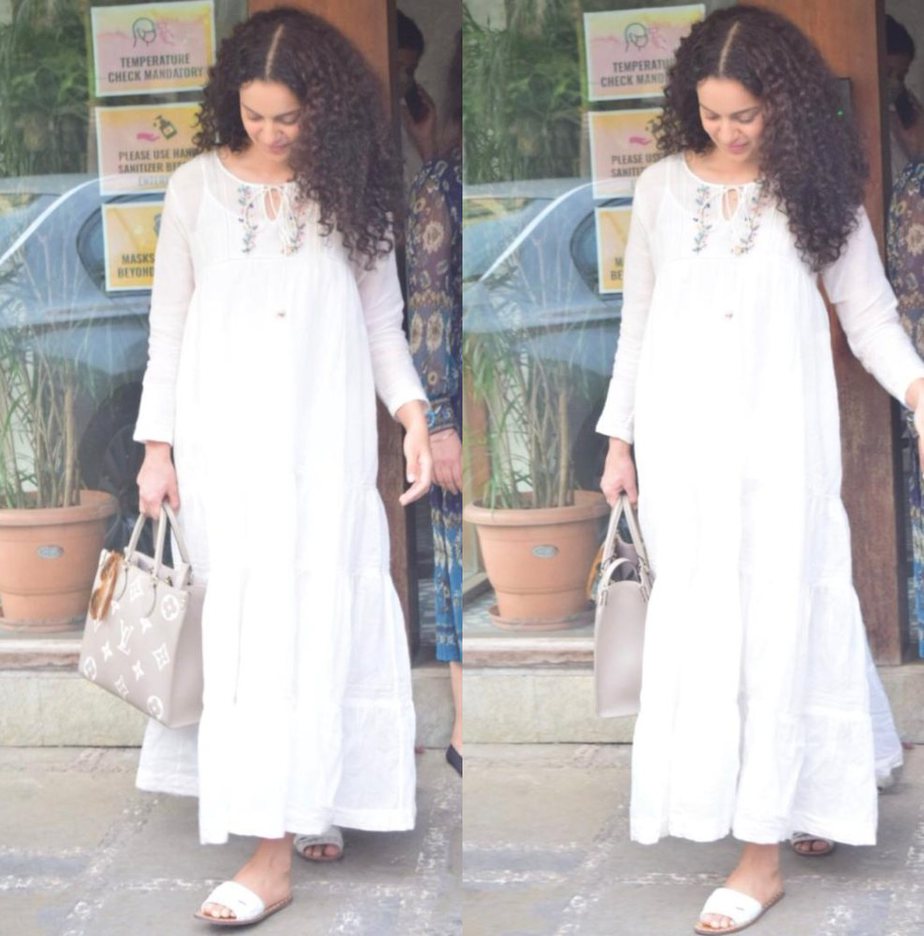 She skipped carrying heavy accessories. The only ones she carried were a light beige tote bag from the brand Louis Vuitton and also a pair of light brown shades to beat the heat. A pair of matching white slip-ons completed her look. Lastly, she kept her curly hair loose for that simple look.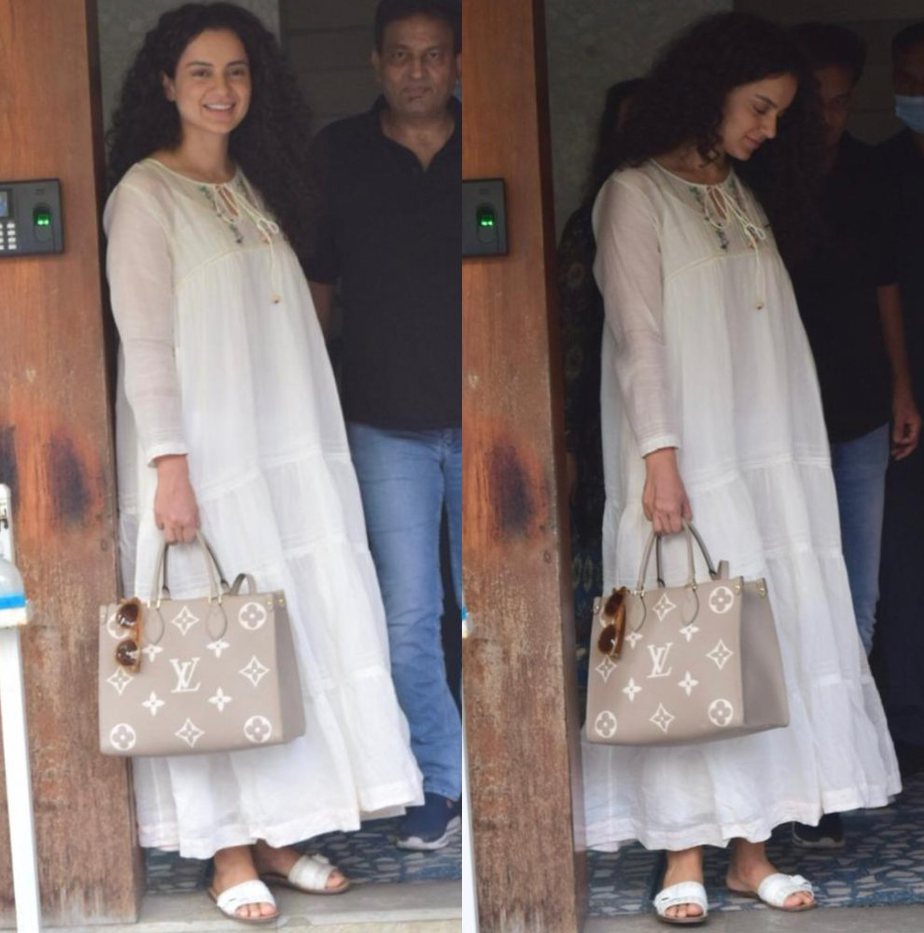 White ensembles surely look comforting and soothing. The color is perfect for just any occasion.