When the news of Alia Bhatt's release of a new clothing line hit the news, the public and media were equally excited. Soon it was revealed that the brand will cater only to kids and is named Ed-a-mamma. The brand aims to bring a paradigm shift in the kids' fashion world.
Tollywood's own sweetheart Sitara Ghattamaneni was on cloud nine when she received a dress from her favourite actress' clothing brand-Ed-a-Mamma.
The star kid posted a photo of hers with Alia, thanking the star wholeheartedly. She also posted some pictures of her in the gifted dress.
Speaking about the outfit, the navy blue flared dress has a white upper part with cap sleeves and a round neck. Besides, it also dons a pocket.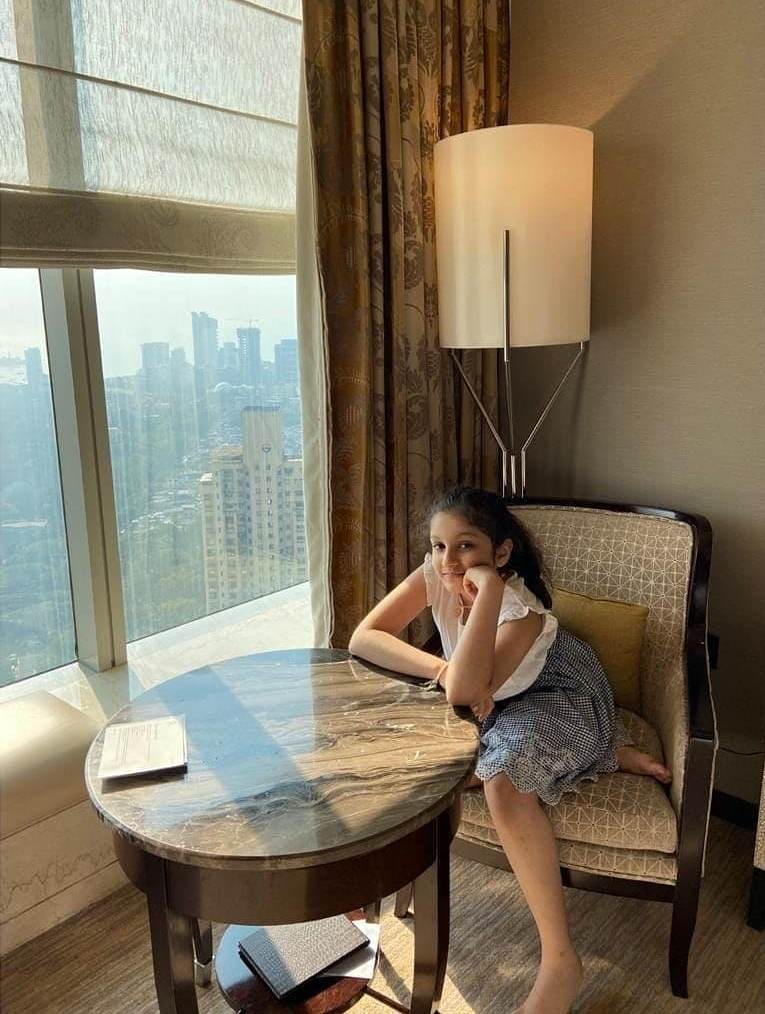 The flared bottom is checkered in white and blue along with a smocking and schiffli embroidered hem.
Sitara looked adorable in a ponytail as she posed for the dress. The back button closure dress is perfect for casual outings owing to its soft fabric and minimal design.