With the onset of the festive season, all anybody can really talk about is jewellery. From South Indian industry, one name that has been a major jewellery trendsetter happens to be actress Sneha Prasanna. In the last two decades, we have spotted her in everything ranging from polkis to emeralds. Here's a look at our favorite pieces from actress Sneha Prasanna's jewellery collection that left us in awe.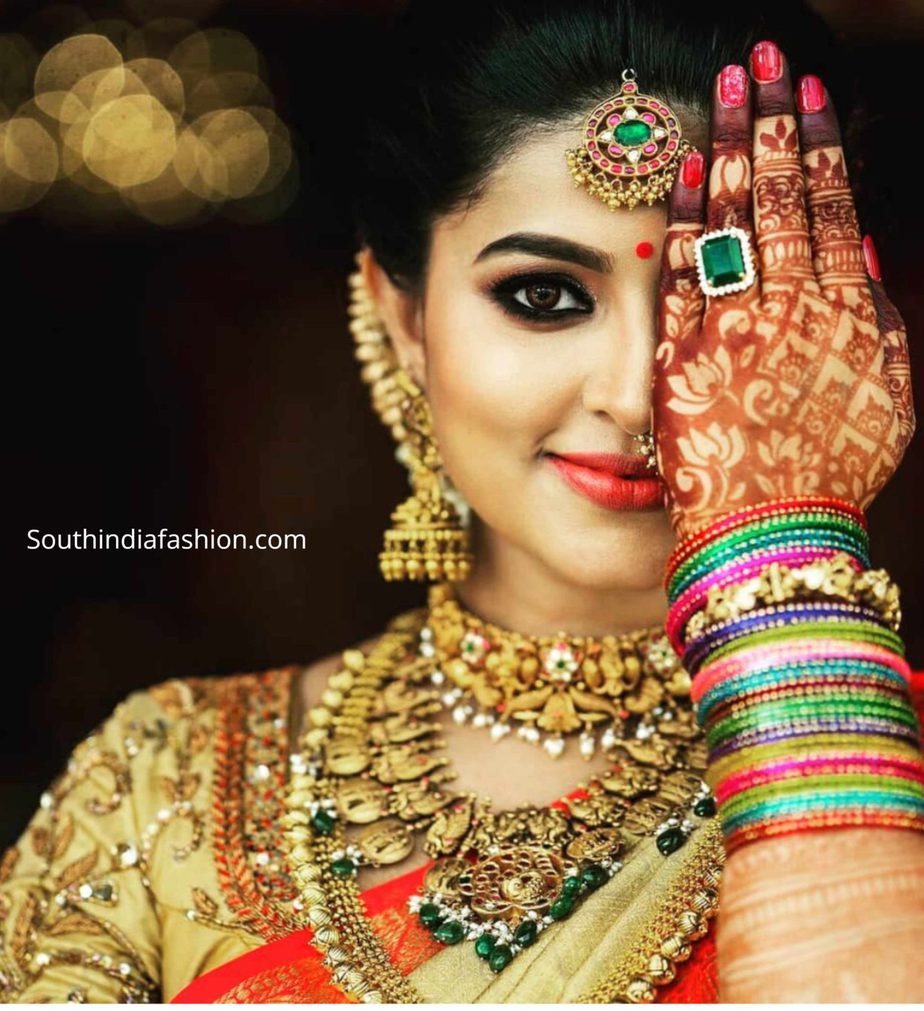 Ethereal. Elegant. Exquisite.
Words certainly fell short for Sneha's this white saree look. The white silk saree paired with stunning jewellery looked divine. The polki mid-length necklace embedded with huge emerald pendant was layered with another necklace studded with rubies, emeralds and diamonds. The same combination of beads used for the kamarbandh, jhumkas and maang tikka plus nose-pin made her look ethereal.
Golden Affair
We are all aware of Sneha Prasanna's love for heavy antique gold jewellery. For her second baby shower, the actress looked grandeur in Lakshmi Devi embossed kasumala with a heavy kundan locket. The exquisite layering of kasulaperu with asta lakshmi vaddanam with jhumkas and maang tikka looked glorious. Even her blouse had hints of jewel embellishment not only on the borders but on the back as well.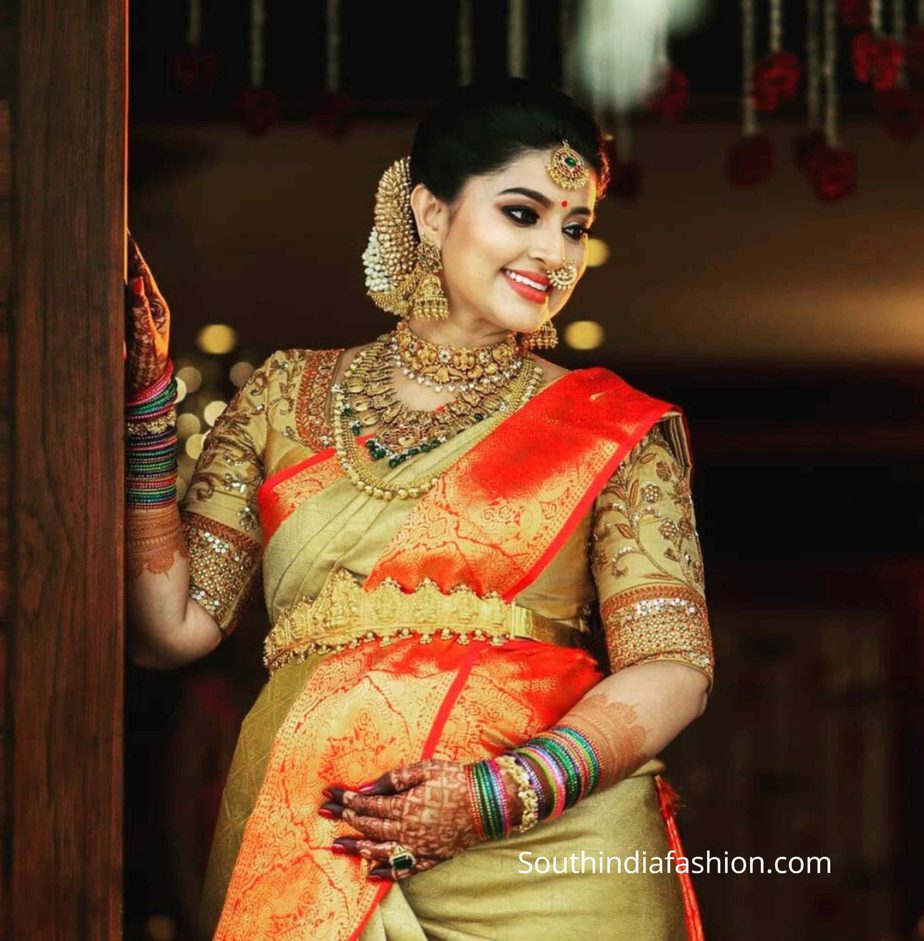 Simplicity At Its Best
Sneha certainly knows how to keep it simple yet elegant when it comes to jewellery. The long beaded gold chain along with Lakshmi motifs on the top is the perfect example. Diamond studded jhumkas with a dainty bindi looked nothing but perfect.
Timeless Kundan Jewellery
The beauty did not miss the chance to add her charm to the timeless Kundan jewellery. The beautiful amalgamation of pinks and greens spotted in her antique golden necklace, kemp jhumkas along with bangle made her look regal.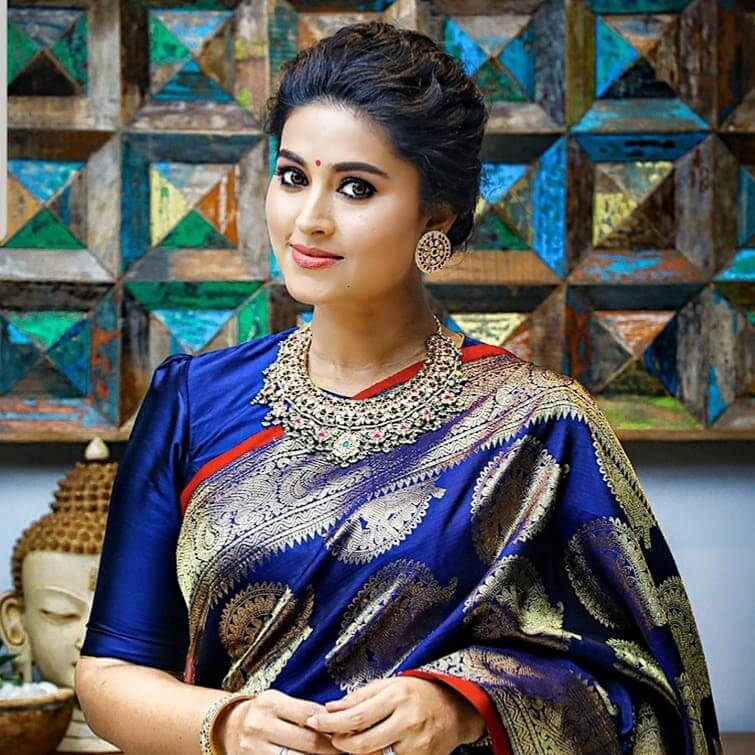 Sneha Prasanna in Ethnic Mango Malai
Sneha Prasanna has a keen eye for mango malai necklaces which is quite evident from her choices over the years. The golden mango malai intricately set with broad pendants in the middle paired with jhumkas have become her signature look.
Sneha Prasanna in Traditional jewellery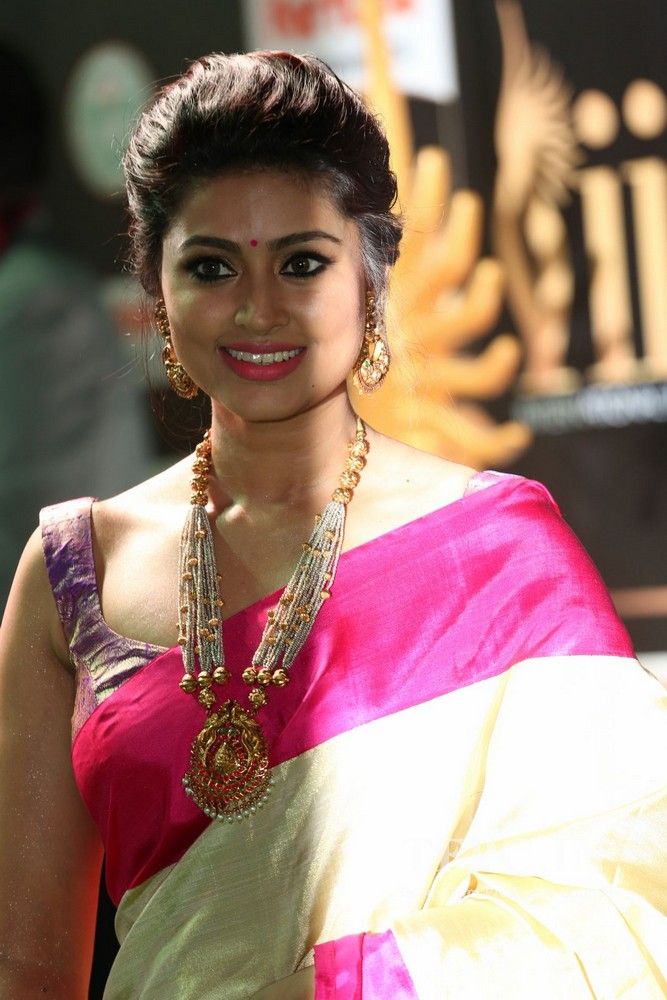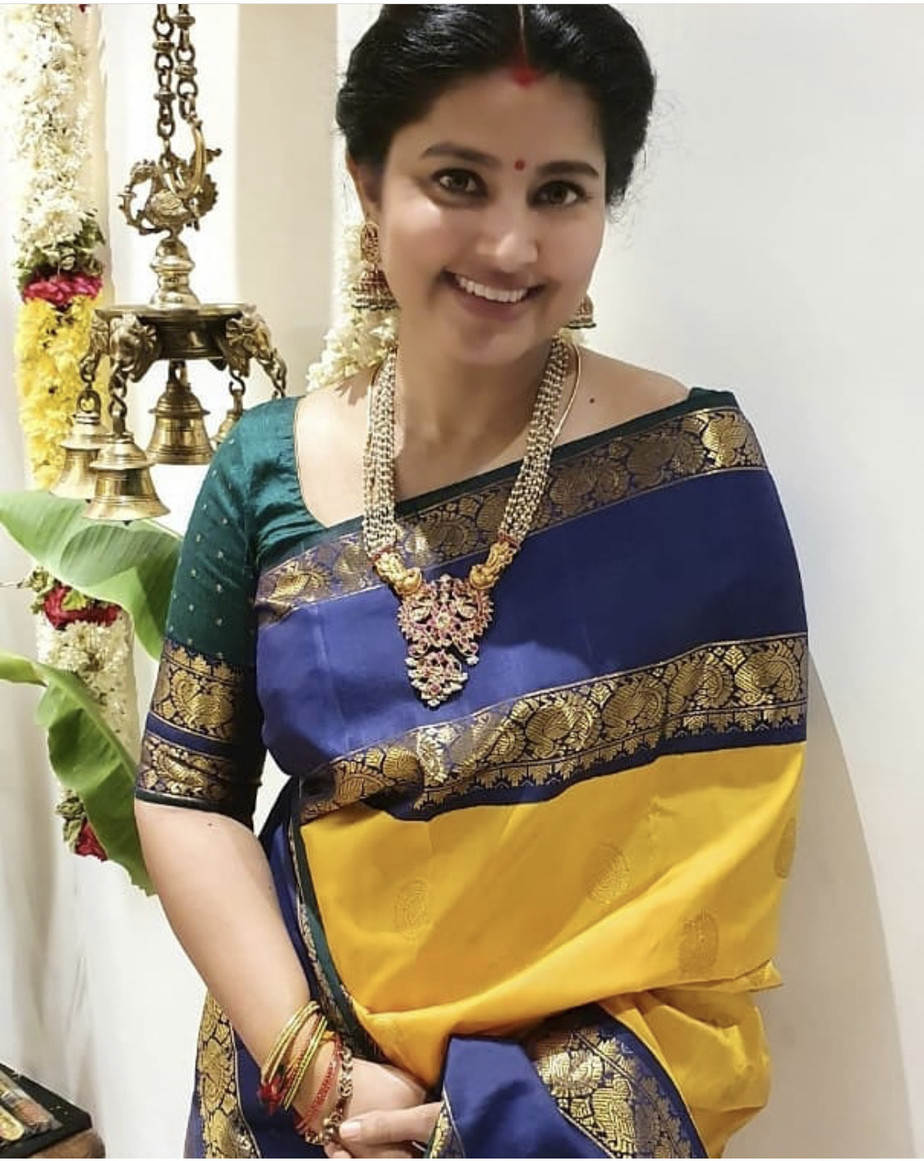 The actress was spotted in Nakshi and Temple jewellery time and again. While showcasing her love for the South Indian traditional jewellery, she has worn Goddess pendants studded with precious gems, polkis, and nakshi balls on multiple occasions.
All Time Favorite Gutta Pusalu
How can we forget to mention her looks with Gutta Pusalu? Whether it was the layered chains with beautifully adorned small pearls and gems or studded with rich rubies, emeralds or kundan; the actress never failed to impress us.
Diamonds All The Way
Looks like diamonds are indeed girls' best friends. The classic diamond and emerald combined necklace with dangling earrings looked stunning not only once but on quite a few occasions.