There's nothing better than a classic silk saree styled with your favorite jewellery. Jeweled blouse designs have turned out to be our favorites in 2020! Though the concept has been quite old when women used to weave silk sarees in gold, actresses like Sneha have been spotted in the same time and again.
To make it easier for you, we are here with a collection of jeweled blouses from APR Vastra Kala. Believe us, you will fall in love with each one of them!
Latest Jeweled Blouse Designs For Silk Sarees
The bejeweled neckline with kundan work and pearls is perfect for giving the feel of an actual necklace.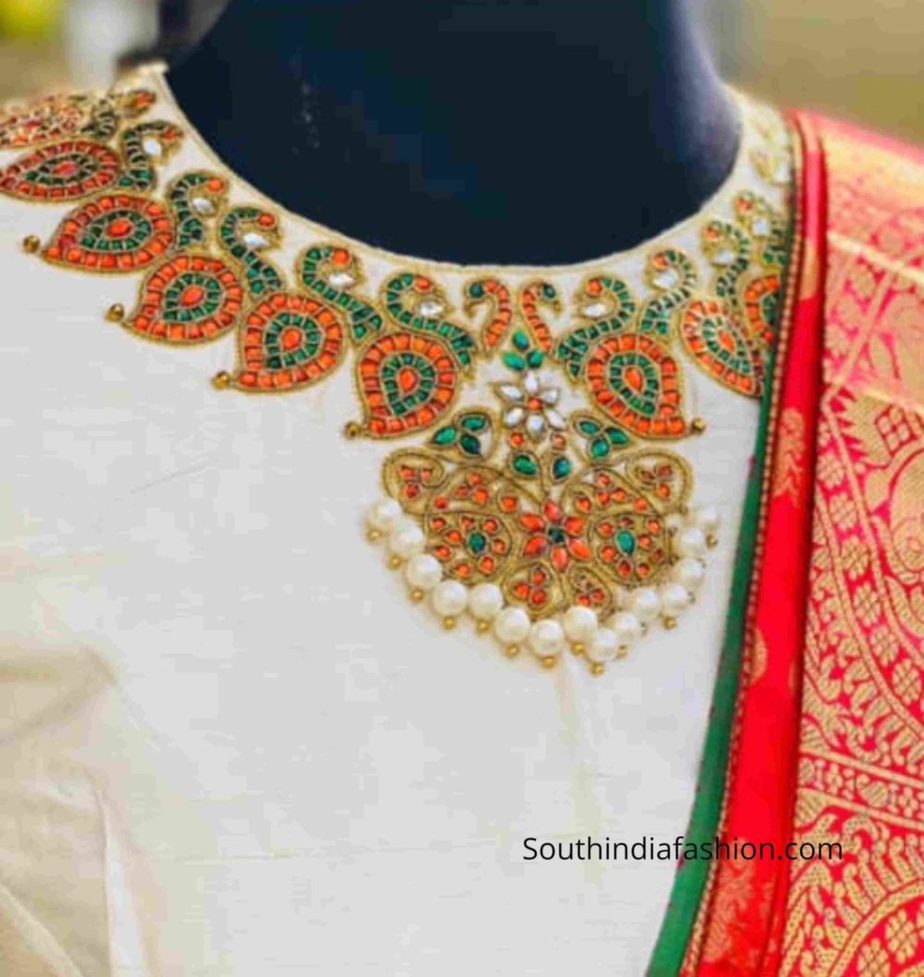 This mango mala inspired orange and green jeweled neckline looks striking against the white silk.
Keep it simple yet classy with this zardosi work around the neckline and touch of green stones making it stand apart against pink silhouette.
The layered pearls with hints of kemp stones will make any ensemble look regal and majestic.
Who doesn't love a touch of temple jewellery on their blouse? Add an ooze of elegance to your saree with this neckline design embedded with a beautiful amalgamation of gold, white, pink and green.
We are so in love with this haram style neckline design making it perfect for a classic South Indian look!
This hand embroidery looks timeless with the carefully layered semi-precious stones in black, green and yellow against a golden border. The white beads look classy against the black background.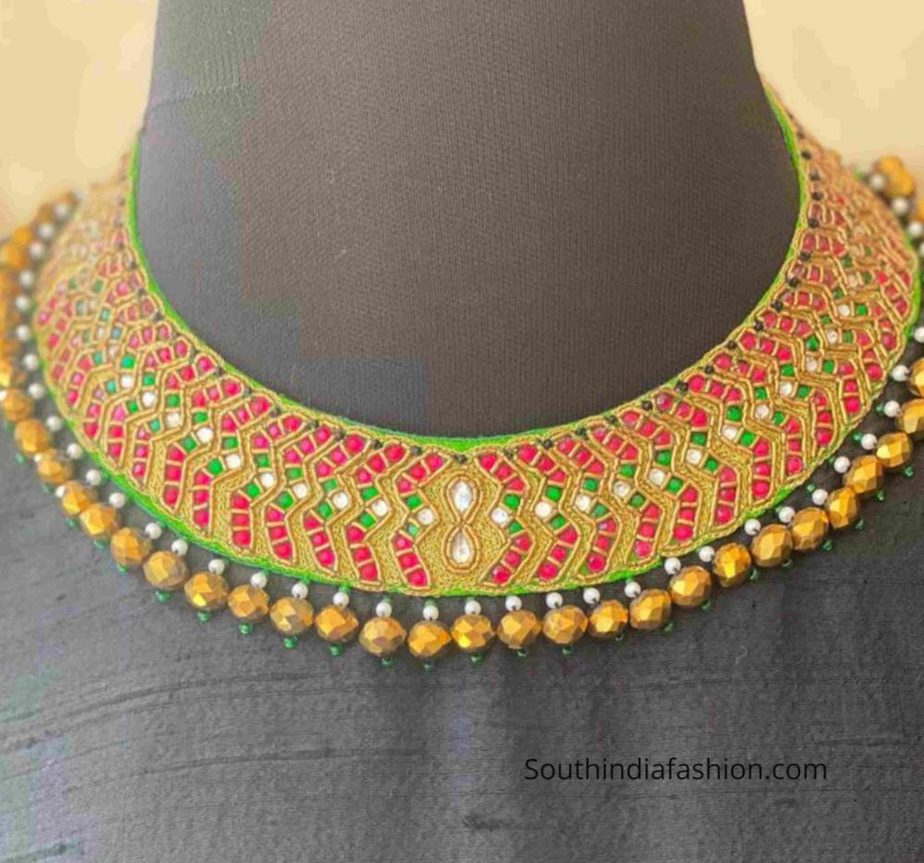 If you are looking for a choker style, this blouse is the one for you.
Want something chic and edgy? These guttapasulu inspired layered neckline designs are your call.
Liked one or liked all? Get yourself a jeweled blouse here.