Oily skin and foundation can never go hand in hand because of obvious reasons. Girls with oily skin suffer a lot during their makeup because large pores, oiliness in skin and several issues pop up through. But, what makes everything perfect is the choice of foundation. Oily skin requires a worthy and excellent quality foundation. The one which has several aspects must be considered as the best foundation for oily skin.
But before that let's have a look at some makeup essentials for acne-prone and oily skin. This will help to get the makeup on point without any sweat and cakey makeup. So, get these points sorted before you select the best foundation for oily skin.
Makeup Essentials for oily skin
Loose powders are a boom for oily skin – Loose powders are perfect if you have oily skin. They set your foundation base in place and keep it intact. For shiny and radiant look it is justified to invest in good loose powder.
Mattifying primers are ideal in closing open pores – A primer is must if you have open pores problem. Primers provide a smooth base so that the foundation does not look cakey. For a shiny and dewy finish, a mattifying primer is a must.
Blotting papers can save your life – What else do you need in life if blotting papers are there to save your makeup. Blotting papers suck the excess oil from the skin without hampering your makeup.
Invest in a good Makeup setting spray – If you don't have one, get it! A good quality makeup setting spray is forever essential if you have oily skin. The spray sets your makeup in place and locks the matte finish on it. (BUY HERE)
Investing in the best foundation for oily skin is worthy because of obvious reasons. Below is the list of some best foundations for oily skin.
Estee Lauder Double Wear Foundation   
Luxurious products are known because of their quality and authenticity. Estee Lauder Double Wear Foundation is one of them. The perfect full coverage foundation for oily skin which blends easily is this one.  The Estee Lauder foundation protects the shine of your makeup and is not at all heavy on the skin.
The seamless foundation is extremely amusing because multiple layers can be applied to match the skin tone. The foundation is perfect for daytime when you require a good base. It is a perfect solution to fight from environmental provokers which usually sticks to our makeup. (BUY HERE)
MAC Pro Longwear SPF 10 Foundation
A foundation for oily skin which also acts as a perfect sunscreen is what you need in life. You can look absolutely gorgeous if this full coverage foundation for oily skin exists in your beauty closet. It lasts for almost 15 hours and hands down to the flawless coverage it has.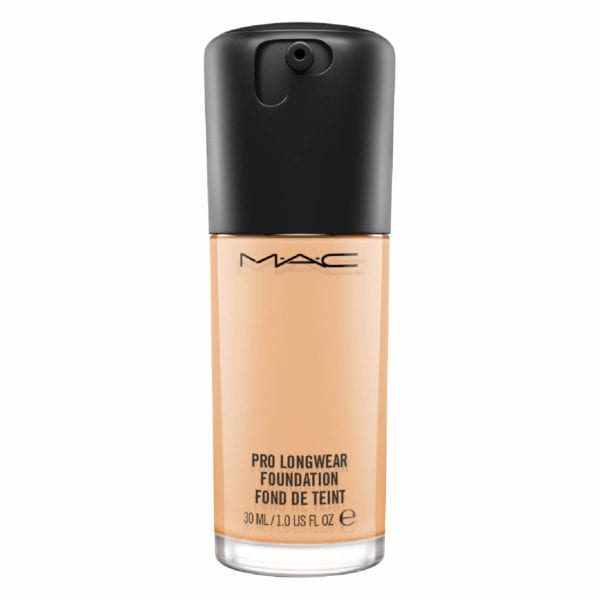 The liquid foundation is non-sticky and doesn't feel heavy on the skin. The MAC Pro foundation diminishes the outward show of scars and blemishes along with giving a matte finish. The formula restricts the production of oil and keeps the skin mattified for the entire day.
Urban Decay All Nighter Liquid Foundation
One of the best foundations for oily skin so far is this one by Urban Decay. The gel based formula is able to minimize the open pores and provides a mattified finish. The All Nighter foundation provides an amazing and clean base for the skin to get the perfect coverage.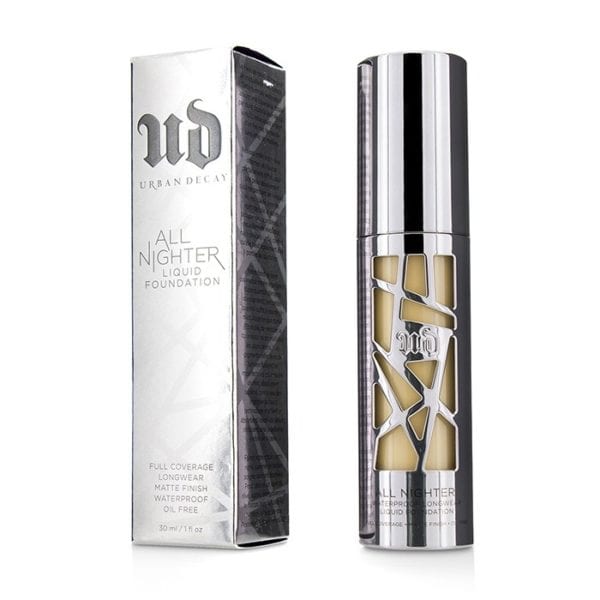 The Urban Decay Foundation is infused with 25% of formulation which is pigmented. It simply specifies that the foundation is capable of covering all the possible imperfections. Redness, blemishes, dark spots and fine lines can be covered using this amazing foundation for oily skin. Daytime events and night parties are not a hassle anymore with this goodie right here.
Clinique Anti Blemish Solutions Liquid Makeup
Oily skin throws the party to acne, pimples, blemishes and what not. But, to diffuse the happiness of their event Clinique Anti Blemish Liquid Makeup foundation is here. What can be better than this one which eradicates all the imperfections from the skin? The foundation is capable of reducing shine from the face providing an even look with a mattified finish.
Clinique foundation lasts all day long and it blends very easily on the skin. The foundation for oily skin is backed with concealing power which reduces the appearance of any imperfections on the skin. Flawless skin is one step closer if you have this imperfection perfecting foundation by Clinique. (BUY HERE)
Bobbi Brown Skin Long-Wear Weightless Foundation
There are so many foundations for oily skin available in the market. But, none of them can match the precision and excellence of the Bobbi Brown foundation. This weightless foundation is devised for normal to oily skin. It keeps your makeup intact for almost 16 hours or longer. It contains ingredients that are especially created to suit oily skin type.
This foundation for oily skin is capable of controlling oil production and eliminating the shine from the face. The paraben and sulphate free vegan formula do not give birth to acne or breakouts. It creates a matte base and is termed as a perfect foundation for oily skin. Bobbi Brown weightless foundation for oily skin is infused with mineral powders and sugarcane. (BUY HERE)
So, these were some of the best foundations for oily skin which work wonder on oily/acne-prone skin type. These foundations are formulated for every skin type but are infused with extracts or ingredients which host the oily skin.