If you are Tamil Movie Buff, you would have seen or heard about the recent hit Viswasam. Starring Actor Ajith Kumar and the gorgeous Nayanthara as the female lead in this movie. Nayanthara's costume style and dressing in the movie was simple and traditional. People went gaga over the look!
This post is going to be a breakdown of Nayanthara's gorgeous ethnic looks from Viswasam –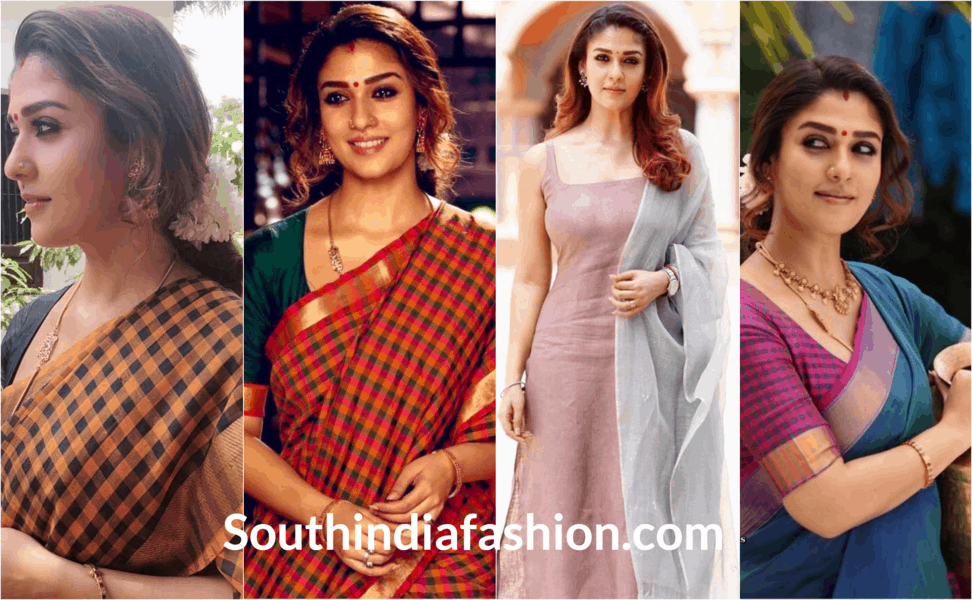 The Checks Saree Look

Known for her fashion statements in movies and in real life, Nayanthara is setting some fashion goals for every fashion lover. Nayanthara's gorgeous looks were styled by supremely talented Costume Designer and Stylist Anu Vardhan.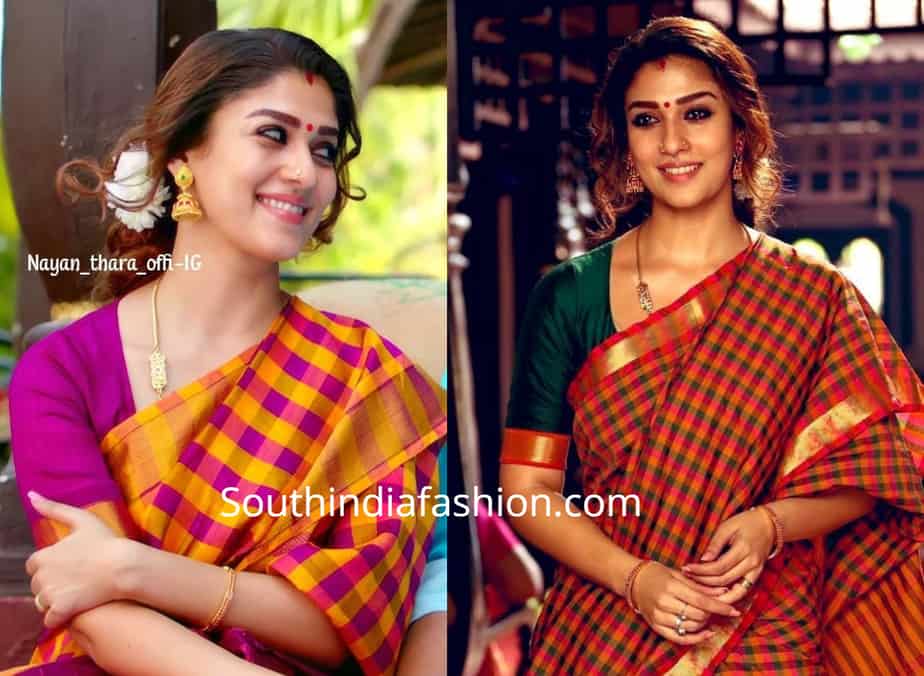 The girl-next-door saree look of Nayanthara in Viswasam has become a huge rage in all of South India! She was seen sporting Madras Checks – Paalum Pazhamum sarees in different colors. She paired traditional matte gold jewelry and temple necklaces with her saree.
Nayanthara's Viswasam sarees were curated and hand woven for her character in the movie. Her costume designer Anu Vardhan, curated the beautiful collection of Linens, cotton, and silks.
The Linen Look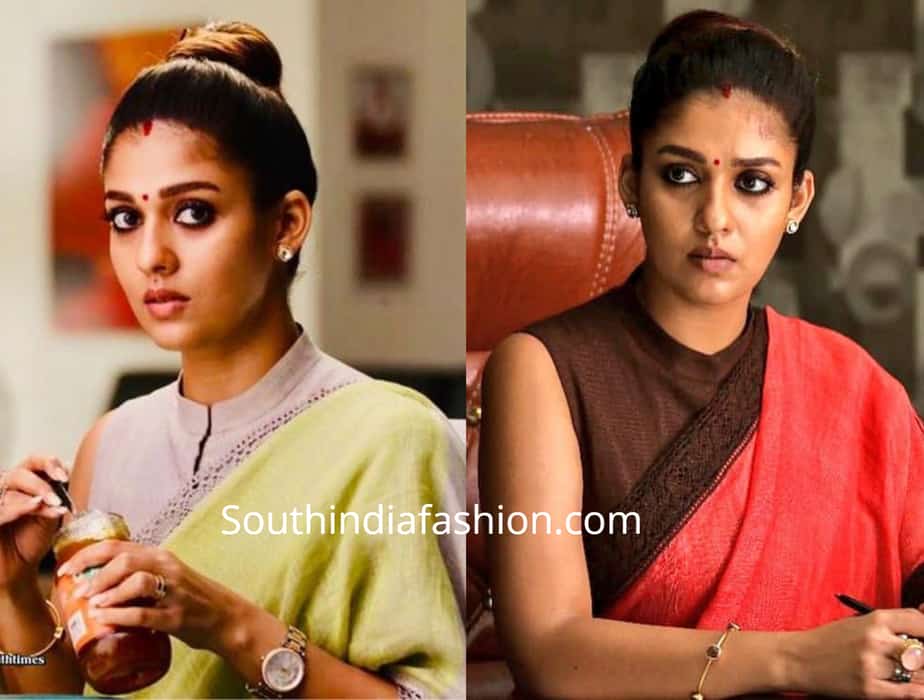 Just like Nayanthara's Paalum Pazhamum saree look, her linen saree look was crisp and fresh! Linen sarees with a professional top bun and high neck blouse is a perfect office wear look!
Nayanthara mostly wore sarees in Viswasam, and there were some scenes where she wore stunning linen and cotton dresses. She paired these with German silver jewellery. Her multiple looks in the movie were fresh and very well styled by her costume designer.