If you are here reading this post,  you are either a soon to be bride yourself or are a friend, mother or sister of the bride. Does your daily task involve stalking every Mehendi artist's page on Instagram, scrolling through Pinterest or magazines for different mehndi designs? While the hands get all the attention, many at times the feet mehndi gets ignored and is chosen at the last minute. So here we are making your job easier by putting together 30 Mind-Blowing Leg And Foot Mehndi Designs For Brides that we have spotted off late. So whether you are an OTT, funky, traditional or minimal bride, there is something for everyone here. We are sure you will end up finalizing one of these as the final mehndi design for your feet.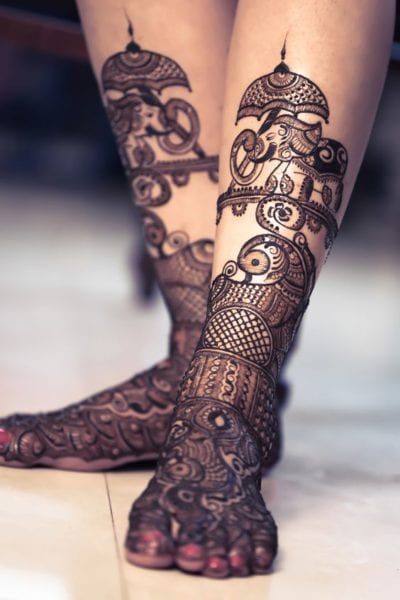 Leg Mehndi design 2019
Indian mehndi designs for feet for the Traditional Bride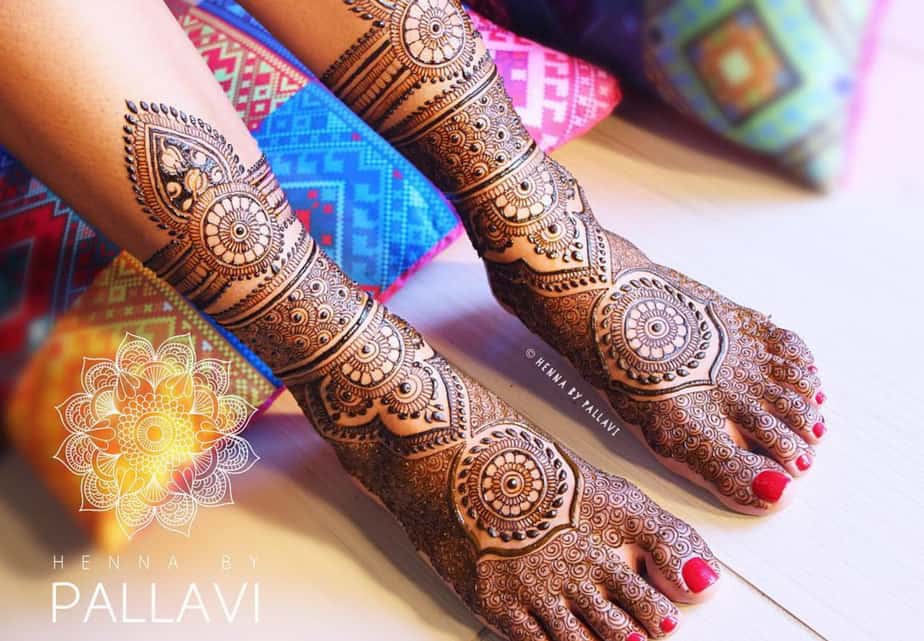 This kind of Mehndi design with intricate and beautiful mehndi patterns is for the bride who loves embracing traditions. This kind of design can be extended all the way up to the knees too in case you want that. When you are the bride, nothing is less. You can go all out and you will not look weird
Mehndi designs for foot and legs for the Modern Bride
These beautiful designs are so minimalistic yet traditional. Brides today do not want to spend 6 hours sitting in a place. So if you are the kind of bride who does not want to miss out on all the fun or you like simplicity, then these designs are for you.
Floral  Leg mehndi design images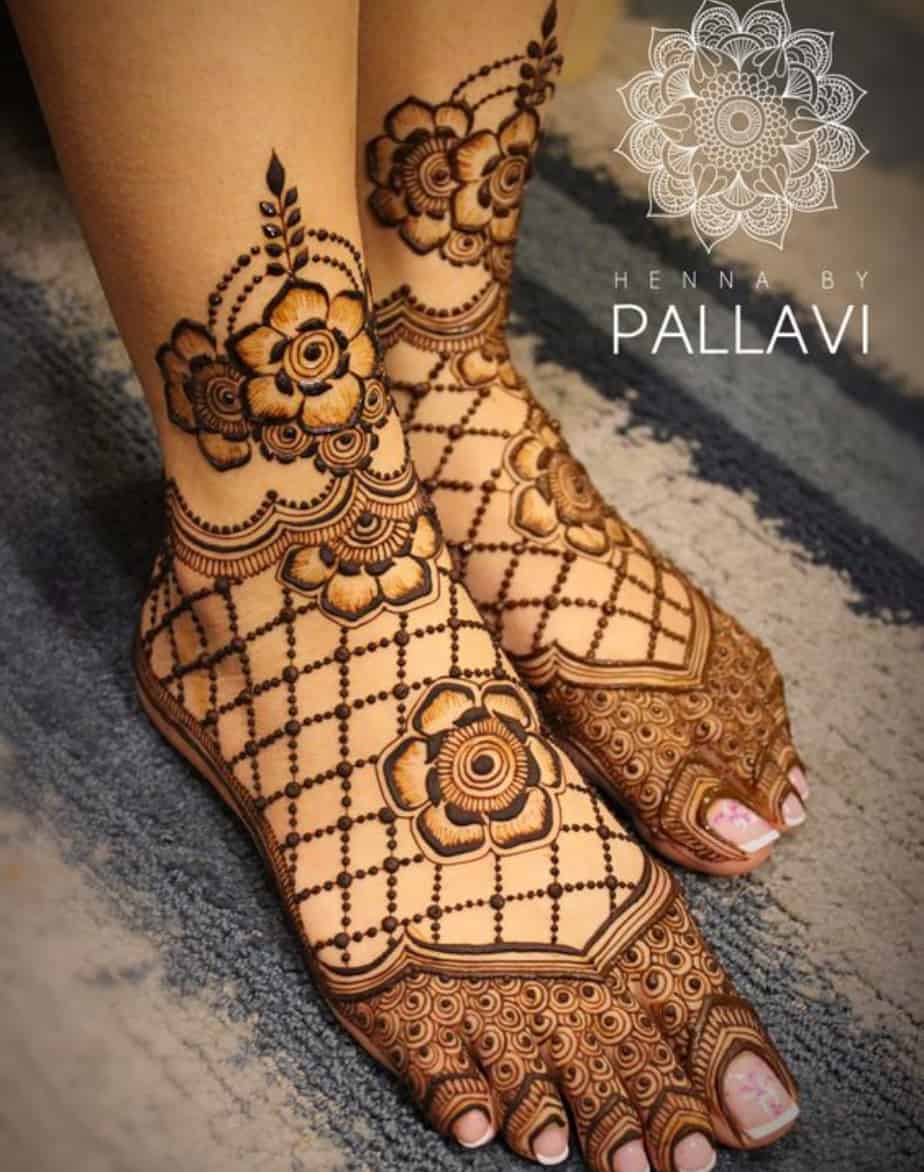 You can never go wrong with florals. This simple floral mehndi design with a jaal pattern is a classic design.
Leg mehndi design easy Jaal Pattern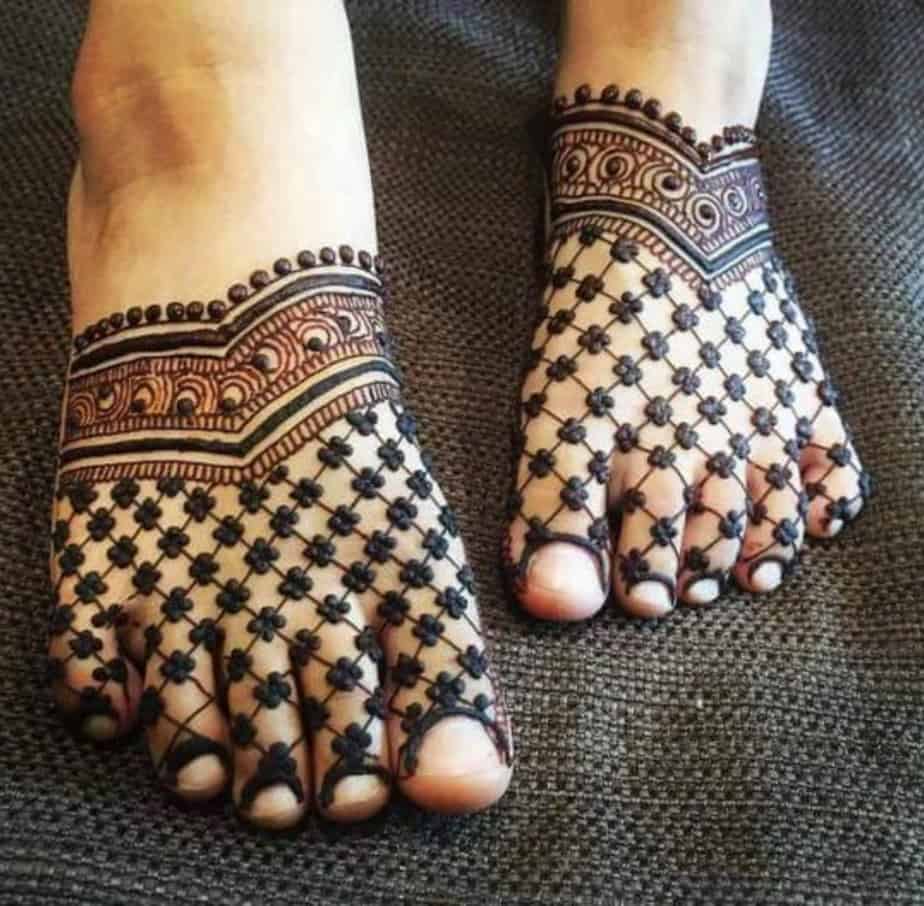 Love Jaal designs but don't want to go all out?  Here's some inspiration!! Minimal yet traditional.
Mandala mehndi design for legs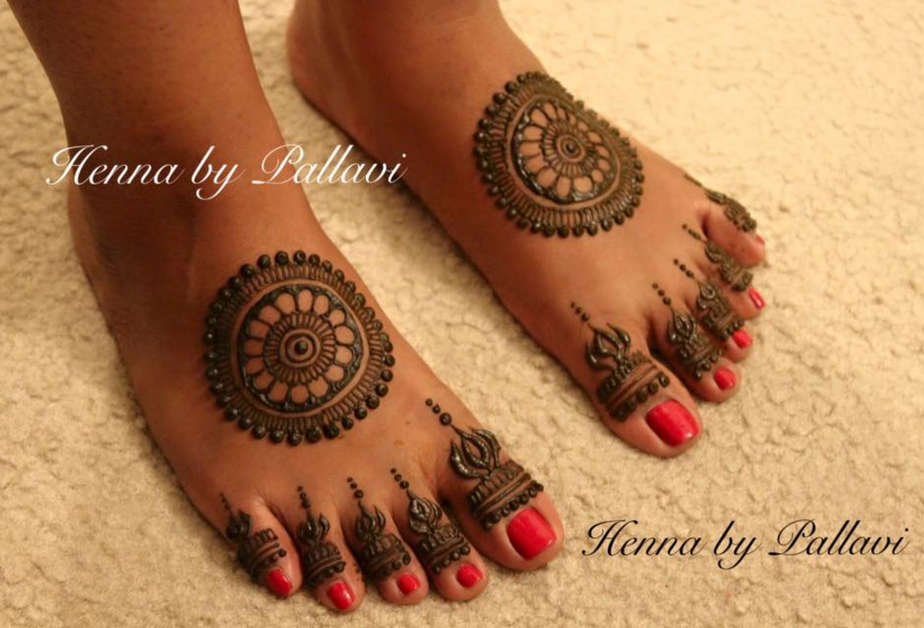 These circular Mehndi patterns are called the Mandala design. This is a very trending design nowadays. This design is perfect for the bride who does not want too much mehendi. Even if you are not the bride, you can totally go for this henna design.
Beautiful Bridal mehendi design for legs

This gorgeous mehendi design for the feet is ideal for a bride who loves henna. It has got paisleys, flowers and almost looks like an anklet or paazeb in design.
Foot mehndi design simple and easy

This may be too simple for the bride but the bridesmaids can totally go for it.
Leg mehndi design easy

This one includes the traditional style of completely covering the toes in henna.
Mehendi design for legs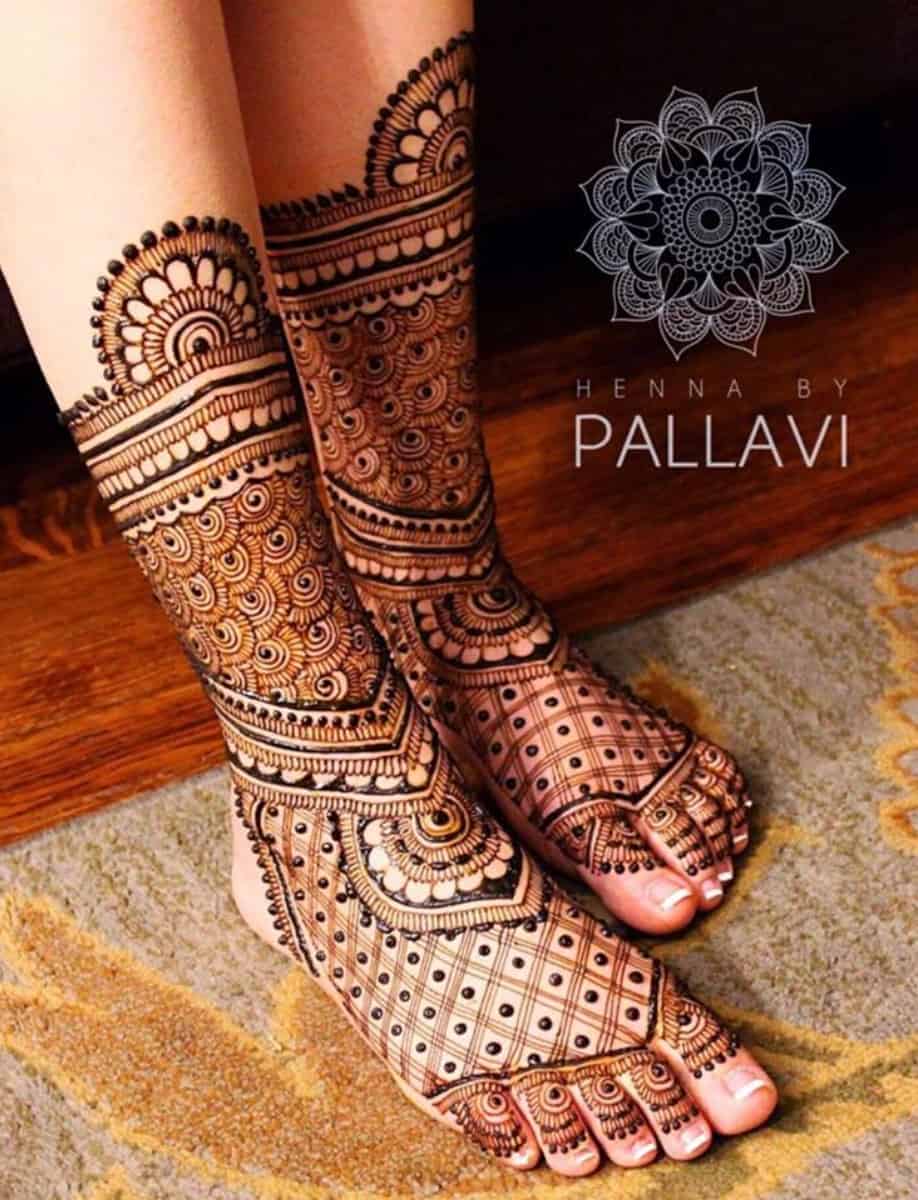 This classic jaal design with dots is an all-time favorite with brides. Your mehndivala can easily do this at the standard rates.
Pretty Floral Mehndi design for the bride
This nature-inspired mehndi with all the leaves, roses & flowers.
Classic Indian mehndi designs for feet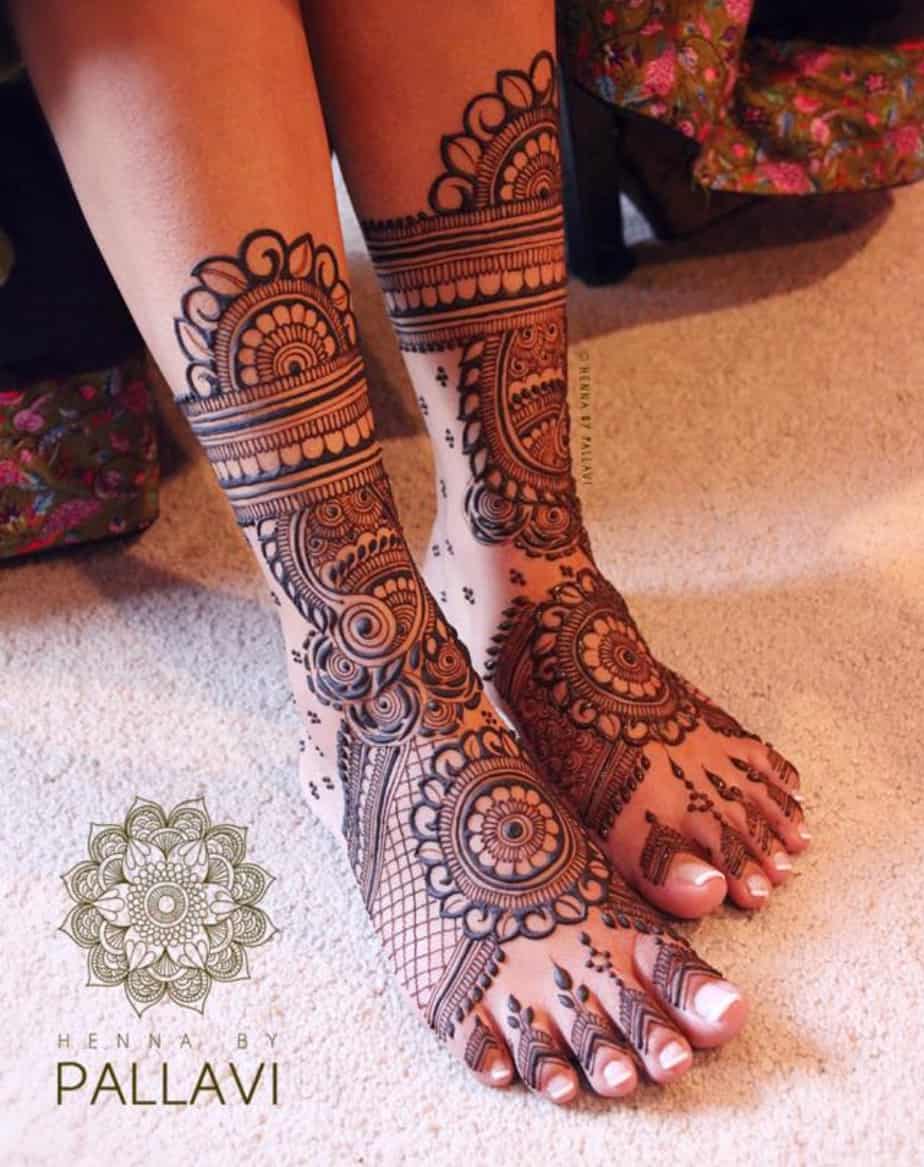 This classic mehndi design almost looking like gladiators is so modern.
Intricate Designs with Shading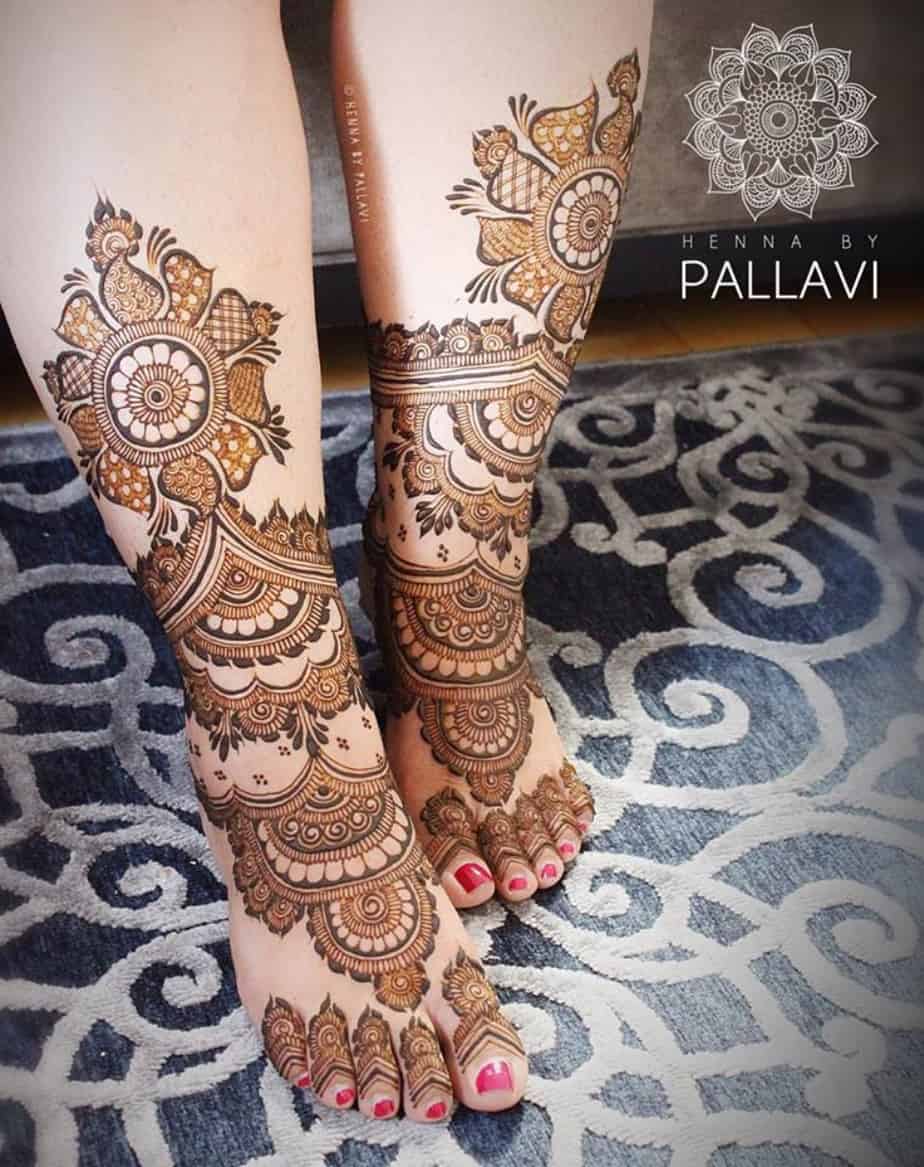 Lovely Side mehndi for the ankle & feet
If you don't like too much mehndi, go for this unique design for the side of your feet.
Elaborate Mehndi design for legs with Roses

If you fancy roses but in moderation !!
Trending Jewellery Pattern mehndi design for brides 2019

Beautiful and Intricate mehndi design for legs with Roses

Detailed foot mehndi design simple and easy with Bootis
Isolated Mehndi design with intricated Patterns & Shading

Old is Gold: You can never go wrong with Paisleys

Leg mehndi design images with Lotus motifs & Mehendi mandala

Cute mehndi designs for feet easy to manage

French Roses Mehndi Design

This modern design with French roses is even better, right?
Indian Peacock mehndi designs for feet

Peacocks in mehndi are trending again in 2019!!
Detailed intricate Mehndi design for feet

Something more elaborate with all the swirls & patterns.
Elephant Motifs leg mehndi design 2019

Elephant motifs look stunning in bridal mehndi and give a modern twist to traditional henna designs.
Love story Mehndi designs for brides in 2019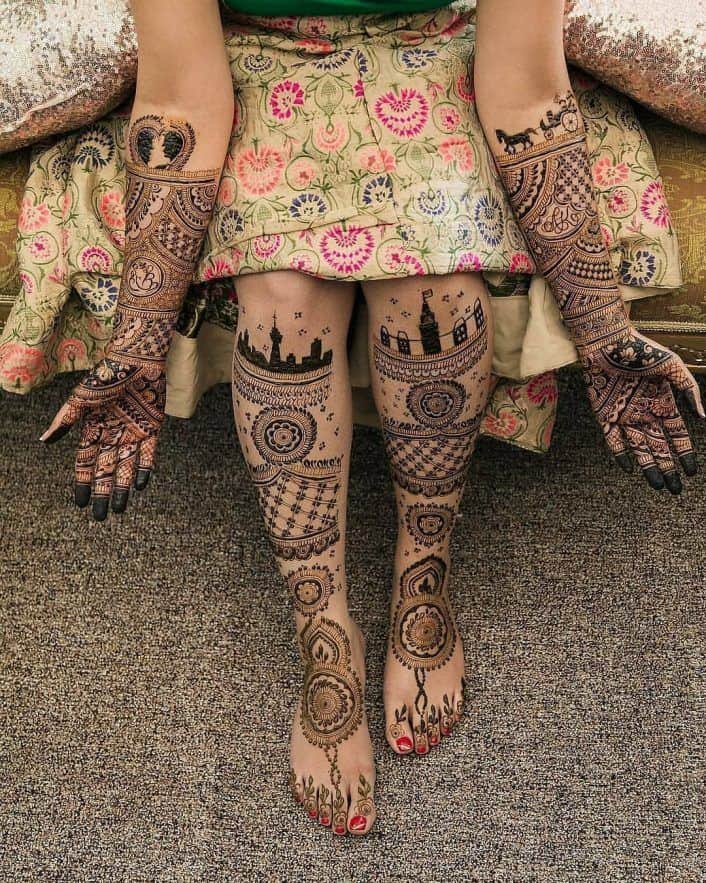 Adding elements from your love story is the latest #trending design and is so in nowadays. A bride got Eiffel tower on her mehndi as the groom proposed to her there while the other got burger & fries and they had it on their first date. Adorable right?
Arabic Bridal mehndi design for legs with Peacock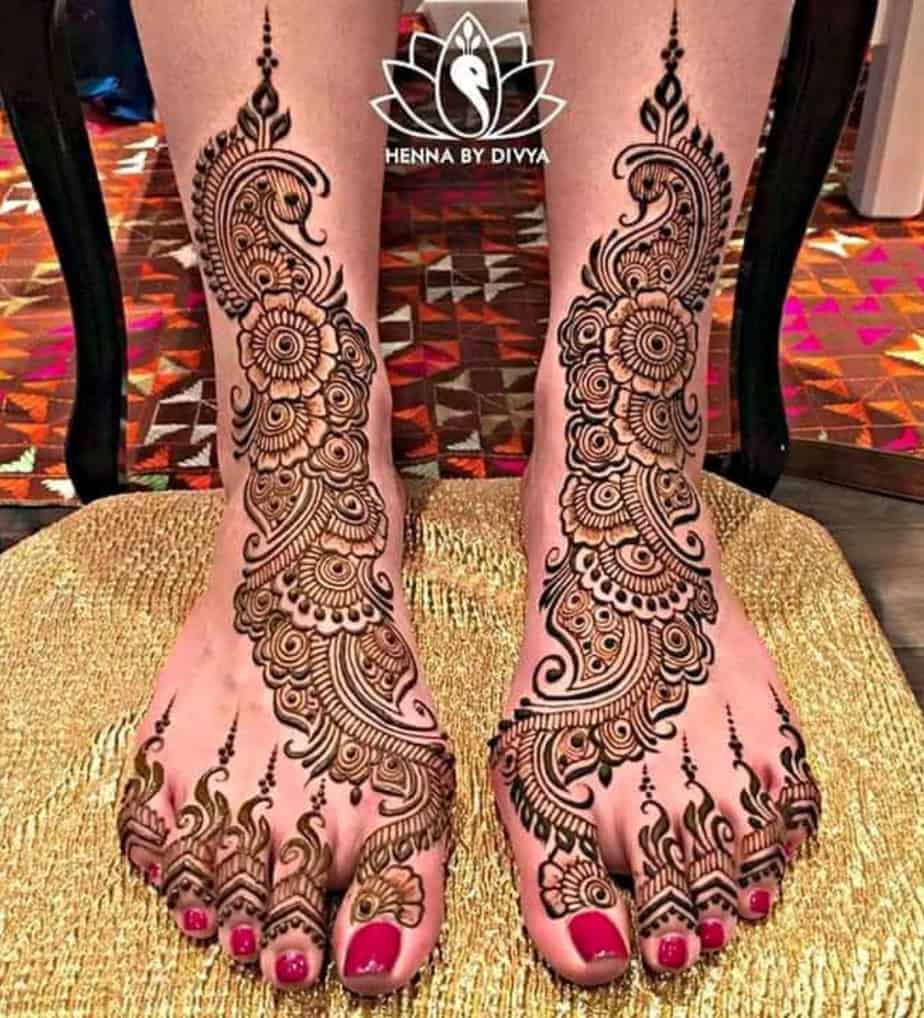 Minimal booti mehndi designs for foot and legs
Jaali design on toes with Simple Mandala Mehndi