What accentuates the grace and elegance of saree? Surely, your answer would be a complementing blouse. So, we are here with the keyhole blouse designs that have potentials to become the most stylish blouse design trend in 2018.
Keyhole Blouse Designs
Undoubtedly, certain blouse designs have ease of influencing many fashion lovers unanimously. Therefore, these styles create trends and take the fashion scene by storm from cine stars to masses every year.
One simple yet stylish blouse design that has been creating the rage all this year is Keyhole back saree blouse. However, it is not a newly discovered idea of creating a sleek window in the blouse design. In late 80's, this type of fashionable blouse designs were part of everyday styles.
Keyhole Back Neck Saree Blouse Designs 
The back portion of blouse is the most visible area in every style of saree drape. So, there is much room for showing creativity by implementing variations in keyhole black blouses. The detailing of the crafted window can easily be done by using knots to strings, latkans and tassels along with other choices such as embroidered patterns and 3 D adornments.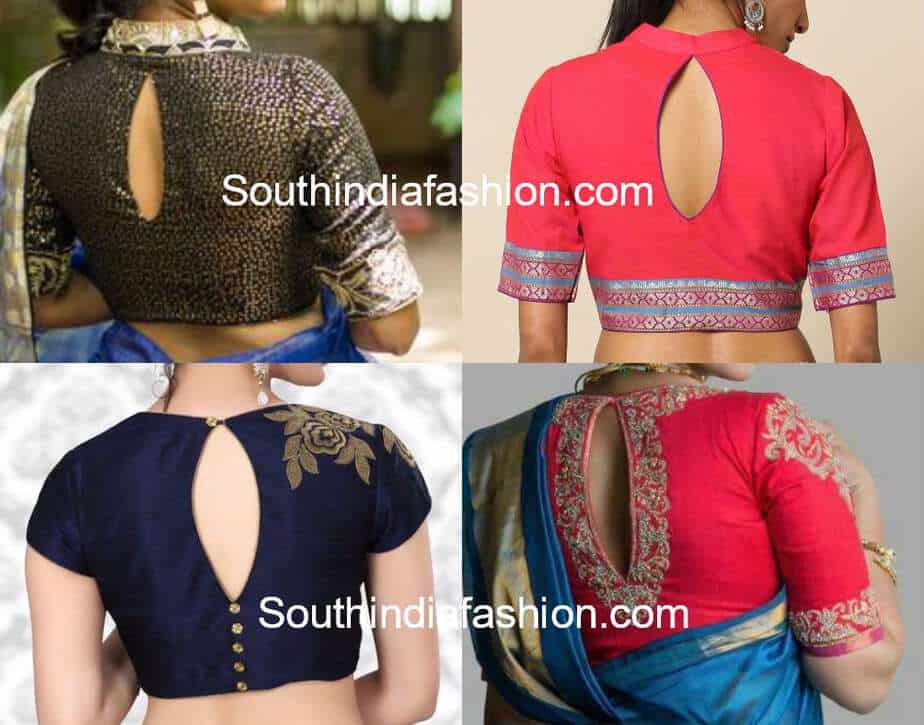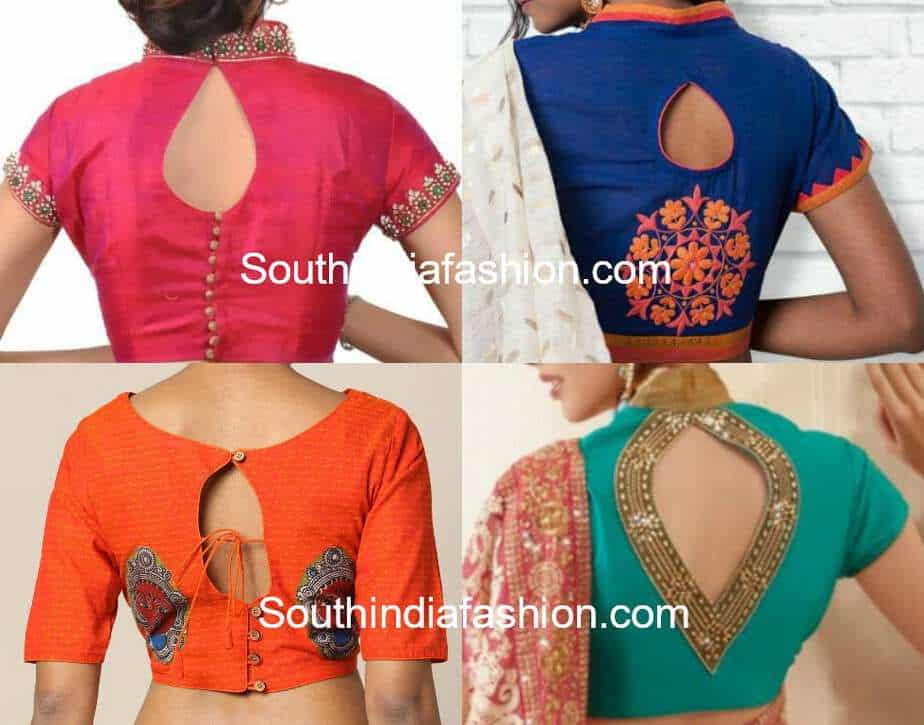 Really, some trends never go out of style! Check out cine stars glam look in our featured blouse back neck design catalog here.
Blouse back neck design –Versatile saree blouse fashion solution!
Elegant blouse designs replicates instrumental for collating a great saree look. To match this thought, here is some of the favorite collection of keyhole blouse designs currently in trends. Women, looking for solution to refresh their old saree can add these different designs to their closets. Pairing your everyday work saree as well as fancy collections with keyhole neckline blouse is amazing. This elegant solution will cater timeless versatility to your closet apparels.
Not always does sticking to chic and classy designs doesn't mean standing out, it is sometimes about being remembered too. And, these back hole blouse patterns have potentials to mark presence remembered. Whether it is an official party or homely celebration, attending an event to everyday work fashion, these trending keyhole blouse designs have potentials to indulge in appreciation of onlookers. Your immaculate style with keyhole neckline blouse will speak for itself and your love for saree blouse styling.
Double Keyhole Blouse Back Neck Designs
Keyhole back designs vogue styles to dare!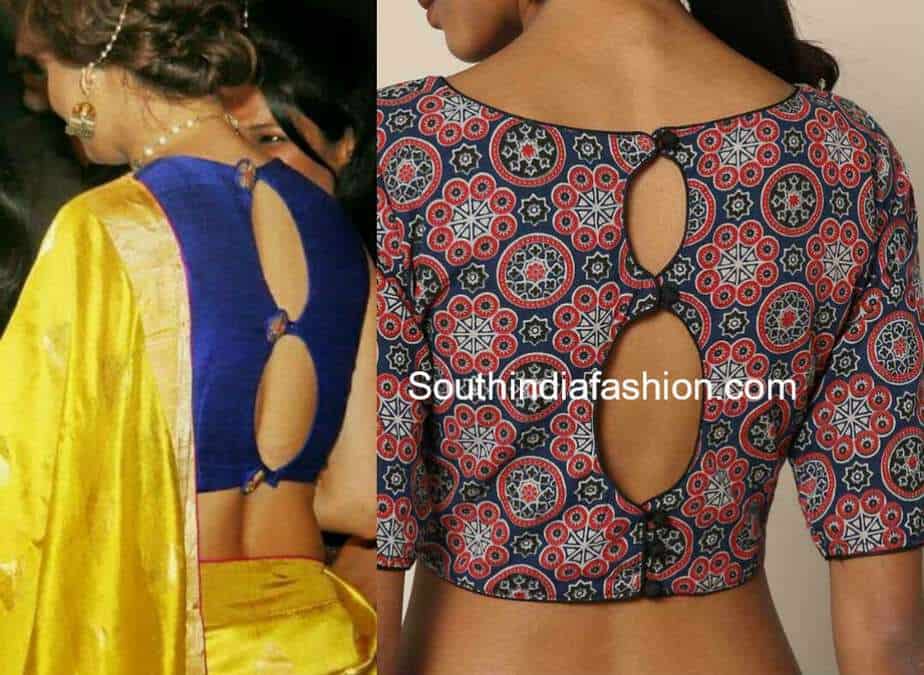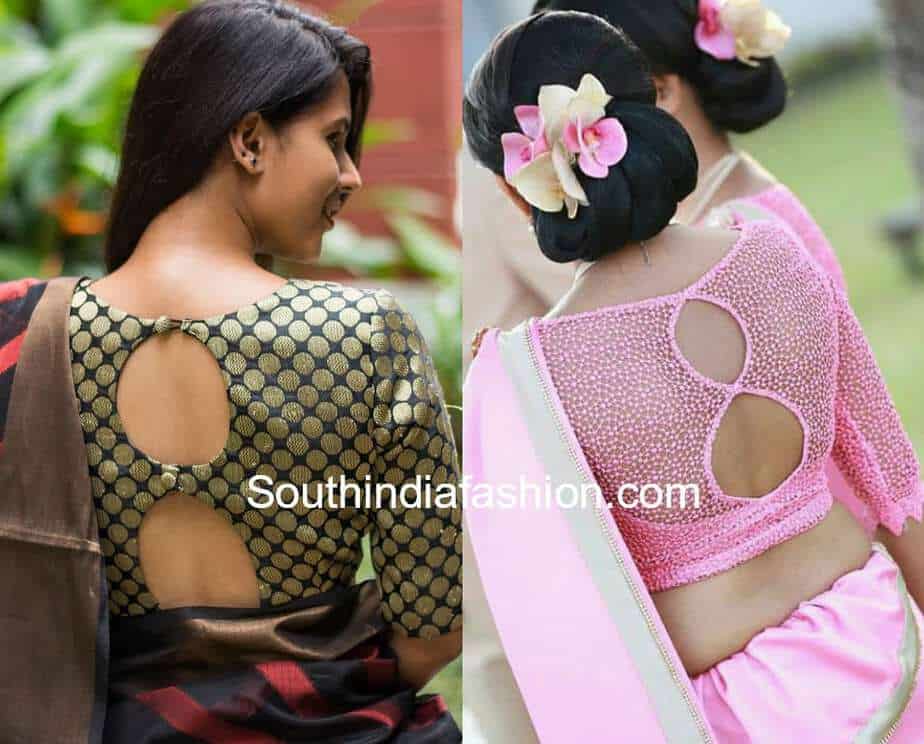 The 'love of breezy back' if this is what you want to explore for your Navratri choli designs, the pretty back designs with windows or double keyholes will give you flaunting style goals this season.
The pattern can be mixed with boat-neck style, high neck/collared fronts and other close-cut necklines. More upon it, these stylish blouse back designs are equally efficient to manage staid, plainer blouse look.
Front Keyhole Blouse Designs
Keyhole blouse pattern –Showy front designs to try!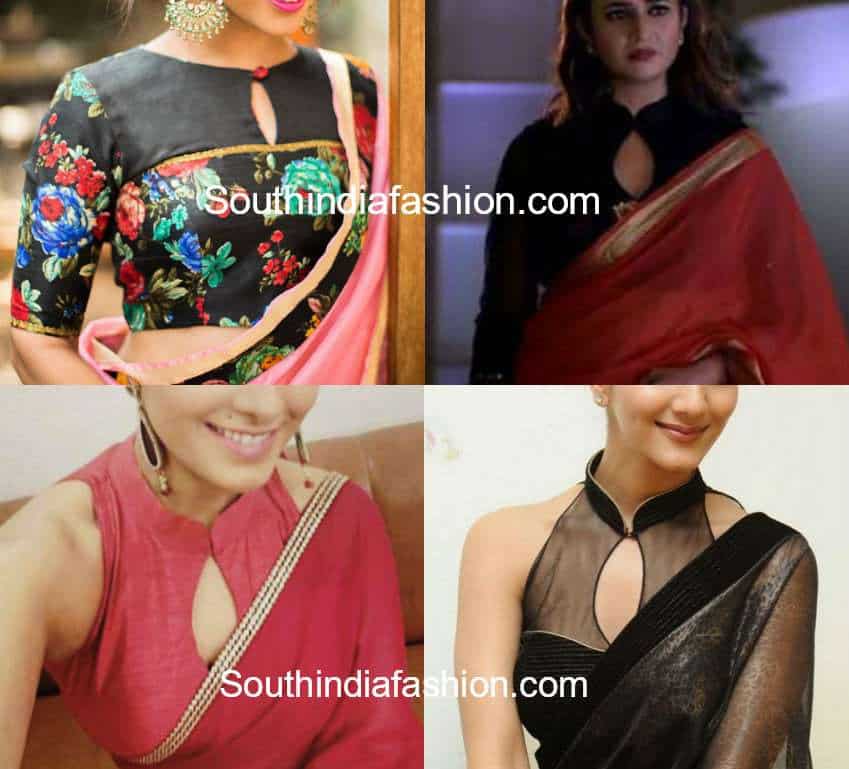 Keyhole front neck designs are boon for those pretty faces that have some extra layer fat on arm areas. The breathing hole of your choice can style you sensually. And, not to forget, keyhole blouse pattern are up-to-the-minute designer style statement in present era.
These Keyhole neckline blouse unique designs can go smoothly with different showy back and front designs. Even more, you can experiment with keyhole design with the Chinese collar front design and to the depth at the back.
Side Keyhole Blouse Designs
Keyhole blouse designs -Quirky cut-out patterns to experiment!
This must have designs are available in variety of cut-outs and have power to add the oomph factor to your festive and regular saree wears. Indeed, these quirky or cute cut-outs are treasures for saree lovers!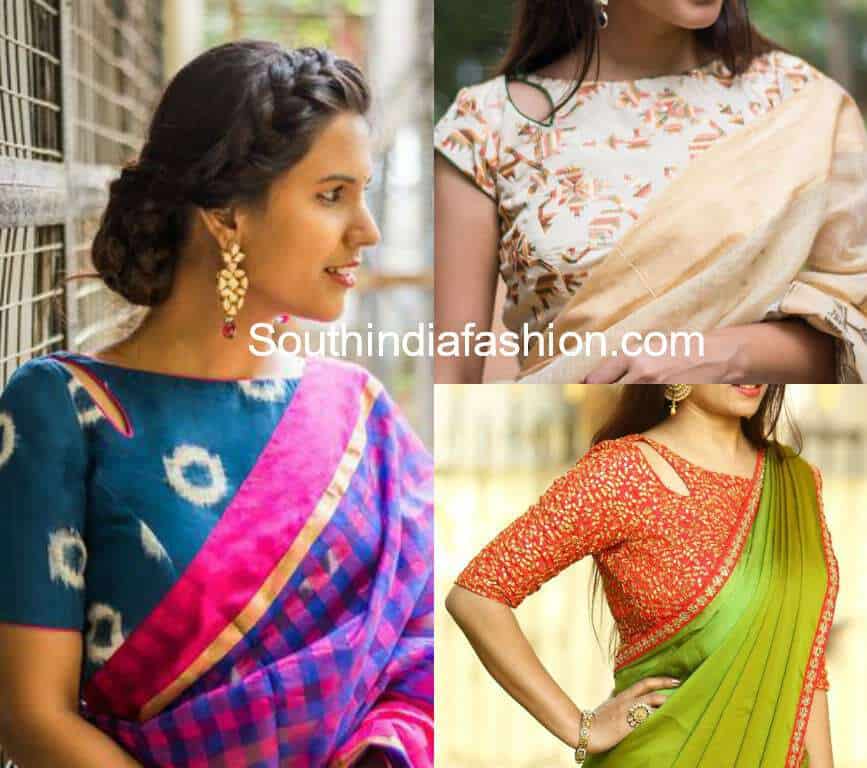 You can take clues from the featured keyhole blouse neckline designs for your next wedding as well as party wear saree blouses. Go creative with charming additions of latkans and dori styles to bring extra bling and enjoy appreciations. Have a charming festive season with trending keyhole back blouse designs!