Fashion designing is one of the most sought after career options in India and especially Hyderabad from past 10 years. The growing interest towards fashion and presenting themselves in designer dresses for an occasion or event has given rise to a number of boutiques and fashion designing institutes. Fashion designing is a very good career option for both men and women. There are various fashion designing courses and a number of fashion designing institutes teach this art to the interested students.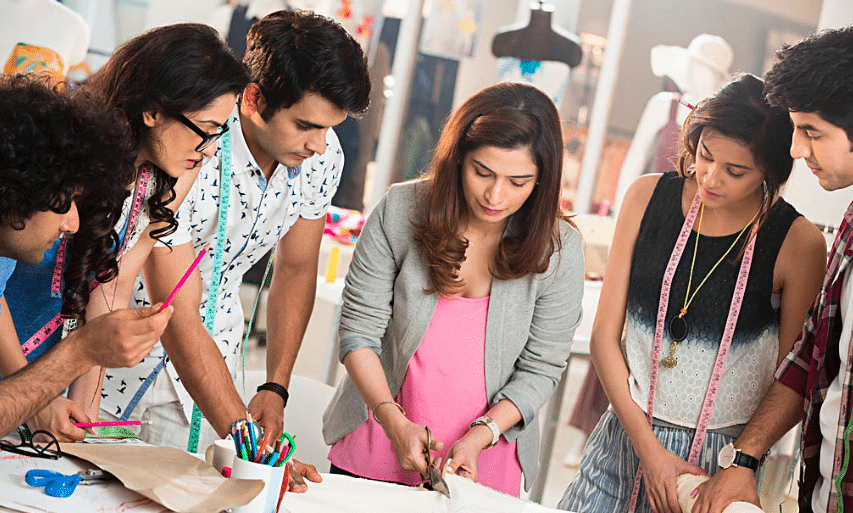 Top 10 Fashion Designing Institutes In Hyderabad
These are the top 10 fashion designing institutes in Hyderabad
1. National Institute of Fashion Technology, Madhapur
2. Hamstech Institute, Himayatnagar
3. WLCI, Banjara Hills
4. Lakhotia Institute of Design, Abids
5. Instituto Design Innovation, Somajiguda
6. Bonfire Institute of Design, Basheerbagh
7. Woxsen school of Art And Design, Jubilee hills
8. Kohinoor Technical Institute PVT LTD, Dilsukh Nagar
9. St. Francis college for women, Begumpet
10. Jubilee Institute Of Fashion Design, KPHB Colony
Various Fashion Designing Courses
Fashion designing includes textile designing, jewellery designing and footwear designing. In any of these designing process these are the four major steps:
Steps In Fashion Designing Courses:
1. Analysing the latest trend.
2. Choosing the right kind of raw material whether it is fabric, leather, colors etc.
3. Preparation of sketches based on the designs.
4. Approaching the manufacturers and trade shows for taking the designs to the production stage.
Fashion Design Courses ln Hyderabad
Short term fashion design courses
Part time fashion design course
Weekend fashion design course
3 months fashion design course
Bachelor's degree in fashion designing
Masters degree in fashion designing
Fashion Designing Requirements And Course Fees Structure:
Some of the courses do not require an entrance exam while some courses like Bachelor's degree and Masters degree requires the students to pass the entrance exam. The basic qualification for these courses is passing of +2 (Intermediate).
The fees for various courses varies from one institute to another. This is the fee structure for the courses approximately.
Short term fashion design courses (1- 3 Months) – 50,000 to 1,00,000Rs
3 months fashion designing course – 50,000 to 1,50,000
Bachelor's Degree – 50,000 to 1,00,000 per year
Masters Degree – 1,00,000 to 2,00,000 per year
Career Opportunities For Fashion Designing Courses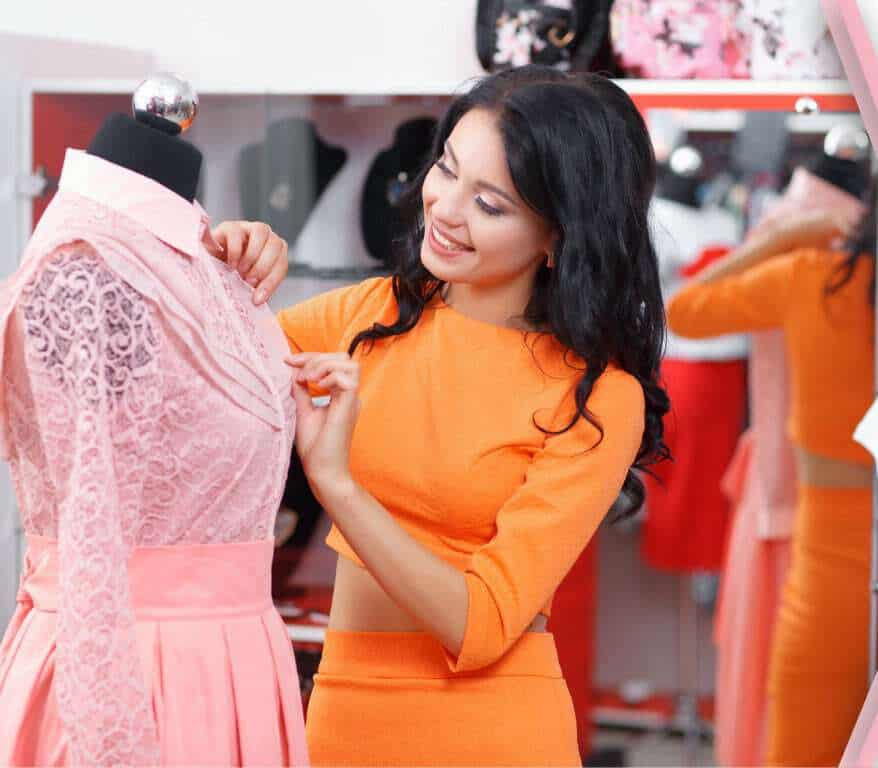 There are umpteen career opportunities for fashion designing courses like working in a textile manufacturing organization, running a boutique, working as a design consultant, working as costume stylist in film industry, fashion blogging and many more.