If there is one star that you can take inspiration for your college looks, then it has to be undoubtedly Alia Bhatt. Being an actress who is as old as any college going girl, Alia dresses up in a young and fashionable way. Most of her looks are simple and easily achievable. There isn't an air of regality or pomp in her day to day looks. Some of her onscreen looks are also very down to earth and well suited for college going kids of today. We especially love Alia Bhatt hairstyles which are so fun and experimental.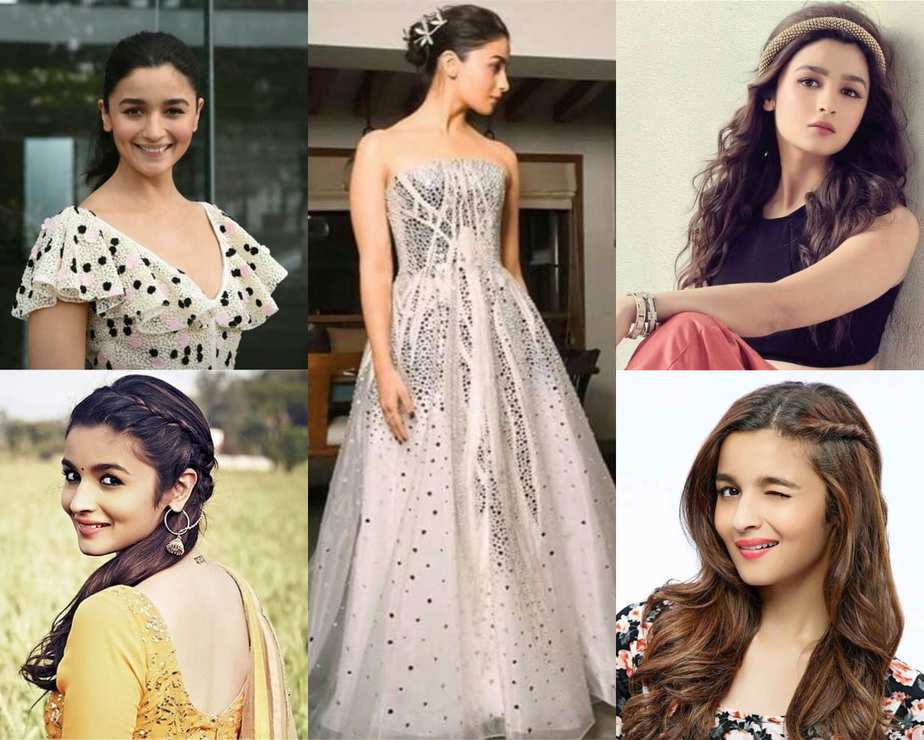 Here are some Alia Bhatt Hairstyles that are well suited for your college looks:
1. Braided Side Strand
Alia loves the simple hairstyles that go well with her salwars and anarkalis. One such hairstyles is the braided side strands that are suitable for the Indian outfits. All you have to do is part your hair as you wish and start braiding small strands. Then, just pin up the braid to the free hair and you are good to go.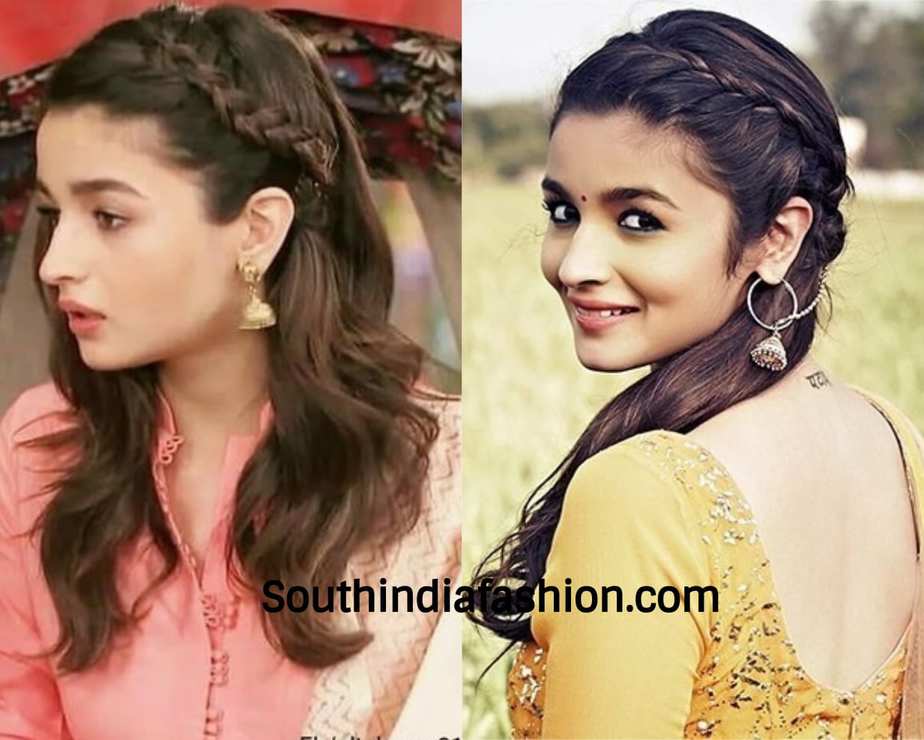 2. Messy Bun
This one is a life saver when you are late to your classes. All you have to do is clutch your hair together and roll them up into a bun. Secure it with a band and you are done. You don't even need a comb to do this hairstyle because the messier it is, the better it looks. This hairstyle goes well with a pair of torn jeans and a t-shirt.
3. Poker Straight Hair
College students love to flaunt their hair. If you love to do the same, you can have the poker straight hair look. Get your hair straightened and leave it free to flaunt. Poker straight hair goes well with western outfits like skirts, jumpsuits and jeans.
4. Center Parted Pony
This one is an easy trick. When you think the outfit is good and you want to highlight it, this hairstyle plays the underdog and saves the look. To attain this hairstyle, all you have to do is part your hair in the center and make a tight pony at the back of your head. This is a simple hairstyle that doesn't need any accessories or makeup. It goes well with floral dresses, chudidhars and gowns.
5. Puffed Pony
Make a visible puff on the top of your head and then tie up your hair to make a tight pony at the back of your head. This is a simple hairstyle that goes well with fancy tops, trousers and dresses.
6. Hairband Hairstyle
You are young when you are in college and you can wear the hairbands without being judged. So, make use of this opportunity and wear colorful hairbands as much as you wish. You can either leave your hair free or make a pony tail.
7. Top Knot Bun
Alia Bhatt loves wearing top knot buns on casual occasions. A top knot goes well with western outfits like shirts, tops, trousers, jeans, skirts or palazzo pants.
8. Two Ponytails
Alia loves wearing two ponytails. They are simple to make and go well with dungarees, jeans and dresses. You will look young and peppy in two ponies.
9. Twisted Pinned Back Hair
Roll up a few strands on both the sides of your head after you do the parting. Keep twisting the strands until their tip and secure them with bands or pins to the free hair. This is a simple and unique hairstyle you can learn from Alia. It goes well with kurtis and tunics.
10. Beach Waves
Free hair left on its own in wavy style is a favorite of Alia. You just part your hair at the center or preferred side and leave it to flutter in the breeze. This look suits a salwar kameez or a maxi dress.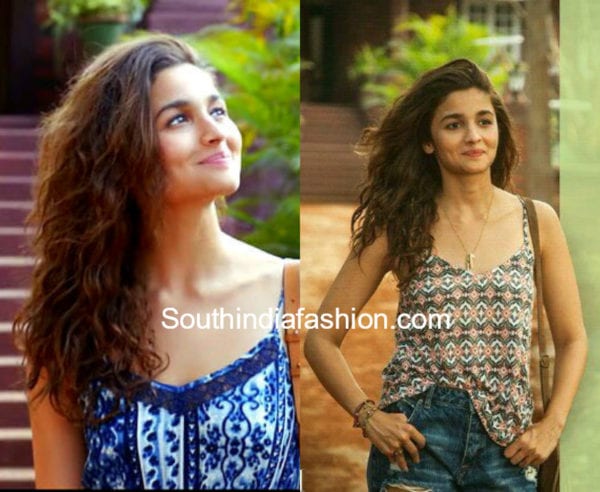 These are some of  Alia Bhatt hairstyles that we hope the college girls will love to wear.