Jewelry is the most important accessory that you can wear to accentuate your beauty. Especially when you are wearing a saree, you must pick your jewelry carefully. A necklace is a must when you are wearing traditional sarees. If you are in a confusion of wearing necklace with your sarees, you can read along to know the best necklace design that suits your saree.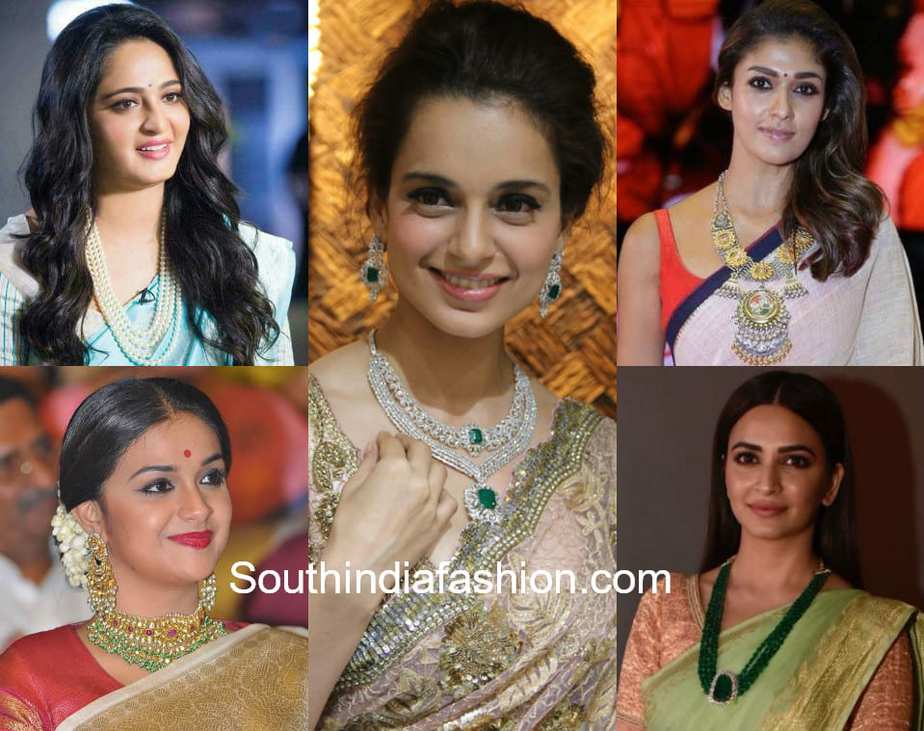 Below are some tips on best necklace design to wear with sarees :
1. Antique Silver Necklace
Antique silver necklaces that are large in size and ethnic in look go very well with simple sarees. If you have a plain cotton saree, you can accentuate the look by using a large silver necklace. If you are experimental, you can pair the necklace with a modern silk saree too. (BUY HERE)
2. Gold Necklace 
A traditional gold necklace goes well with the traditional silk sarees. Needless to say, golden jewelry can be worn with all kinds of traditional sarees, silk or cotton. Simple gold jewelry will be ideal for georgette and fancy sarees too if the occasion calls for it.
3. Funky Necklace 
Funky sarees or simple sarees with funky blouses can be mixed and matched with funky jewelry. Funky jewlry are modern and have a quirky design. They are not mainstream and grab the onlooker's attention very easily. A messy bun or a fishtail plait will steal the look.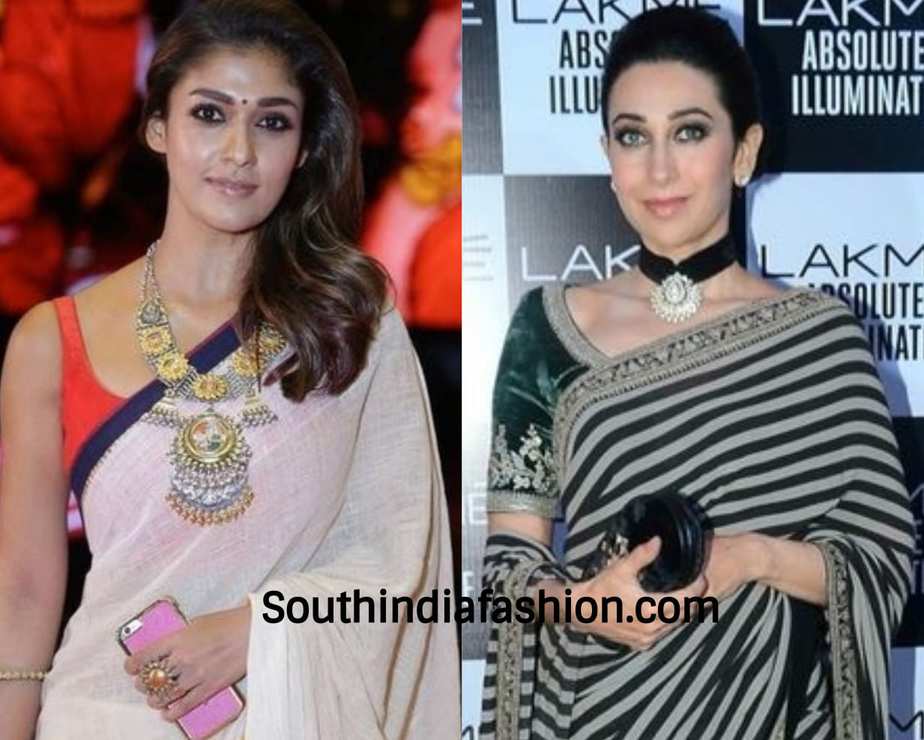 4. Beads Necklace 
If you want to look majestic and graceful, you can team a handloom saree with beads necklace. A couple of steps of beads necklace will look absolutely lovely on a plain saree. This is the look you must be opting for when it is a formal event or a simple occasion.
5. Pearl Necklace 
Pearl necklaces are elegant and regal. You can pair a pearl necklace with a chiffon saree. It will look absolutely stunning. This look is suitable for formal events, luncheons and meetings.
6. Diamond Necklace 
You can never go wrong with a diamond necklace. A simple diamond necklace looks absolutely stunning when worn on a beautiful lace or sheer saree. You can also wear it with a plain silk saree with small motifs. With the diamonds on you, you won't need any heavy makeup or accessories.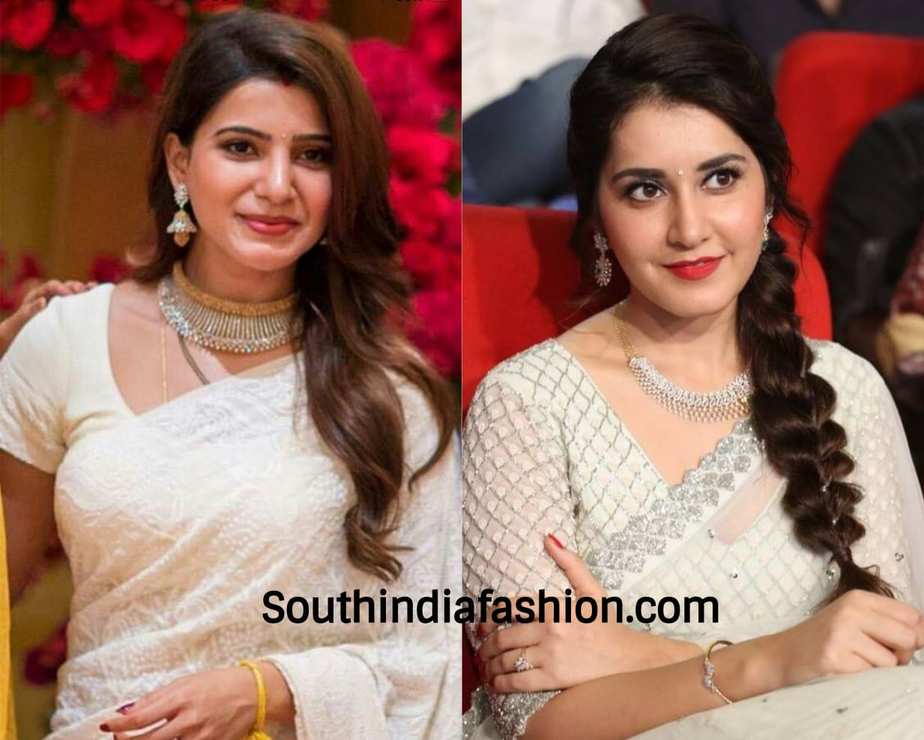 These are some suitable necklace ideas for different sarees.