Women and gold come a long way in history. No matter what her profession is, a woman is often attracted to good jewelry. Our movie stars are no different. They love to flaunt their jewellery when the chance arises. Jewels are one thing that connects the movie stars with the audience, because both love to wear them. Some women love to imitate the style of their favorite stars and buy the same kind of jewels that they wear. Just like clothes, our actresses are the first ones to exhibit any new trend in the jewelry department too.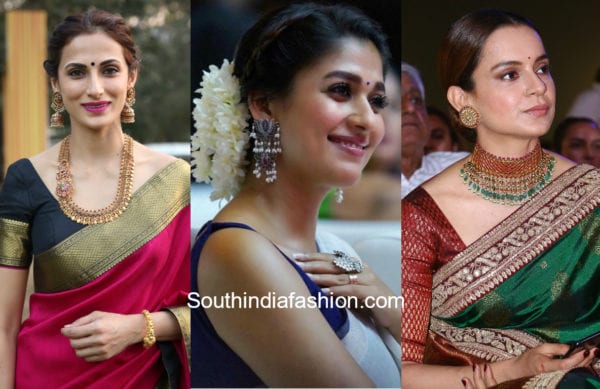 Here are five pieces of jewellery that your stars wear that must be in your collection –
1. Jhumkas
This is the smallest, yet the most important piece of ethnic jewellery that you can buy. A jhumka can be of any size. Small ones are preferred for simple occasions while larger occasions like weddings call for huge sized jhumkas. If you are wearing a large jhumka with a saree, there is no need of any other piece of jewelry.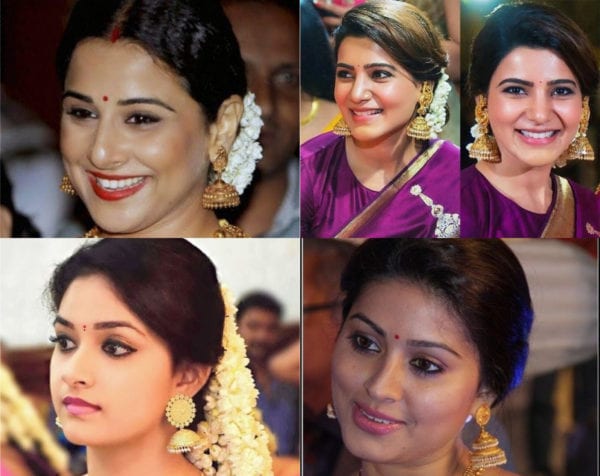 2. Chandbalis
You can call this as a sister of the jhumka. While the jhumka is in the shape of a cup, a chandbali like the name suggests, is in the shape of a crescent moon. This too can vary in size. Huge chandbalis are a trend these days, thanks to epic movies like Padmavati. A chandbali goes well with sarees, lehengas, salwar suits and any other Indian attire.
3. Silver jewelry 
If you are worried that gold jewels that your favourite stars wear are expensive and out of your budget, relax. Because our stars not just wear gold and diamonds, some prefer simple jewels. Actresses like Jyothika, Rakul, Trisha and Nayantara are often seen wearing beautiful oxidized silver jewelry. These jewelry go well with Indian attires as well as Indo-western attires.
Shop silver oxidized jewelry online HERE!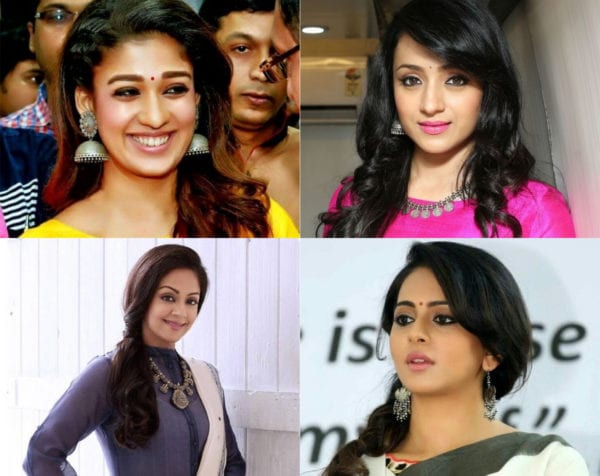 4. Choker 
Thanks to actresses like Deepika Padukone and Kangana Ranuat, we now have a new piece of jewelry in demand. A choker is an age old jewel that is worn close-fit around the neck. It was a main piece that queens and royals wore in ancient times. Today it is back in trend because of the actresses who are doing period movies.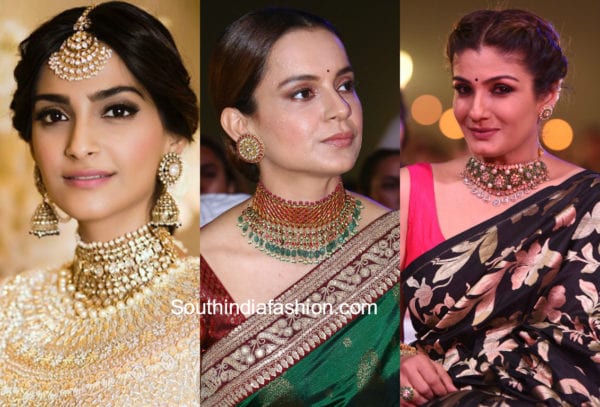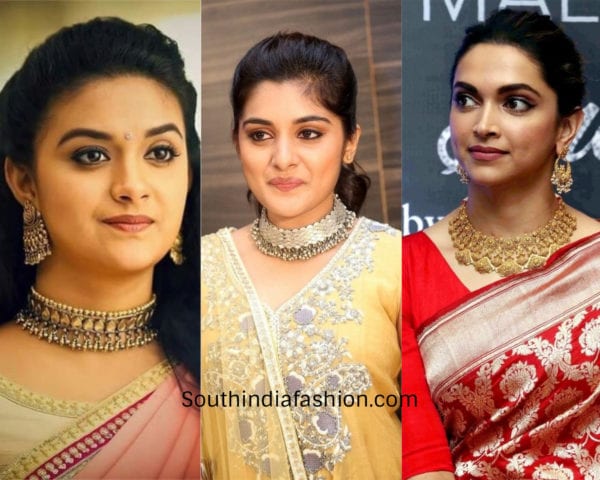 5. Traditional jewelry 
As a country that has always loved beauty and all the things that come with it, India has a vast history of jewels. We have seen paintings of kings and queens wearing jewels of various intricate designs all over their body. These traditional designs are not lost till today. Even today women love to wear traditional jewels of their land. Nothing compliments a traditional silk saree as much as the traditional gold jewels.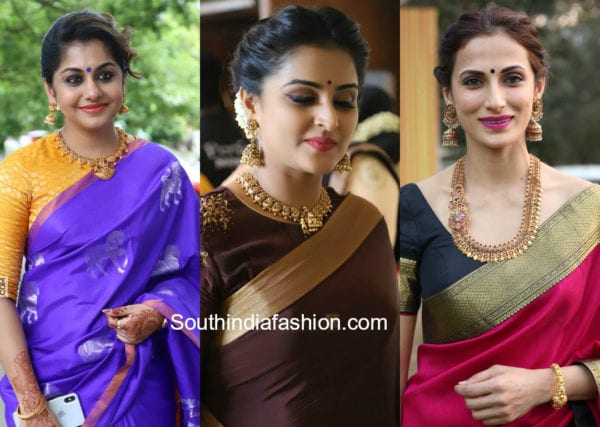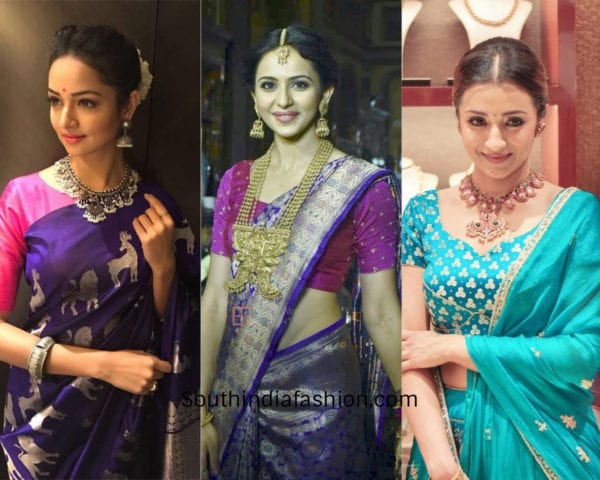 These are some of the jewels that you must have in your collection if you love wearing them to special occasions.