The trendy net blouse designs are quite popular among all saree lovers. The stylish yet modest blouse designs add a very graceful and feminine touch to your saree looks. Net saree blouse designs are the perfect options for your parties and other formal occasions. Be it any age or occasion, if you want to make heads turn with your saree blouses then the trendy net blouse designs are the way to go. Read more to know why you should opt for latest net blouse designs this season and some tips and tricks to keep in mind while styling them.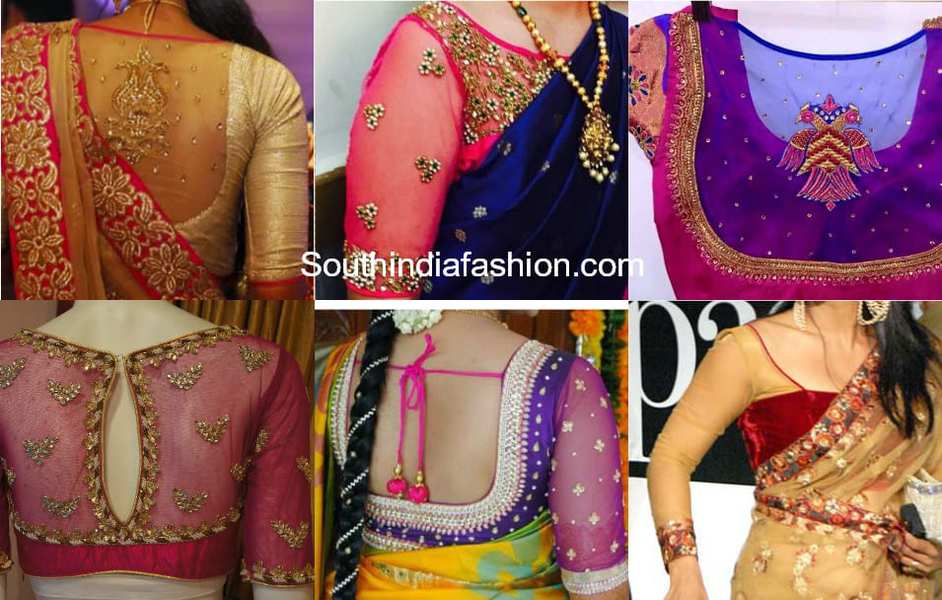 Net blouse designs are a summer staple and of course a very strong element to create your individual style. The tailored fit blouses look like second skin and you can experiment with various different patterns to grab all the attention to your ethnic look. Embellish your net blouses with concept embroidery or simply line them in a way to show-off a sneak peek of your shoulders. This style can instantly make heads turn.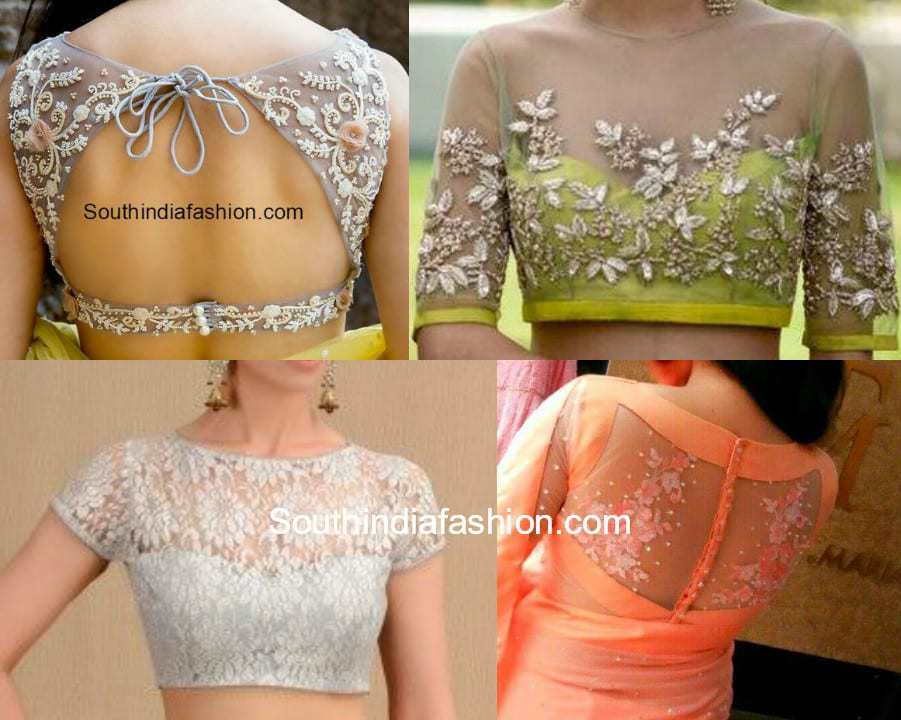 The net blouse style allow you to mix and match with various fabrics. Add fun to your trendy net blouses with borders, laces, patchwork and even colorful tie-cords. You can never over-do with adornments for your net blouses.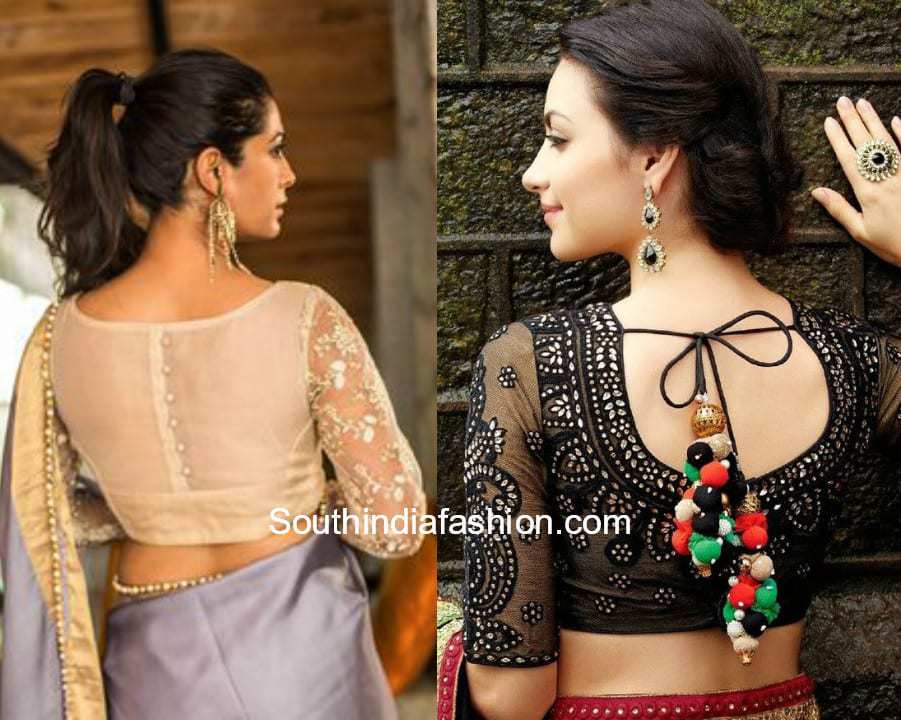 Adding a contrast texture fabric to your net blouse designs is a brilliant option. Add a small portion of net to your saree blouses or simply just contrast your net blouse with an optional fabric. Net blends beautifully with almost every other fabric like kalamkari fabrics, raw silks, silks, georgettes, kanjeevaram silk and what not.
The delicate net blouses look extremely graceful when teamed up with bridal sarees and lehengas. So if you are a summer bride, the net is the way to go. Heavily embellish your net blouses, simply add net sleeves to your blouse or try interesting different cut-out designs for an eye catching look.
The flattering net blouses look great on any body silhouette and at any age. You can also opt for high neck blouse designs with net detailing to show-off a sneak peek of your skin and look modest too. Bold cut-outs, intricate embellishments and stylish placement of the net are a win-win if you want to create an eye catching look.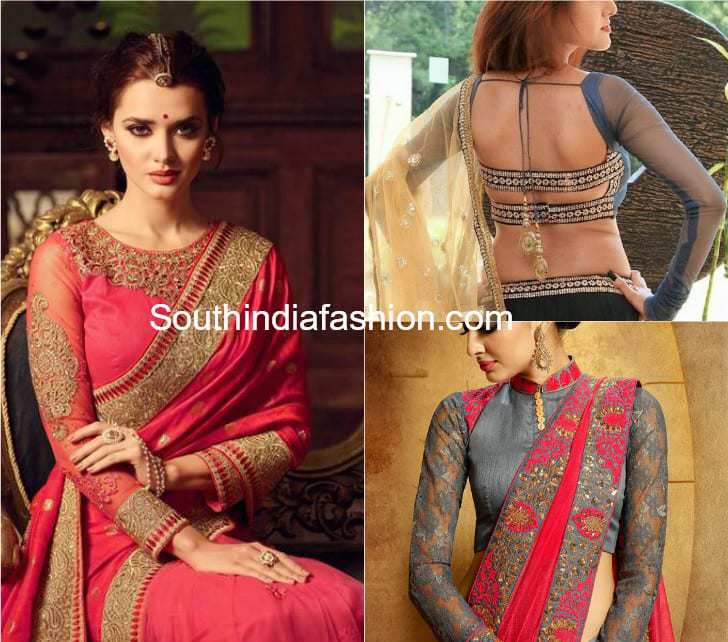 Another way to glam up your saree look with net blouses is to go for blouses with full net sleeves. Adding a touch of net to your blouses can make a world of a difference. You could also embellish you full sleeves net blouses or add a contrast to your blouses with the net sleeves. Full sleeves net blouse designs are the best option if you want to add more style to your saree looks.
The versatile fabric can be designed for trendy party wear sarees or event traditional silk sarees. Blouses with net detailing and traditional embroidery with motifs and various other designs are a huge rage among Indian brides. Net blouse designs for silk sarees is  an interesting concept as it helps you to break the traditional monotony and adds a modern touch to your ethnic look.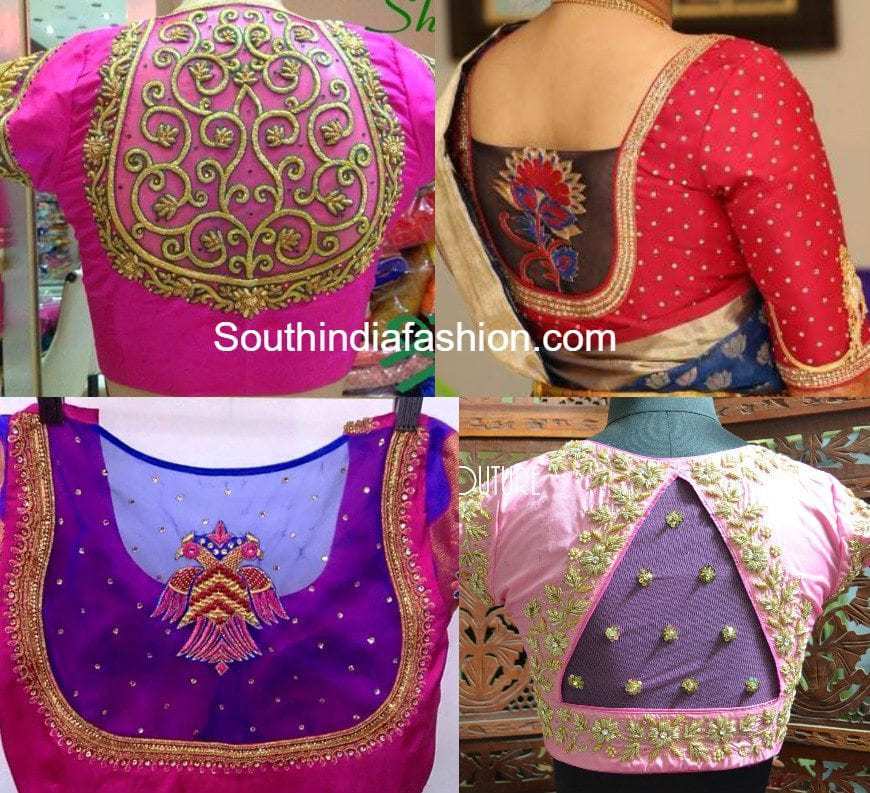 The minimal net fabric allows you to style anyway you wish. Net blouse designs effortlessly help you to dress up or down any saree ensemble. So do not hesitate to adorn your net blouses and flaunt them with great style.
Shop ready made net blouses online HERE!