Aren't Anarkalis a woman's very good friend? That is one such outfit that has made an explosive come back and for sure is here to stay a very long time. The best thing about these Anarkalis is that you can wear them for any function and be the star. So what hairstyle would you choose when you wear an Anarkali? It is important that you pay attention to your complete look. Here are Top 10 hairstyles for Anarkalis that would complement it to the "T".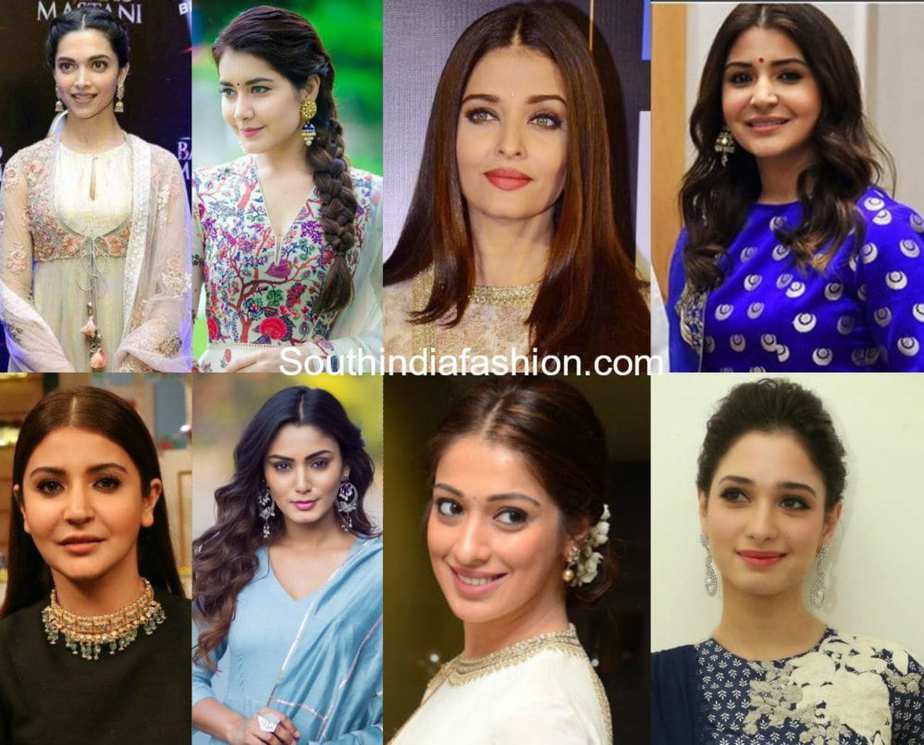 1. Fish Braid
Probably a hairstyle that suits all outfits a fish braid is easy to do and just apt for an Anarkali. You can try this hairstyle if you have hair below shoulder length and it will make you look oh! So elegant.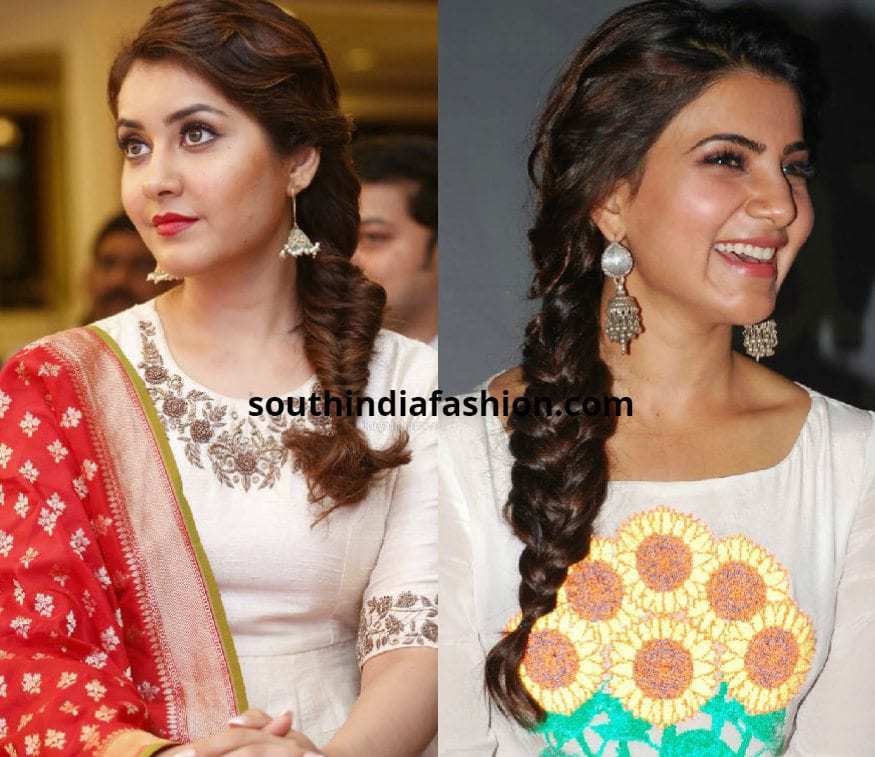 2. Loose Waves
Waves are always in vogue. Make sure to blow dry your hair to give it soft waves and use a setting spray to let your hair stay that way. This is a simple style and suits everyone.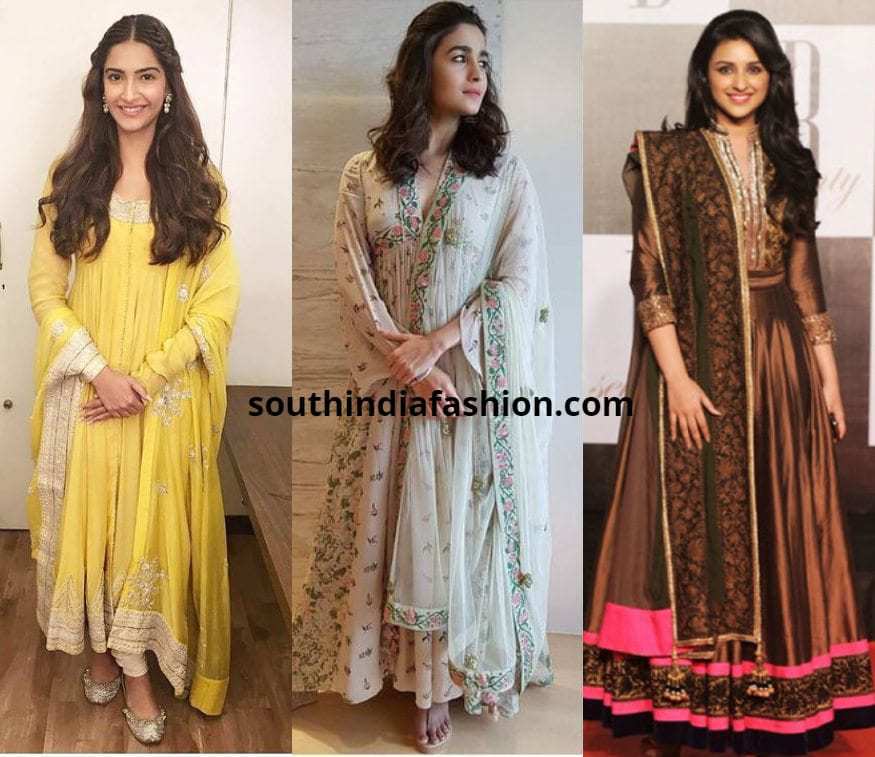 3. Pin Straight Hair
Where waves are in so is straight hair. The non-messy style that makes you spend the least time with your hair but you end up perfect, straight hair is a great choice.  Works with all traditional outfits and Anarkalis are no exceptions to this rule.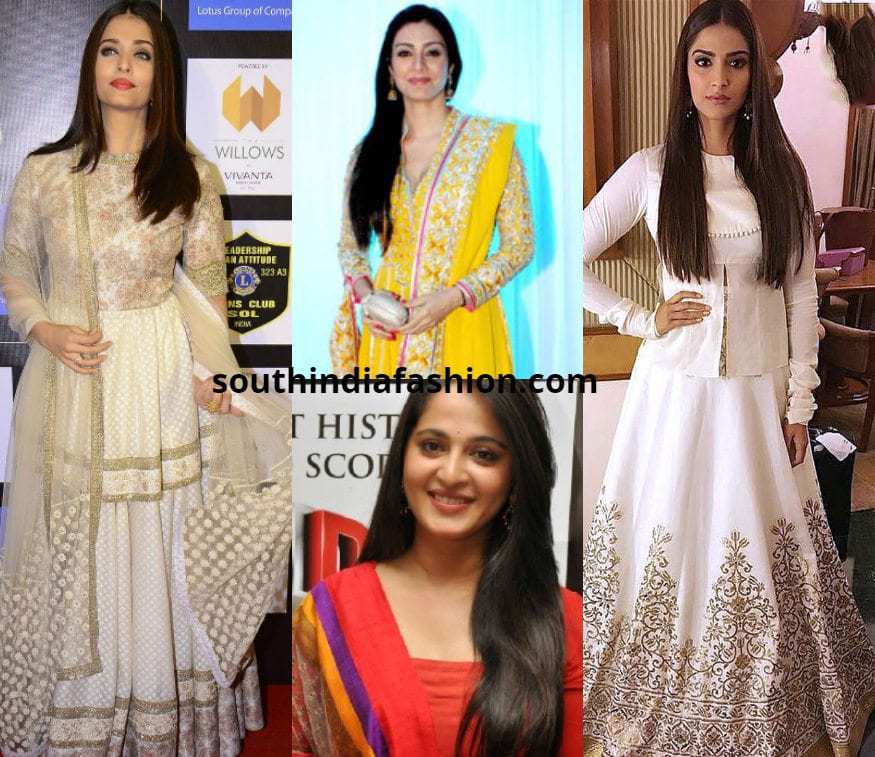 4. Updo
Updos are the epitome of class. When you are wearing an Anarkali try an updo with no frills attached if you are pressed for time. Pair it with some heavy jhumkas and you are set to rock the show.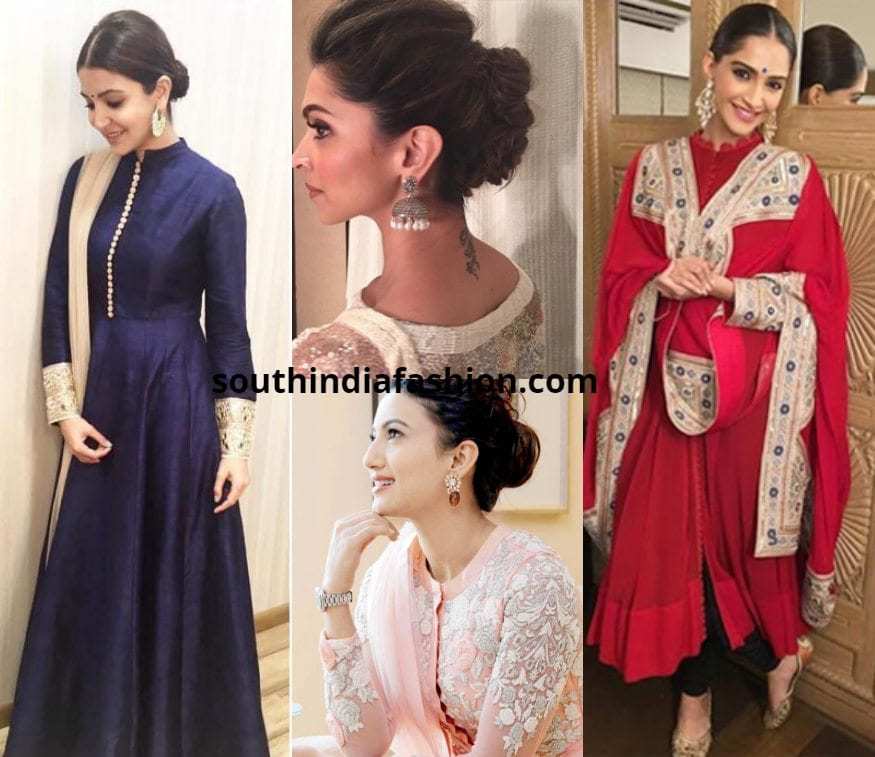 5. Updo With Flowers
If you are attending a wedding in an Anarkali one of the apt hairstyles to try is a low updo and add some fresh flowers like jasmine, roses. You can completely cover your updo with them or just add a string around it.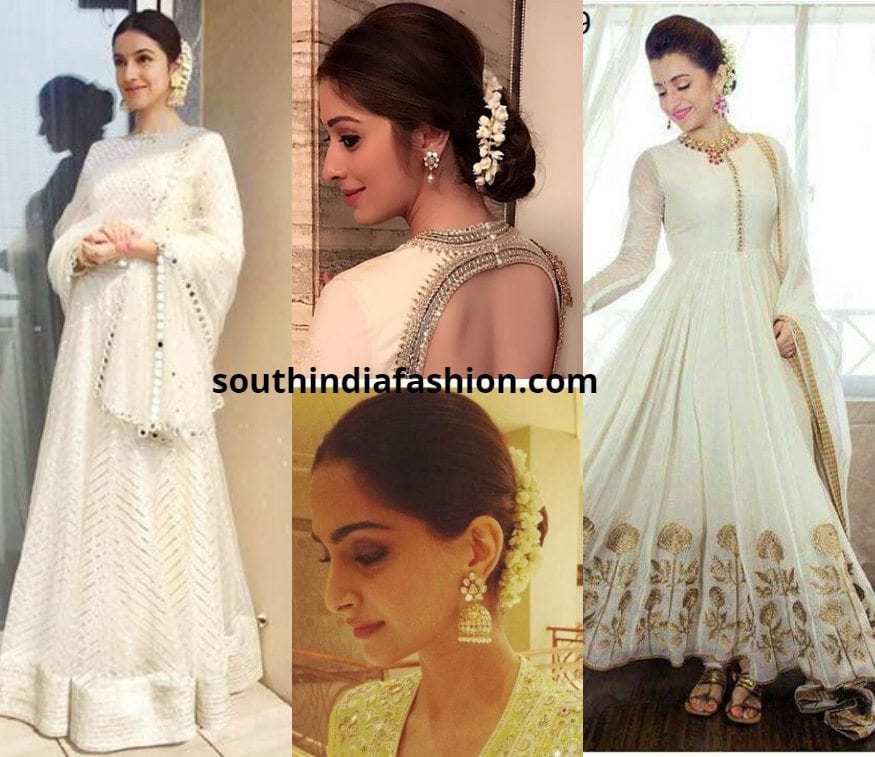 6. French Braid
Something that has been around for ages but never loses its charm is the French braid. You can add some bling to it, end it up with a fish braid, add French braids to the sides, the options are endless. But the result is a complete beautiful look.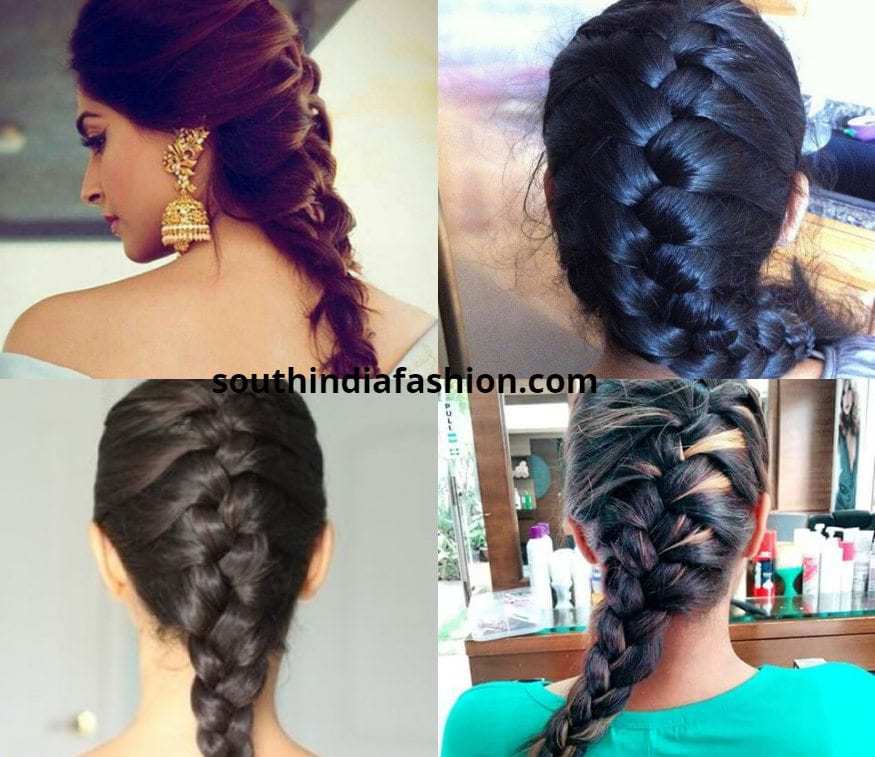 7. Braided Updo
This is just what we were talking about. Add some beautiful braids to parted hair and take the remaining into a soft updo. This looks complicated but, it is not so.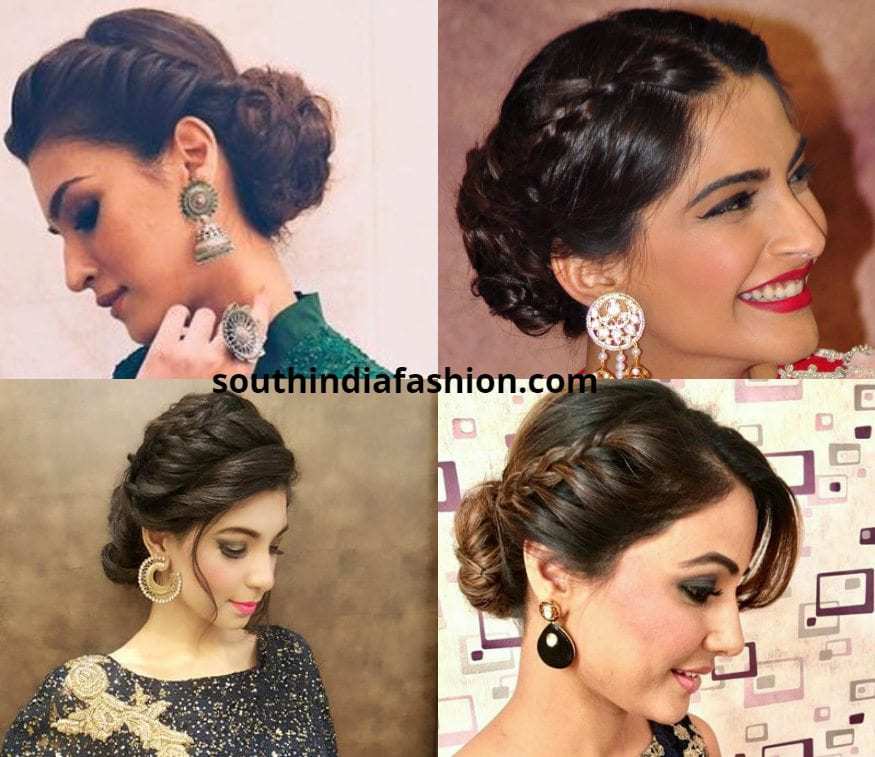 8. Waterfall Braid
Everyone knows that this is one of the trending hairstyles. Perfect for all the glam cocktail nights the waterfall braid looks beautiful.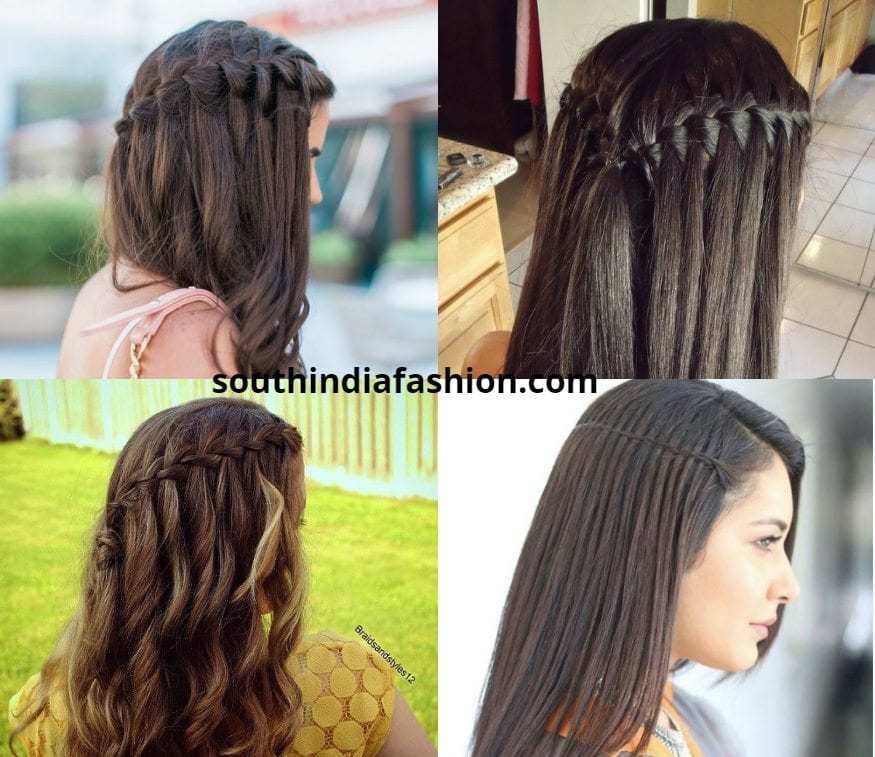 9. Side Braid
A side braid is so easy to sport. Looks great especially if you have long hair.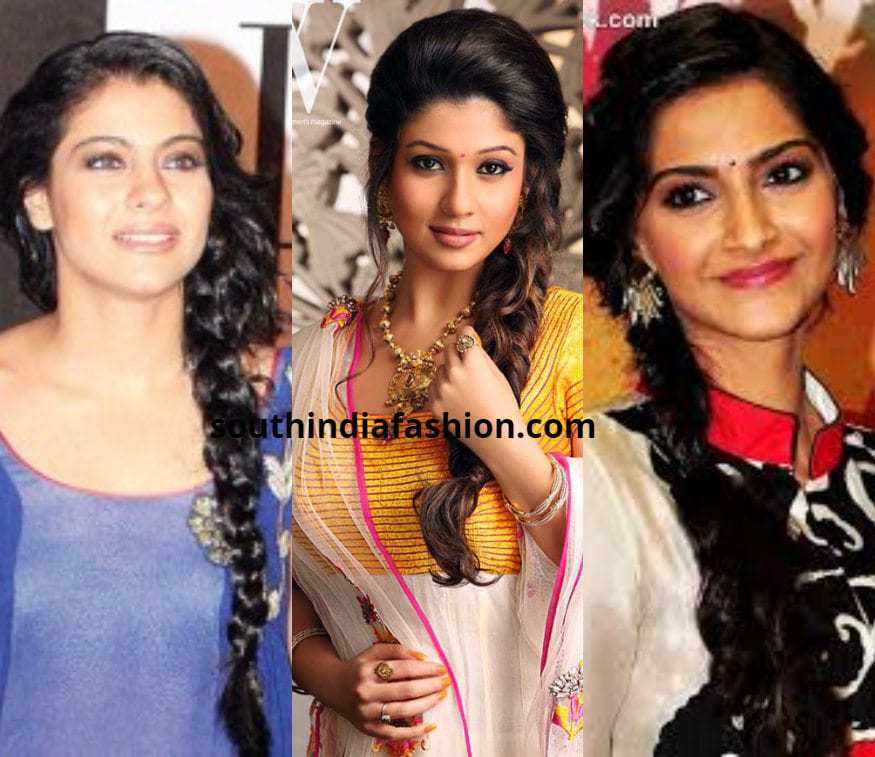 10. Half Updo With Pouf
How about adding a slight pouf to your front part of the hair and let the remaining of your hair be? You can keep that straight, wavy or add heavy curls to the ends of your hair.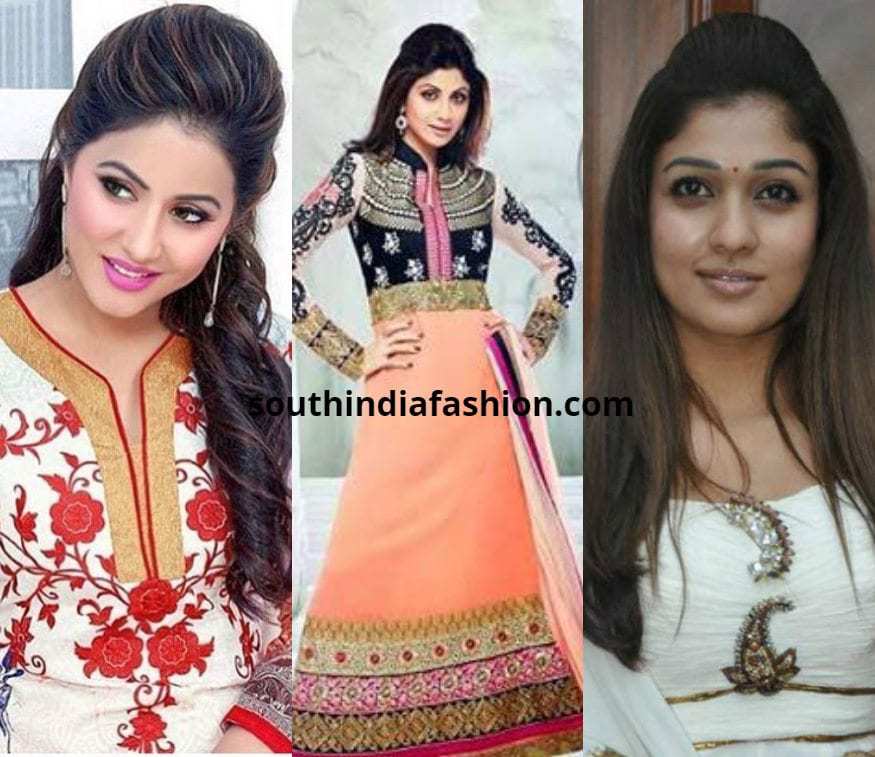 All these hairstyles are celebrity approved and they would look perfect on you!! Try them and let us know!!