Silk sarees are the greatest treasure of every woman's fashion wardrobe. Every woman preserves their silk sarees for ages because they are quite expensive and their charm is never lost. Silk sarees look quite complete in itself but still there are some such fashion accessories which take the Silk saree charm to whole another level. Here we are sharing 7 accessories that will compliment you silk sarees and enhance its beauty further:
Necklace
The first thing that catches the eye when you are wearing anything ethnic is the necklace. The gold necklace looks stunning with the silk sarees. These days kundan necklace are quite in trend, you can also wear a multilayered kundan necklace with your silk saree. For festive occasions you can also pick up the antique necklace as one of your accessories.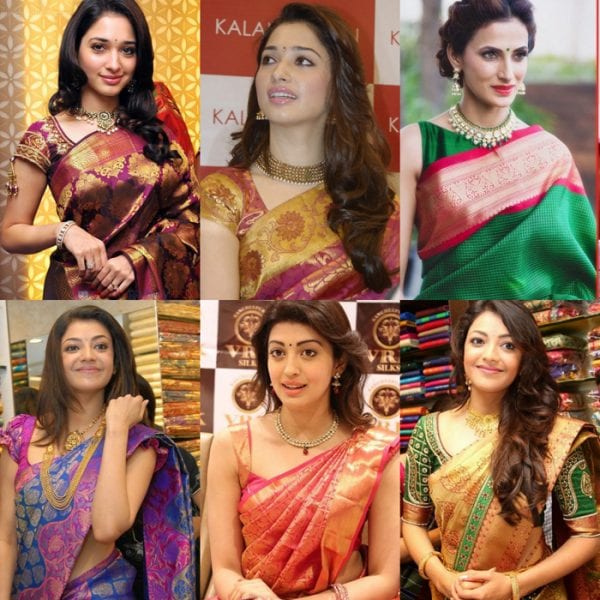 Jhumkis
The lovely hanging jhumkis increases the beauty of a silk saree 100 times. There are jhumkis available in so many designs, you can wear a matching one with your silk sarees.
Bangles
If you are done with the accessories like necklace and jhumkis then the next on the list are the lovely bangles. Pick up the right matching bangles with your silk saree. You can also wear gold kada to get a very royal look or else if you want a simple look then you can also pick up the colored bangles.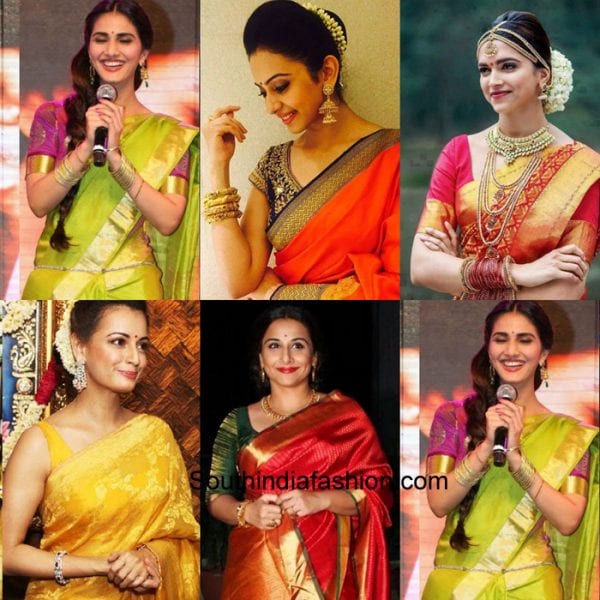 Gajra
Gajra is the very essence of Silk saree, any hair do in silk saree without gajra over the head seems to be incomplete. The best thing is unlike gold jewellery, this accessory is under the budget of every woman and hence any woman can flaunt it with style. Whether you are going for a braided hairstyle, open hairs or a bun, don't forget to add gajra on your hairs.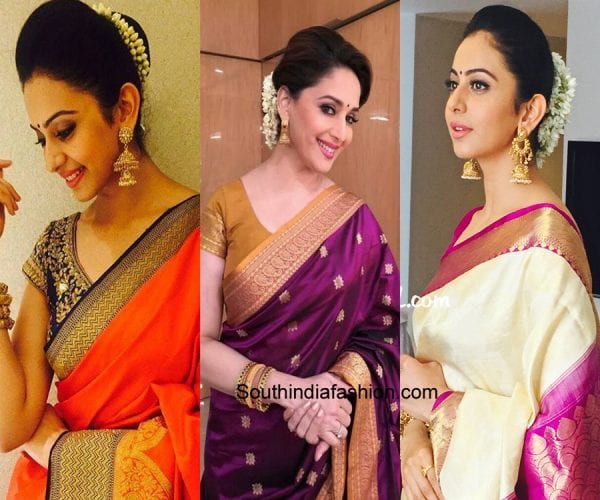 Bindi
With your silk sarees go for those big plain bindis instead of heavy studded ones. You can either wear a matching color bindi with your silk saree or you can also opt for a contrast colour bindi.
Clutch or Potli Bag
You can ask your tailor to create a matching potli bag or clutch for your silk saree. Matching clutch and potli bags looks good when carried with silk sarees, besides you can also keep all your make up essentials in the purse.
Anklets
This accessory may not even be visible when you wear it with your silk saree but still anklets are a must with silk sarees. The lovely sound of anklets are enough to make people attention shift towards you.
So, next time when you wear your beautiful silk saree don't forget to also wear all these lovely accessories along with it.