Most of our Bollywood divas are blessed with amazing figures which helps them carry off all kinds of outfits with perfection. Most of them are also lucky to be able to have the panache to carry off an evening gown effortlessly. We have listed out 5 Bollywood celebrities who rocked the red carpet each time they donned an evening gown.
1.Aishwarya Rai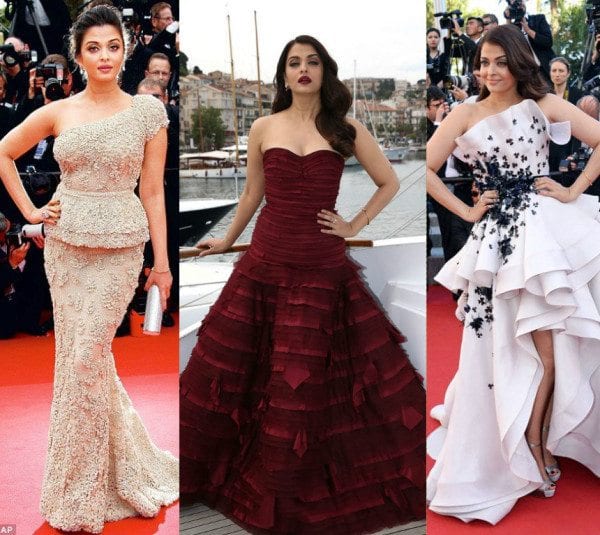 Has the green eyed beauty ever gone wrong in a gown?! We don't think so! The former miss world had carried stunning gowns on the red carpet so effortlessly and sure knows how to grab eyeballs.
2. Sonam Kapoor
Bollywood's fashionista Sonam Kapoor is well known for her chic and unique choice of outfits. And when it comes to gowns, the diva always flaunts gowns from International designers like Elie Saab, Dior, Dolce & Gabbana and has won millions of hearts with her killer looks in gowns.
3. Deepika Padukone
We all love Deepika Padukone's ravishing looks especially in a gown or a saree. And each time she flaunts a gown she does it with much panache and élan.
4. Anushka Sharma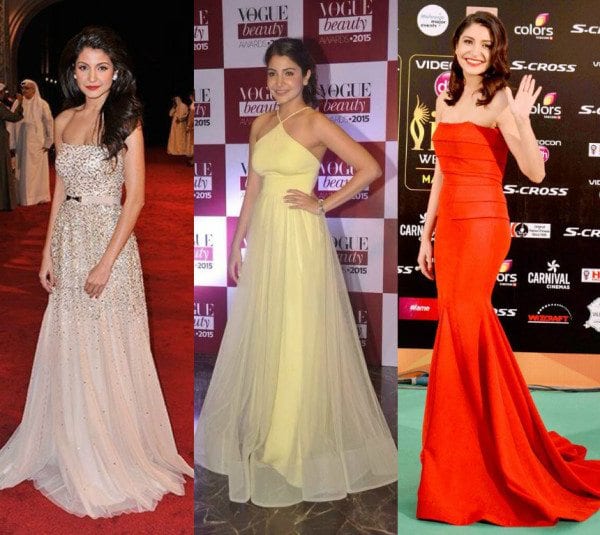 Bollywood star Anushka Sharma is blessed with a gorgeous figure and a glowing complexion. She rocks the red carpet like a princess every time she gets dolled up in a gown.
5. Priyanka Chopra
Be it in a movie, the red carpet or any event, We love her sexy swag and self confidence she always wears. And when she gets dressed up in a gown she leaves everyone around awe struck.
Indian Cinema is so lucky to have these and so many more talented and stunning Bollywood celebrities who take Indian fashion to a whole new level. We absolutely love how our celebrities inspire us and give us the confidence to flaunt all kind of outfits with class.